The 'retirement' of M&M spokescandies raises questions about viral marketing, edgy content
January 26, 2023 • 4 min read
•
•
Ivy Liu
This article is also available
in Spanish
. Please use the toggle above the headline to switch languages. Visit
digiday.com/es
to read more content in Spanish.
Rest assured, Mars Wrigley's beloved M&M characters are still the chocolate brand's official spokescandies, according to a recent news release. What was expected to be an "indefinite pause" and replacement of the candies was a marketing stunt building up to its debut in the Super Bowl.
Earlier this week, the chocolate brand dropped the news that the spokescandies would retire and real-life actress Maya Rudolph would be the new spokesperson. The unexpected changes came after backlash from far right conservative pundits, like Fox News host Tucker Carlson, who condemned the new "woke M&M's" and its new inclusivity campaign.
By Wednesday, the chocolate brand announced even more changes to the spokescandies, including Yellow finding a new home with Snickers and Orange launching a meditative Spotify playlist.
"All of America can watch the storyline resolve with our appearance in the Super Bowl — with the characters right where they belong, at the heart of the brand," said a brand spokesperson via a news release.
At best, the response to conservative criticism has sparked conversations about brand purpose and values. At worst, the pre-Super Bowl marketing stunt has left marketers with mixed feelings and questions about the value of viral, stunt marketing as well as questions about when to engage with cultural conversations as brands.
"In both cases, it lays bare that when brands participate in cultural and political conversations, it is theater," said Rachael Kay Albers, creative director and brand strategist at RKA Ink, a branding and marketing agency. Meaning stunt or not, the move comes off as inauthentic, she added.
Compromising brand values for virality?
In an emailed statement to Digiday, a spokesperson for the brand said the chocolate brand will share more on the M&M's next steps over the next few weeks. Since then, both the yellow and orange characters have made new ventures. The changes raised eyebrows across the industry with some critiquing it as a play to go viral ahead of Mars' upcoming spot in the Super Bowl. And marketers are once again questioning the value in brands being edgy.
"Not every brand needs to have a point-of-view on a polarizing issue," said Brianne Fleming, University of Florida communications instructor and Making the Brand podcast host, in an email to Digiday. "It's OK to keep things status quo, and in this case, to let candy be candy."
Seeking to go viral online by participating in cultural trends isn't new. Brands have long since been pushing the envelope with edgy content to try and become the next trending hashtag and stand out in increasingly crowded digital markets. (Think Wendy's Twitter clapbacks or Scrub Daddy's edgy TikTok presence.) But when flying close to the sun, there's always a chance you'll get burned, experts say.
"If you do a stunt, it should be fairly well calculated, what the potential risks and rewards are," said Deb Gabor, founder and CEO of Sol Marketing, a brand strategy consultancy.
A communications crisis, whether self-inflicted or accidental, can be costly. Volkswagen lost nearly 25% of its market value after owning up to its diesel emissions scandal back in 2015, according to Bloomberg. Meanwhile, United Airlines suffered a nearly $1 billion loss after a video of a passenger being mistreated went viral in 2017.
People do not want to feel manipulated by a brand.
The recipe for a successful viral marketing campaign is authentic humor that aligns with the brand. Marketers point to examples like Planter's Baby Nut Super Bowl commercial in 2020, Oreo's celebrated Dunk in the Dark tweet or IHOP's temporary name change to iHob in 2018.
Playing up controversy, tapping into politics or traumatic events, however, could leave brands with backlash and soured relationships with consumers, experts say. The tactic could be touchy even if it's meant in good faith. (Remember Pepsi's ad with Kendall Jenner?)
"When it is inauthentic and an attempt to manipulate the audience by the brand, it typically fails," said Ronnie Goodstein, associate professor of marketing at Georgetown University's McDonough School of Business. "People do not want to feel manipulated by a brand."
For example, language app Duolingo is known for its irreverent online presence. But last summer, the company found itself in hot water after weighing in on the Johnny Depp and Amber Heard's defamation trial. Another example was this time last year in which Pabst Blue Ribbon beer brand went viral for its tweeted-and-deleted stance on Dry January.
In today's increasingly polarized world, Moshe Isaacian, a freelance brand strategist, doesn't suspect stunt marketing and divisiveness is a tactic brands will take up this year.
"I don't think anyone is trying to do that right now. Especially in such a fickle market and everyone's already nervous to buy stuff," he said. "Right now, it's a time of safety and reinforcing what the brands are about rather than doing crazy stunts."
https://digiday.com/?p=485988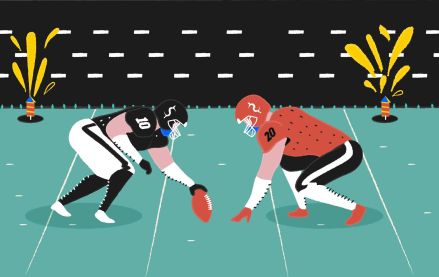 December 6, 2023 • 4 min read
In response to this challenge, the NFL's Detroit Lions have adopted a proactive strategy, introducing an extra channel for their local NFL broadcast. The objective is to broaden advertising opportunities, leverage direct-to-consumer distribution, and establish stronger connections with local fans, with the ultimate goal of increasing preseason viewership.
December 6, 2023 • 4 min read
It's been over a decade since the most recent entry in the wildly popular "Grand Theft Auto" series came out in September 2013, meaning anticipation for "GTA 6" has been building for years. Rockstar titled yesterday's trailer as "Trailer 1," making it clear that the company is poised to launch a massive marketing campaign in the lead-up to the game's 2025 release.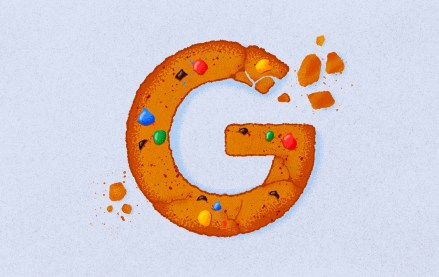 December 6, 2023 • 4 min read
A healthcare client that decided to scrap all conversion tags and cookies within weeks provides a case study for what will likely be a common experience in a year's time.