The niche effect: How non-traditional brands are connecting with avid fans on TikTok
November 12, 2021 • 5 min read
•
•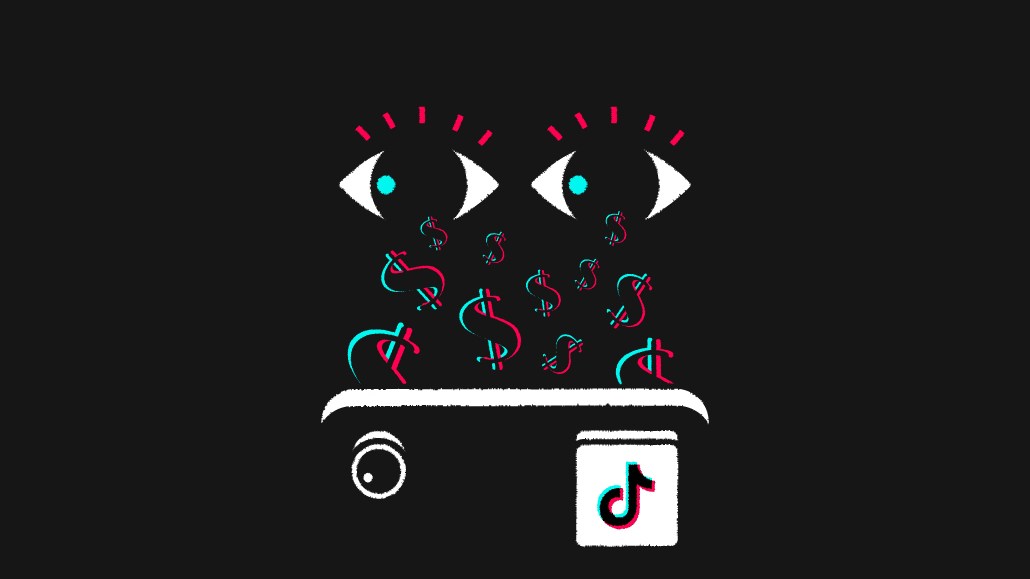 Ivy Liu
Sandwiched between the viral dance trends, lip sync videos and endless challenges, telehealth company Wisp created its own popular moments with posts about destigmatizing sexual wellness.
That meant publishing videos on everything from herpes education to information regarding birth control, on TikTok's main feed: the For You Page.
Call it the niche effect, a phenomenon in which non-conventional brands, everything from sex toy companies to cannabis and financial management platforms, are building up their audiences with help from TikTok's targeted algorithm and niche communities who are continuously turning to the short-form video app as a place to learn.
Since launching its TikTok presence over the summer, Wisp garnered a small following of about 250 but has secured partnerships with major TikTok creators that speak to how it wants to continue to grow on the platform.
Figures like Danielle Stokes (known as Roxanne Ramsey on social media) and Suzanna Brusikiewicz (Suzbub on Instagram and YouTube) have helped Wisp get in front of TikTok's billion-plus users. Earlier this year, one of Wisp's videos with Stokes (on feminine health) racked up nearly 300,000 views.
"We've built a non-traditional brand around a community of folks who work to normalize these 'taboo' conversations," said Jennifer Dwork, head of brand marketing for Wisp, in an email. "The more we share, and the more we partner with creators, the more the TikTok community engages. We believe we've only just scratched the surface."
Marketers and agency execs have sought to go viral on the platform, favoring the tactic over explicit ad spending as TikTok still tries to mature its offerings for brands.
In the last year, influencer marketing agency Fanbytes has taken on a number of niche clients with that very purpose, including Wanna Date, a start-up food brand, Lelo, a sexual wellness brand, and others. Each of those clients are leveraging paid and organic ways to interact with TikTok's communities. For example, brands can easily access these niche communities using their respective hashtags, whether it be investment gurus in #personalfinance or readers with #booktok.
A TikTok campaign for Lelo found #girltalk and took an edutainment approach to pull in a 25% engagement rate and more than a million views, according to CEO Timothy Armoo. Another campaign with Wanna Date garnered 6.6 million views, which was 13 times the agreed-upon deliverable, he said. For reference, Influencer Marketing Hub reports that on TikTok, micro-influencers, those with less than 15,000 followers, have a 17.96% engagement rate on average, compared to 3.86% on Instagram.
"No platform can foster niche community engagement the way TikTok can and progressive niche brands open to taking calculated risks can win big here," Armoo said.
Industry experts point to a few reasons why they can — like TikTok's excruciatingly specific algorithm, anyone's ability to go viral, its unpolished nature encouraging users to be their authentic selves, and the platform's For You Page. The hyper-specific feed, experts say, is what really sets TikTok apart from other platforms in that users are served what's trending across the platform versus them seeking that content out or finding it from people they follow. In fact, users often comment on videos that resonate: "TikTok really said for you."
And TikTok users seem to be there to learn, meaning unorthodox brands that rely on TikTok as an educational tool rather than a way to push products can be successful, said Shelby Jacobs, social strategist at 360i ad agency. At present, #learnontiktok has nearly 200 billion views, featuring videos covering everything from the proper way to remove bees to how to wash a horse's tail.
"Sure, [niche brands] can jump in on the trending formats and fan behaviors that traditional brands use," she said in an email. "But they can also answer burning questions relating to the general subject their product supports, whether that be sexual wellness or what the difference between a Roth IRA and a 401K is."
Basically, people don't want to be advertised to, said Jolene Delisle, founder and head of brand creative at The Working Assembly agency, noting that the agency has seen success for brands with topics that require more dialogue like sexual wellness, birth planning, mental health and more.
"The still organic feeling of TikTok is making content from niche brands resonate and they have found an audience there," she said via email. "This is what consumers are demanding as a whole — they don't want just ads unless they are providing value in some way — with education or entertainment."
Cannabis brands too have found their community, albeit TikTok, much like other social media platforms, is strict about its community guidelines. Cannabis subscription box Daily High Club has garnered about 128,000 followers since joining the app back in 2019. Much of the brand's content focuses on being authentic and relatable. While the platform itself isn't more inviting of cannabis content, the audience is certainly there and engaged, said Harrison Baum, Daily High Club founder and CEO, noting that TikTok audiences are more attuned to individuality and personality. It's a stark contrast to platforms like Instagram and YouTube, where everyone is manicured, he said.
Instagram is also viewed as focused on e-commerce and shopping while Twitter provides "real-time news and updates," said Lisa Dedo, senior media strategist at media buying and planning agency Mediassociates.
TikTok's success comes at a peculiar time as Facebook is again under fire since whistleblower Frances Haugen railed against the platform, citing hate speech and misinformation. (Facebook has since responded.) As the social media giant struggles to maintain a younger audience (The Verge reports teenage use is expected to drop by 45% over the next two years), TikTok is steadily growing, having recently surpassed reportedly a billion users. On that note, industry experts suspect more ad dollars will follow this generation to TikTok. And per previous Digiday reporting, the shift may already be starting.
"It's possible that people just don't want to be on Facebook anymore," Jacobs at 360i said, "especially Gen Z who may see Facebook as a toxic environment."
That's not to say TikTok will become the next end all, be all of social media advertising, said Brittany Applegate, director of brand engagement and cultural relevance at Socialdeviant.
"The way that brands are going to win on these social platforms is paying attention to the people, not paying attention to what the platform is pushing from a business perspective," she said. "Understanding the challenges that Facebook had, it's not hard for TikTok to find themselves right in the same place if they don't learn from it."
Digiday brands editor Seb Joseph contributed to this report.
https://digiday.com/?p=431624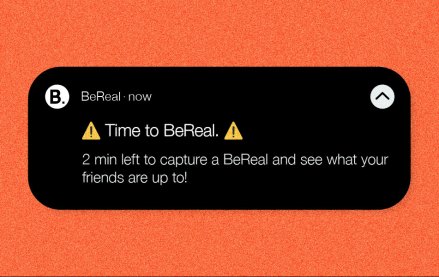 October 4, 2023 • 4 min read
•
•
BeReal launches its first global campaign, hoping to drum up buzz with users. Now, marketers are reconsidering the app.
October 4, 2023 • 7 min read
•
•
There are still those who believe that AR has a place in the marketing funnel, however big or small right now.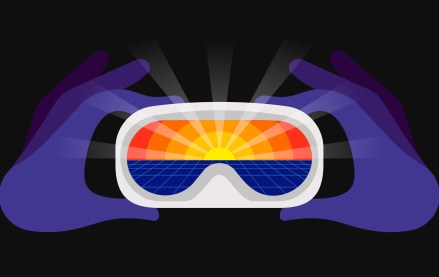 October 4, 2023 • 3 min read
•
•
With Pokémon Go revenues falling year-over-year, Niantic, its developer, is looking beyond its popular augmented reality game to generate profits.