The investment banker's view of ad tech
September 28, 2023 • 6 min read
•
•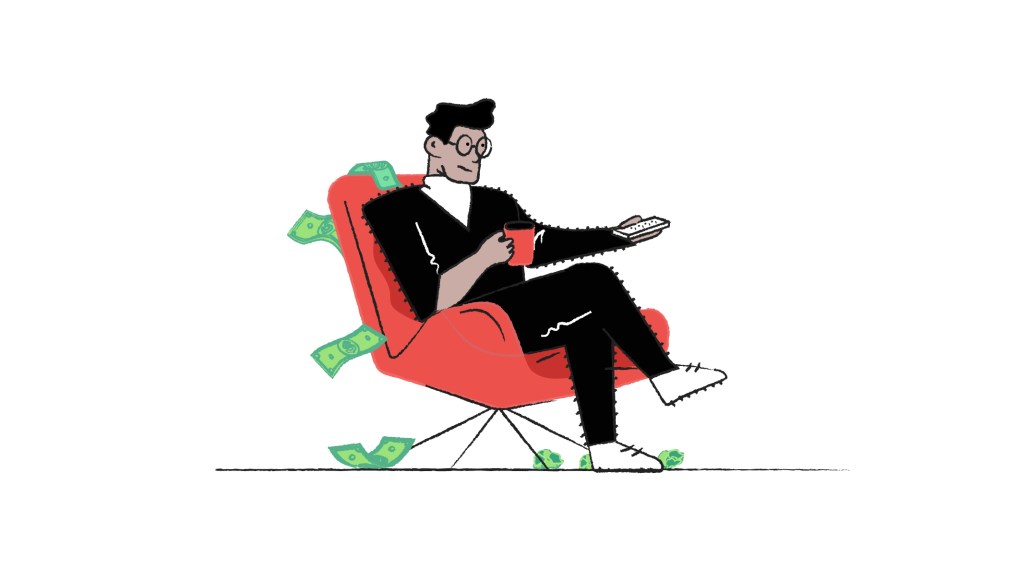 Yes, it's a bit early for trend rundowns — months early, in fact. However, it's not often that an investment banker publicly (and freely) shares their expertise on any market — that is, unless it's Terry Kawaja.
Ad tech's loudest dealmaker yesterday (Sept. 27) spoke at an event hosted by New Digital Age, during which he went off the beaten path, sharing insights and shedding light on aspects of the ad tech market that usually fly under the radar for ad executives. The founder of investment bank Luma Partners covered everything from the big picture to the tiniest details.
Not all trends are real — especially in ad tech
If 2023 has done anything for advertising so far, it's been a year of separating the wheat from the chaff for trends. Kawaja has been keeping score. He called out Web 3.0 as just a fancy term, questioned the practicality of crypto, said blockchain isn't a great fit for ads and compared NFTs to fancy JPEGs with a backstory. The underlying message here isn't that these technologies are inherently flawed, but that their applications in advertising have yet to hit the mark. As Kawaja explained, "This is all real tech actually, but its application to media and marketing just simply doesn't work."
The era of big tech exceptionalism may be over
Even as online media behemoths like Google, Meta, Amazon and others continue to amass staggering wealth, they're realizing that what propelled them to their dominance in the past may not be the same recipe for future success. They're now venturing beyond familiar territories, notably into AI, cloud services, gaming and video, seeking new avenues for sustained growth. As a result, competition in the space is intensifying as these dominant platforms go head-to-head in new revenue growth areas also populated by insurgent start-ups.
"I would argue that these companies have largely operated as monopolies in their own channels and yet now they all seem to be getting into each other's shorts, whether that be media, cloud or data," said Kawaja.
To make matters even more challenging, these strategic pivots are happening under the watchful eyes of regulators on both sides of the Atlantic. It's a two-edged challenge for the platforms, as regulators seek to rein them in over their market dominance and their handling of consumer data. These concerns are not just peripheral, but deeply intertwined with the very fabric of how these platforms operate, according to Kawaja. However, the tech giants have a different perspective.
"They're essentially telling governments, 'You need to choose one side or the other because if you move the [regulatory] sword toward privacy then it hurts antitrust and vice versa,'" continued the investment banker.
Needless to say, it's important for ad execs to understand the interplay between those two modes of attack on the platforms.
CTV craze is slamming into reality
While everyone in ad tech continues to trumpet the potential earnings from connected TV, the undeniable truth for Kawaja is that it ultimately generates less revenue compared to traditional linear TV. For starters, streaming services feature significantly fewer ads, typically around four to six minutes per house compared to the 16 to 18 minutes per hour seen on linear TV. While these figures may fluctuate depending on the market, the overarching reality persists, said Kawaja.
He expanded on the point: "Even as companies like Disney, Netflix and HBO Max mitigate the lack of inventory available with their own ad-funded services, the future of TV in terms of monetization will still mean there's less ad inventory available than previously," he said.
Nevertheless, this scarcity of ad inventory is being creatively addressed by ad execs who are redefining what qualifies as TV in the digital realm. The truth, as ever in advertising, appears to adapt to the narrative of those who shape it, irrespective of actual circumstances.
"We call it the recategorization of TV and we think it's something you should be all on the watch for," said Kawaja. "You're going to see these other digital channels replace that inventory. In the history of business, no one has ever left tens of billions of dollars on the table, they pick it up."
In fact, this recategorization was one of the main storylines to unravel during this year's upfront season.
"You saw it in the pitches from the platforms whereby they're trying to replicate and supplant this inventory as television," said Kawaja.
The loss of third-party addressability media at scale will lead to a trifurcation of the internet, not a bifurcation
Ever since Google put third-party cookies on notice back in 2020, the expected outcome has been a division in the market. One part consists of high-quality ad inventory with first-party IDs and user consent within walled gardens, while the other comprises a long tail of less-targeted impressions in the open web where advertisers are vulnerable to fraud and malvertising. But what if there was something in between this proverbial rock and a hard place? Enter the so-called "hedge gardens."
This is what happens when a business protects their own customer data but depends on programmatic vendors to funnel data and ad revenue between their walled garden and the open market. It's not a fully enclosed garden, yet it's not entirely accessible either, explained Kawaja.
Retailers, in particular, are adopting these models, anticipating increased demand for their data as third-party data dwindles. However, they recognize the limitations of their data's scalability, leading them to operate like hedged gardens. If retailers can stick the landing here, then they stand to be one of the big beneficiaries of the coming addressability storm.
Measurement is moving from post-bid to pre-bid
If post-bid optimization was predicated on marketers understanding what ad they bought and subsequently using that intel to optimize for the next outcome, then pre-bid optimization is all about marketers figuring out what they should buy and optimizing for every outcome.
This rationale drove deals like Integral Ad Science's acquisition of CTV ad server Publica and DoubleVerify's acquisition of AI startup Scibids, said Kawaja, who worked on the latter deal. Both companies spy an opportunity to shift from ad verification to activation as tracking in online advertising swings from precision to prediction.
"If you're a business that can do all the optimization before the bid then you save unnecessary waste, and who doesn't want to eliminate the massive amount of waste that occurs in the bitstream?" asked Kawaja. "Not only is it good for the planet, it's also a way to make more money. Either way, it's green."
AI FTW
AI and ad tech were made for each other, saia Kawaja. His reasoning is straightforward: "It's because AI works better the bigger the data set that you provide for it and there's no larger data set [in advertising] than real-time advertising," he said.
Ad tech vendors strongly agree with the sentiment, and they have fully embraced AI for various purposes, including enhanced data access, automated media optimization, operational efficiencies and automated creative. Among these, automated creative has particularly captured Kawaja's interest.
"It's the big daddy [of benefits]," he said. "An ad has to answer three questions: the what [the creative], the where [the medium] and the who [the audience], and, when it comes to the last two, we've seen hundreds of deals worth billions of dollars of investment and acquisition on media and data."
But those deals have only really yielded marginal improvements to efficiencies because they ultimately focused on trying to do things cheaper, not better.
"It's normally in the 10x realm," said Kawaja. Whereas focusing on the creative, or making the ad better, could have a monumental impact on efficacy, continued the investment banker. He expanded on the point: "I think a newfound potential focus on creative technology, which is long overdue, will be the element that does that," he said.
https://digiday.com/?p=519743
December 8, 2023 • 3 min read
For Atlas Creative, expanding into Roblox is not solely a play to scale up. The company believes there are concrete benefits that will come with having a hand in multiple metaverse platforms.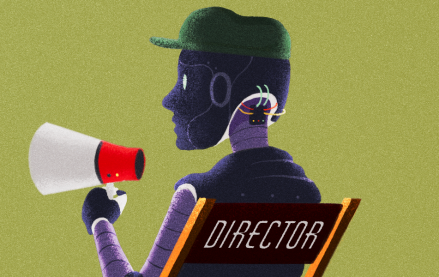 December 8, 2023 • 5 min read
Since ChatGPT became a breakout hit, the names of numerous AI companies and products have entered the cultural vernacular.
December 8, 2023 • 4 min read
Even as linear TV ad spend declines, 23andMe is reinvesting in the channel to boost brand awareness.