How ad ops teams are leveraging automation to drive revenue
October 18, 2023 • 4 min read
•
•
Jay Kulkarni, CEO and founder, Theorem
With the global digital advertising market expected to hit $185.2 billion in 2023, the industry has never been more competitive. 
However, despite a move across industries to bring automation to ad campaigns, current processes in ad operations are notoriously manual — increasing the time employees spend on tasks and the possibility of human error.
Automation solutions are transforming ad ops by making common pain points like make-goods obsolete and enabling companies to scale workflows. By automating ad ops, media companies are recognizing revenue faster and freeing up their teams' time, enabling them to contribute more strategically to their companies. With the benefits of automation coming to the surface, more companies are jumping on board to streamline their current workflows.
Leveraging automation, teams are seeing more impactful campaigns
Ad ops teams are crucial to their organizations as they tend to be detail-oriented and highly analytical. Since they are at the forefront of these processes, these team members can and are recognizing areas of improvement. Earlier this year, Theorem conducted research examining the role of automation in the ad ops process. Among the findings were that 79% of ad ops professionals reported that their current tools and solutions could be better, and 87% said automation would make their company more profitable.
By streamlining time-consuming and error-prone tasks, automation may make make-goods obsolete, which, by some estimates, cost media companies millions of dollars a year. One in four ad ops professionals feel that their company provides too many make-goods, impacting revenue and productivity among the team.
With less human error, campaigns perform better because ad ops teams can focus on being more strategic. With more availability, 83% of ad ops professionals agree that automation will make their team more productive, and 81% agree that automation complements human workers without replacing them. Automation is an asset for these teams that can stabilize internal operations and improve campaign effectiveness.
Automation solutions are also helping brands create more impactful campaigns and achieve higher revenue, ROI and ad sales efficiency. In fact, 63% of organizations want to see increased company revenue and 64% expect better campaign performance. Keeping this in mind, organizations are becoming more cognizant that their current ad ops processes must be updated. This scrutiny further emphasizes the call to action to integrate future-proof solutions guaranteed to generate revenue.
Media evolution is spurring the demand for automation
As retail media networks, CTV and streaming media continue to experience rapid growth, there is high demand for continuously running processes. This has amplified the call for an evolution of ad operations since legacy methodologies no longer fit the changing demands of modern digital media players. Many functions in current and established ad ops workflows are manual heavy, particularly around campaign set-up, audience targeting and data analysis.
According to Theorem's third-party research, 86% of respondents say that complex, time-consuming or inefficient processes slow their pace of work. Relying on outdated methods and practices causes ad ops teams to misuse their time and lessens the chance of impactful results internally and externally. Typically, these teams are the first to monitor campaign performance by analyzing incoming data and delivering status updates.
With experience working behind the scenes of campaigns, team members often pinpoint essential areas that need improvement. Instead of spending time on outdated manual tasks, 86% of ad ops professionals state that automation can modernize their business.
How automation creates space for strategic thinking and professional development
According to the same study from Theorem, four in five ad ops professionals have a favorable view of automation because it gives them more time to pursue other passions within the organization outside of their daily responsibilities. In fact, 90% of respondents are open to their roles evolving due to automation.
As automation improves overall workflow, organizations free up resources to help ad ops teams with career progress. It is imperative to remember that ad ops professionals see automation as a complement to their work and are eager to upskill by becoming more client-facing and acting strategically to drive higher impact for their companies.
Many ad ops teams still focus on manual processes that are no longer compatible with today's expectations and high demand. This takes time away from more strategic business and professional development. Automation solutions are transforming ad ops by streamlining procedures, giving organizations the benefits of increased revenue, ROI and improved overall efficiency — and happier ad ops teams in the process.
Sponsored by Theorem
https://digiday.com/?p=522455
December 8, 2023 • 3 min read
For Atlas Creative, expanding into Roblox is not solely a play to scale up. The company believes there are concrete benefits that will come with having a hand in multiple metaverse platforms.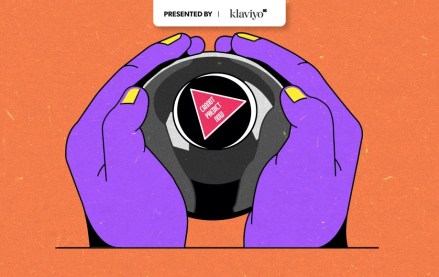 December 8, 2023 • 3 min read
2024 will be a major year for advertising as the U.S. presidential election boosts political spending. Agencies also anticipate other key drivers, including retail media, digital, sports and CTV, to contribute to growth.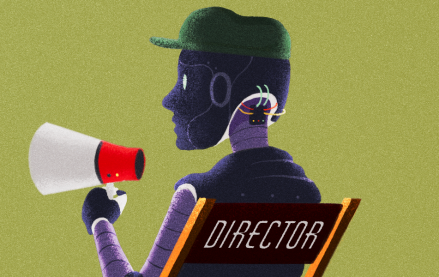 December 8, 2023 • 5 min read
Since ChatGPT became a breakout hit, the names of numerous AI companies and products have entered the cultural vernacular.