The cost-cutting era will lead to more agency combinations
May 18, 2020 • 5 min read
•
•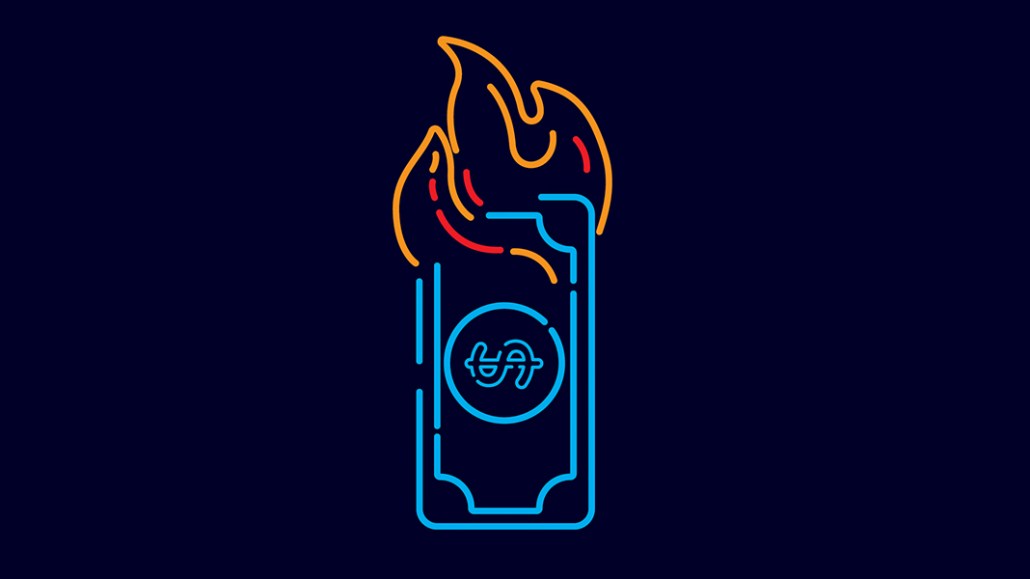 This Marketing Briefing covers the latest in marketing for Digiday+ members and is distributed over email every Tuesday at 10 a.m. ET. More from the series →
In a bygone era — we're talking about late 2018 — the ad agency world got a snicker out of WPP Group's decision to combine the storied agency Y&R (nee Young & Rubicam) with digital shop VML to create…. VMLY&R. Quite a mouthful.
WPP was ahead of the game. Last week, the agency world got a possibly more convoluted thanks to new combined creative network, Dentsumcgarrybowen. Current conditions being what they are, and the outlook as grim as it is, expect more challenging names in agency world.
That's because economic downturns always cause businesses to reevaluate advertising and marketing budgets. In the eye of the CFO, marketing is seen as a cost center. Without metrics to show how agencies' work is driving meaningful sales, marketers are forced to cut back how much the spend on agencies. Without marketers' ad budgets and fees, agencies have to cut their staff and find ways to reduce their overhead, which in turn has agencies combining. The consolidation rolls downhill.
Agency executives told me they've seen interest from marketers on agency consolidation already — it makes sense, having one neck to squeeze is certainly easier than trying to manage an agency roster. One agency executive said that he'd heard from clients over the last week asking how they could move more of their business to the shop as a way to cull the brands' myriad agencies to be more efficient.
The need for efficiencies in the tighter financial market will drive the consolidation. "In spending less, marketers will focus on fewer agencies," said brand consultant and co-founder of Metaforce Allen Adamson. "They're going to look for efficiencies and squeeze agencies to cut their fees. Agencies will be desperate to find economies of scale so mid-size agencies will group together to stay afloat."
S4 Capital chairman and CEO Martin Sorrell is already thinking about potentially scooping up agency talent as well as any allegedly "distressed" agencies and production companies like B-Reel, R/GA, M&C Saatchi and Deutsch, per memos leaked to Business Insider.
Of course, industry observers like Avi Dan, chief executive officer of agency search consultancy Avidan Strategies, say that Sorrell's memo should be taken with a grain of salt. "Let's get serious, R/GA is not for sale," said Dan, adding that there's going to be more agency consolidation because you don't need four different media agencies or four different digital agencies within a holding company.
Of course, the consolidation at the holding company level was already happening. "In the past year, holding companies have been bundling — and will continue to bundle — their general and specialist agencies to be able to provide a seamless integrated offering," said Ann Billock, partner at Ark Advisors, pointing to Publicis One and MDC Partners' Constellation, the recent bundling of their media resources and creative resources with other specialist partners, as examples.
Overall, the consolidation acceleration is about finding efficiencies in a tight market, according to agency execs and industry experts. "It's not about brands or experience or digital transformation, it's not about any of those things it's supposed to be about," said Dan. "A lot of it is driven by efficiencies — both on the client side and agency side there's a lot of desire to go and save money."
3 Questions with Ebiquity managing director Jed Meyer
Pepsi introduced a DTC strategy this week. Do you think we'll see more legacy brand go this route?
DTC continues to be an ongoing opportunity for brands. The benefits of having a direct link to consumers is powerful in terms of data, feedback, and consumer experience. Many brands will experiment with new consumer approaches — pushed in part by new demands around supply chains, product availability, and "the new normal" of pandemic-induced lockdowns. Offering a product through multiple channels makes sense. However, as the economy re-opens and lockdowns ease, brick-and-mortar stores will continue to play a crucial role in the performance of most existing retail brands.
Recently, some marketers have reduced spending and focused on lower funnel advertising. What's your take on that approach?
While eCommerce and digital touch points have become more important and will likely prove their lasting power, brands should be careful when shifting budget toward online marketing channels. In many cases, offline channels such as TV and Radio have proven to be more effective at driving website sales; thus, using them can provide a distinct market advantage. Brands should ensure they have holistic measurement in place that captures the full impact and contribution of all channels.
What's top of mind for you while managing this crisis?
Staying positive and looking for opportunities amidst all the disruption. At last Fall's ANA Masters of Marketing, former Mondelez CMO Dana Anderson opened her session on disruption by saying "control is for beginners." Who knew how prescient that message would be?! As uncomfortable as the past two months have been, we have to be flexible and make the best of it. My team is innovating and developing new approaches to how we work with clients and deliver our services. There's more learning and opportunity around the next corner.
Push notifications for brands
The quarantine has people more interested in push notifications from brands. Or, at least, more willing to click on push notifications from them according to a recent study from growth marketing company Iterable which found that from "February to April this year, consumers were opening 21% more mobile push notifications."
Quote of the week
"Agencies should not consider any relationship safe," said Nancy Hill, founder of the Media Sherpas and former 4A's president, when asked if the current moment will accelerate consolidation.
https://digiday.com/?p=367358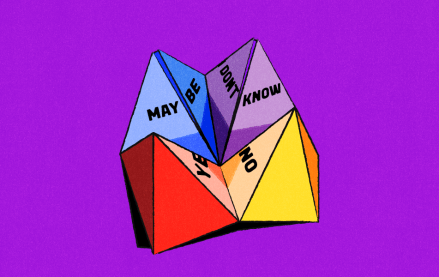 October 3, 2023 • 5 min read
•
•
Overall there's more due diligence from marketers when it comes to influencer marketing efforts now, according to marketers and agency execs, who say that there's been more rigor over the last year, and especially over the last six months.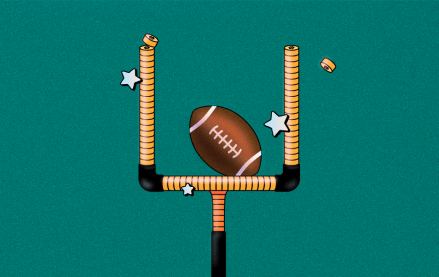 October 3, 2023 • 3 min read
•
•
The collaboration between the Los Angeles Rams and Snapchat goes back to 2020 as the Rams made became the first NFL team to conceive a Snapchat AR experience, affording fans the opportunity to virtually wear the team's recently unveiled uniform.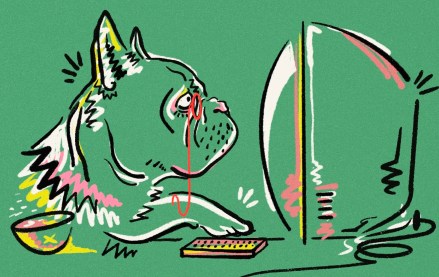 October 2, 2023 • 7 min read
•
•
When it comes to agencies, both of Meta's older sibling social media platforms may be past their primes.