The ad slowdown (or lack thereof) gives the industry reason to hope
July 28, 2023 • 5 min read
Ivy Liu
Ad slowdown? Not anymore. Ad dollars are making a comeback.
Google bounced back after a bit of a slump in the first quarter, seeing a 3.3% boost to its ad revenue and raking in $58.1 billion over the last three months.
And that's not all — YouTube regained its momentum over the same period, seeing a 4% year-on-year increase in ad revenue, totaling $7.7 billion.
Meanwhile, Meta also demonstrated strong growth, reporting a staggering $31.5 billion in ad revenue for the latest quarter, compared to $28.2 billion during the same period last year.
Altogether, these results look like the end of a challenging chapter for online advertising.
However there's more to the story than meets the eye.
While ad spending may pick up in the second half of the year, according to forecasts from companies including Unilever, Coca-Cola and Procter & Gamble, the extent of this resurgence may vary across different markets, favoring certain regions like the U.S. over others like Europe. And even when those dollars do increase, they're going to be diversified across multiple platforms, benefiting some media owners more than others.
Simply put, the days of unrestricted ad spending are long gone. Digital advertising is now a mature, slower-growth market, much like the rest of the ad market it defied for years.
"We're now in a market where digital is more than 60% of total media ad spend so the potential for organic digital growth decoupled from the rest of the ad market is diminishing," said Daniel Knapp, chief economist at IAB Europe. "Gone are those days of explosive growth."
Despite this, ad spending is not expected to slow down to the levels observed last year, as that was primarily influenced by tough comparables with the previous one. Instead, those ad dollars, especially in online advertising, are on track to return to the pre-pandemic norm of single-digit growth.
So, the recent ad slowdown should be seen as a correction rather than a cause for major concern, considering the remarkable growth experienced in 2021.
"The thing to note about this correction is that growth has been unevenly distributed," said Knapp. "Growth is coming from the U.S., Asia and increasingly Latin America. Also, we're seeing a very healthy market in the Middle East."
And it will remain this way until the situation changes in Europe.
Markets like Spain (0.8%), Germany (-5.5%) and Italy (-4.6%) either saw online ad spending grow below average last year or decline last year compared to the previous year when adjusted for inflation, per IAB Europe. That's three of the big five European ad markets, which together account for around 60% of total ad spend for the region.
However, there are some caveats to consider in these forecasts. The exact state of advertising in these markets is challenging to determine with certainty, especially given that spending with two major media owners, Google and Meta, remains undisclosed. Nevertheless, the available indicators do not inspire much optimism among analysts and ad economists.
As Knapp explained, "In some of the key economies of Europe, we're starting to see an economic drag come in and that's going to affect other economies. "
But it's important to note that economic drags only impact ad spending to a certain extent. In Europe, other factors come into play, such as limitations on broadband speeds, digital skills and a willingness to pay for products online, all of which can hinder ad spending. As a result, the rapid growth in advertising experienced in recent years is now facing a ceiling in these larger European economies due to these blockages, as Knapp said.
On the brighter side, advertising barriers elsewhere are more manageable, suggesting that other notable markets might experience a more positive outlook for ad spending.
For example, in the U.K, ad spending is now expected to hit £35.7 billion ($45.7 billion), a 2.2% increase on the previous forecast in April, according to the latest AA/WARC Expenditure Report. It's a similar story in the U.S., where Magna has projected the ad market to grow by 3.4% to an all-time high of $326 billion. As for APAC, GroupM's half year forecast puts ad spending growth at around 6.6% this year.
What unites these markets is the high level of competitiveness among companies, which fuels their drive to increase ad spending in order to win over consumers from their rivals. This goes some way to explaining why some of the largest advertisers like Coca-Cola, Danone, LVMH, Unilever and Reckitt Benckiser continue to spend more on advertising for the remainder of the year. It's a cycle; the harder they compete, the more they earn, and that gives them the resources to invest in advertising, which helps them stay ahead in the market.
"Marketers mostly budget for advertising as a percentage of revenue," said Brian Wieser, media analyst and author of the Madison and Wall newsletter. "If they think they're going to make a billion dollars in revenue during a quarter, and they historically budgeted 4.2% for advertising then that may fluctuate but it's the percentage of revenue that drives the [ad spending] number."
As those dollars grow, agencies get more opportunities to work on exciting campaigns and support their clients' marketing endeavors, creating a positive ripple effect throughout the industry. In fact, agencies were feeling those reverberations last year when the amount of media dollars spent by the six largest media buying groups on behalf of advertisers rose to $401 billion, up 6.4% on the $377 billion in 2021, according to COMvergence. There's every chance this continues into 2023. What's good for ad spending tends to be good for agencies — always.
"Marketers are now all too familiar with economic turbulence; relying on intuition and habit is not enough to convince stakeholders to maintain spend while trying to drive the bottom line," said Neil Cunningham, CEO of ad agency Cream. "If they aren't doing so already, marketers must undertake smarter research, smarter data management, and incorporate more holistic measurement such as Marketing Mix Modeling to supply a more evidence based understanding of the landscape to focus spend appropriately and achieve growth for the rest of the year."
https://digiday.com/?p=512788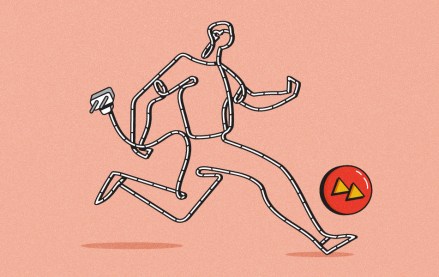 September 22, 2023 • 4 min read
Women's sports are having a moment. Brands, media companies and agencies are looking to get in on the action.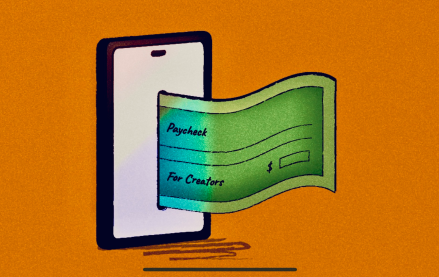 September 22, 2023 • 6 min read
The Hollywood strikes were supposed to be a game changer for many of them, but the situation hasn't quite lived up to the hype.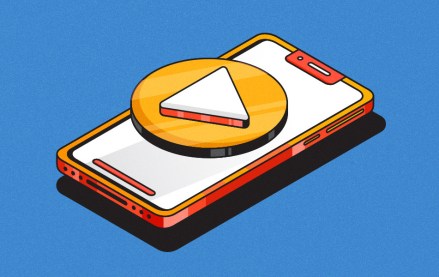 September 22, 2023 • 5 min read
Given the rise of short-form video, agencies that focus on the format, rather than specific platform expertise, will reap the rewards.