Thanks to AR, discoverability has become even harder in the Apple App Store
November 14, 2017 • 5 min read
Brands have long bemoaned the lack of discoverability in the Apple App Store. When Apple redesigned its app store in September as part of its iOS 11 update, the tech giant claimed the update would make discovering apps easier than ever. However, the app store's new layout and Apple's recent push into augmented reality have only made it more difficult for brands to get their apps in front of consumers.
Apple's push into AR has affected optimization and discoverability in the redesigned store. Since September, it has become 14 percent more difficult for an app to rise in search results when the search keyword "augmented reality" is used in an app description, according to Amir Ghodrati, director of market insights at app insights company App Annie.
This is a result of more developers creating AR-enabled apps. When Apple introduced iOS 11, it launched ARKit, which gave developers the tools and technology to create their own AR experiences.
Brands, especially furniture brands like Wayfair, Ikea and Overstock, quickly jumped at the opportunity, either updating their existing apps or introducing new ones with AR. In the company's fourth-quarter earnings call at the beginning of November, Apple CEO Tim Cook said 1,000 AR apps have been created so far. User searches for "augmented reality" have also risen by 50 percent since the iOS update, according to App Annie.
This data is significant because the majority of app downloads come from people actively searching for apps with specific names or keywords like "augmented reality," with searches accounting for 65 percent of app downloads, said Ghodrati. And with 2.2 million apps in the Apple App Store, according to Statista, brands need every opportunity they can to rise in search results.
"App description updates can help impact where an app might rank for relevant keywords," said Ghodrati.
Walmart is one brand that has updated its iOS app ahead of the holiday season. The brand's version notes were changed on Nov. 19 to read, "Our elves have been hard at work so you'll save time during the holidays and everyday," according to App Annie. The brand has also updated its app icon to a holiday present and added screenshots with snowy backgrounds, all tactics that could help with conversions, said Ghodrati. Using the term "holidays" could help the app rise in search as well, he added.
One agency executive, who wished to remain anonymous, said Apple is not concerned with improving search discovery because it wants brands to purchase its Search Ads, a feature it rolled out in October 2016 that places ads at the top of search results. Marketers buy Apple's Search Ads by bidding on keywords. They average 50 cents per tap for larger brands and drop to 25 cents per tap for smaller brands, according to Apple.
Apple's pitch has been working. Even high-ranking apps use search ads to move to the top of search results. Search ads have led brands to advertise on keywords their apps are not ranking highly for and to advertise against competing brands. For example, Walmart is advertising on search results for the keyword "Target," and Amazon is advertising on search results for the keyword "Walmart." Nike, however, has placed a Search Ad for "Nike," likely because the brand wants to ward off competitors from advertising directly above its app.
But some marketers believe consumers don't spend time searching for apps, and the only real way to get discovered in the Apple App Store is by getting featured. "Everybody wants to get featured," said Matt Britton, CEO of Crowdtap. "There's a front page, and then there's a zillion back pages."
As part of the redesign, Apple took its sprawling lists of apps and divided them into separate tabs, which is also affecting discoverability. The Today tab features App of the Day and Game of the Day sections, the Games tab lists featured games under groups such as New Games We Love, and the Apps tab does the same for other app categories. Featured apps receive larger visuals and take up more of the screen than they did previously, meaning that a user only sees the top three apps in each curated category, and only after scrolling down past two sections. Before, a user could scroll as deep as they wanted through the Top Charts tab.
"You can still click into the Top Charts," said Adam Blacker, communications lead at app data firm Apptopia, "but it takes more time and effort to get there, with more distractions along the way."
The new layout is increasing downloads for featured apps. Apptopia found that non-gaming apps given featured status saw their downloads increase by an average of 1,747 percent, while featured gaming apps saw their downloads spike by 792 percent.
However, Apple might be getting pickier with the apps it chooses to feature. Apple curates its Top Charts lists without paid support. On the one hand, said Blacker, Apple is featuring more apps, switching them out more frequently than before App Store's redesign. On the other hand, the apps that tend to get featured now are ones that are already popular in the store. Apple did not respond to a request for comment.
Apptopia analyzed the first 30 days of Apple's redesigned app store (Sept. 19 to Oct. 19) and found that the apps Apple featured were already receiving an average of 5,062 downloads a day before the redesign, and at least half of the featured apps were making at least $10,000 a day.
"Apple wants to make money," wrote Jonathan Kay, founder and COO at Apptopia, in a Medium post on Oct. 24. "They make 30 percent of every dollar you spend on or in a mobile app, and they are hoping you will spend more. They know which apps create the biggest spenders, and they're typically made by large companies with big budgets."
In the post, Kay calls out some of these apps, including Starbucks, the NBC App and Minecraft. McDonald's is another. At time of writing, McDonald's is listed under New Apps We Love, not because the app is new, but because it has updated new payment options, including Apple Pay.
"Apple is doing the choosing," said Blacker, "and any app that won't get featured is now harder to find."
https://digiday.com/?p=263233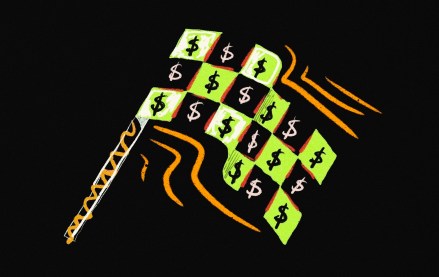 September 26, 2023 • 3 min read
With three Grand Prix races in the U.S. this year – Miami this past May, Austin in October and Las Vegas in November – the interest from U.S. marketers in Formula One has increased this year, according to agency executives, who say they expect that growth to continue next year.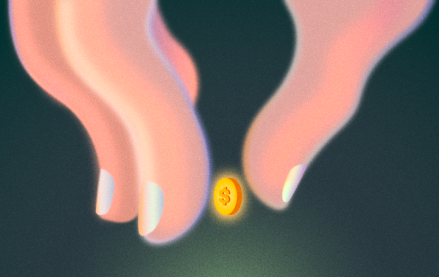 September 26, 2023 • 6 min read
A Digiday+ Research survey found that brands and retailers report using Facebook less over the last few years, all while the platform's value to their revenues and brands has increased.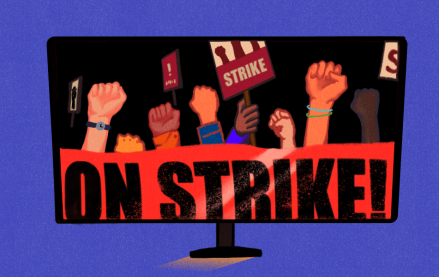 September 26, 2023 • 5 min read
The timeline for a return to business as usual – whatever that may mean now – is yet to be determined.