How brands are using Apple's new AR capabilities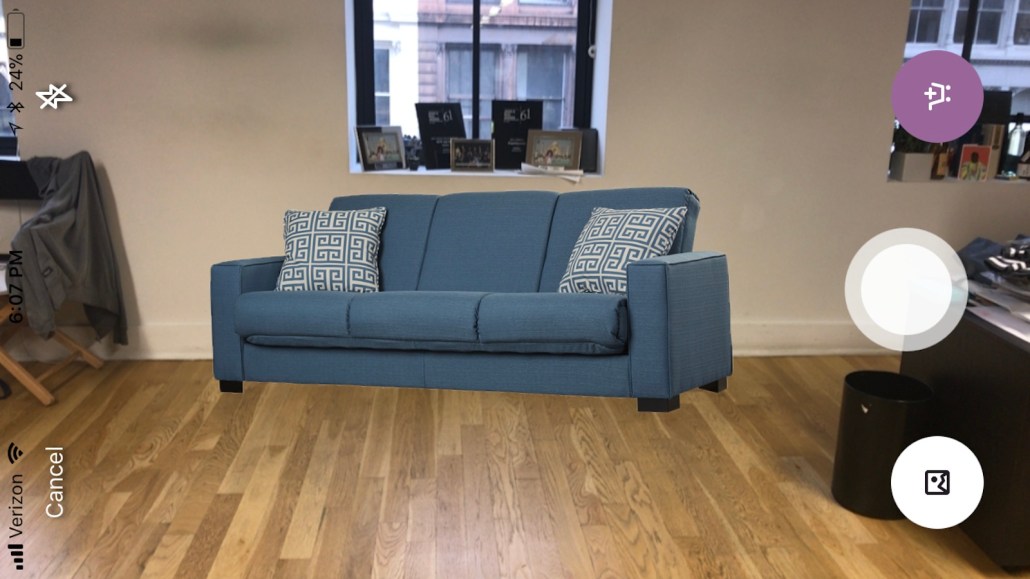 For many brands, augmented reality is expensive or technologically hard to pull off. That changed on Sept. 12, when Apple introduced iOS 11, which makes it easier and faster for developers to build AR into their apps. Brands including Wayfair and Patrón Tequila have taken advantage, introducing AR apps or adding AR features to their existing apps. The apps put virtual objects into the real world so users can envision the objects in their environment.
"[Apple has] accelerated the broad consumer move to AR. AR headsets and Hololens are expensive; they are never going to go mass market, but with Apple's ARkit, millions of people have this in their hands now," said Marc Jensen, chief innovation officer at space150, and who developed a new AR app for surface and countertop brand Cambria.
Here's how some brands are using ARKit:
Ikea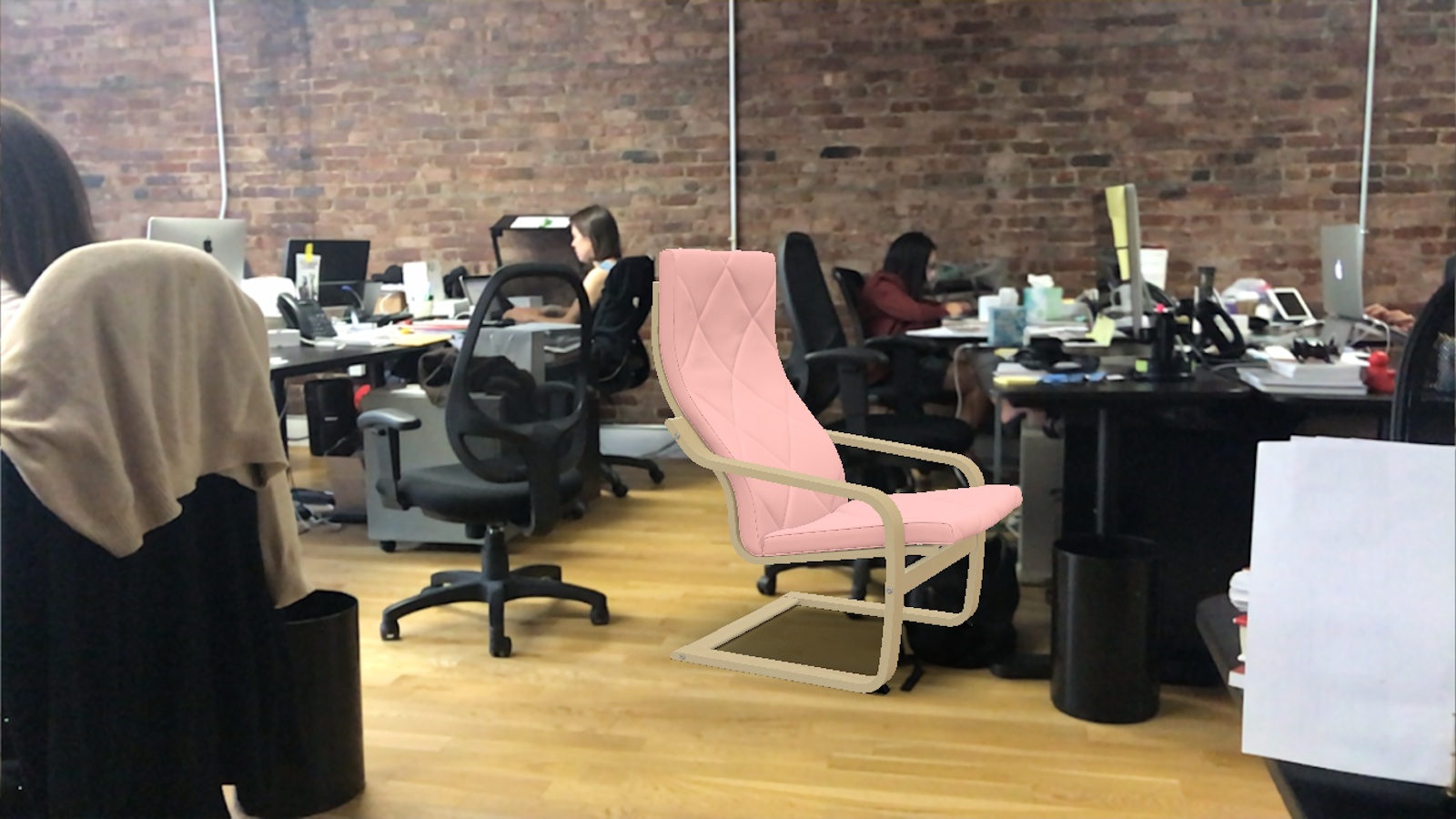 In Ikea Place, users can choose from 2,000 3-D products, based on type of furniture or designer collections from the mass furniture retailer and place them in the world around them. When a user opens the app, a chatbot asks, "So, shall we try some new furniture in here?" and then asks for access to the camera. The app subsequently scans the floor in front of a user. Users can then lift, move and rotate furniture around the room. Users can also change the size of items, take photos and tap to buy them.
So far, the app has 2.7 stars in the App Store from 43 ratings. One user gave the app five stars for being a "great intro to AR." Other reviewers complained about the lack of a search bar.
Patrón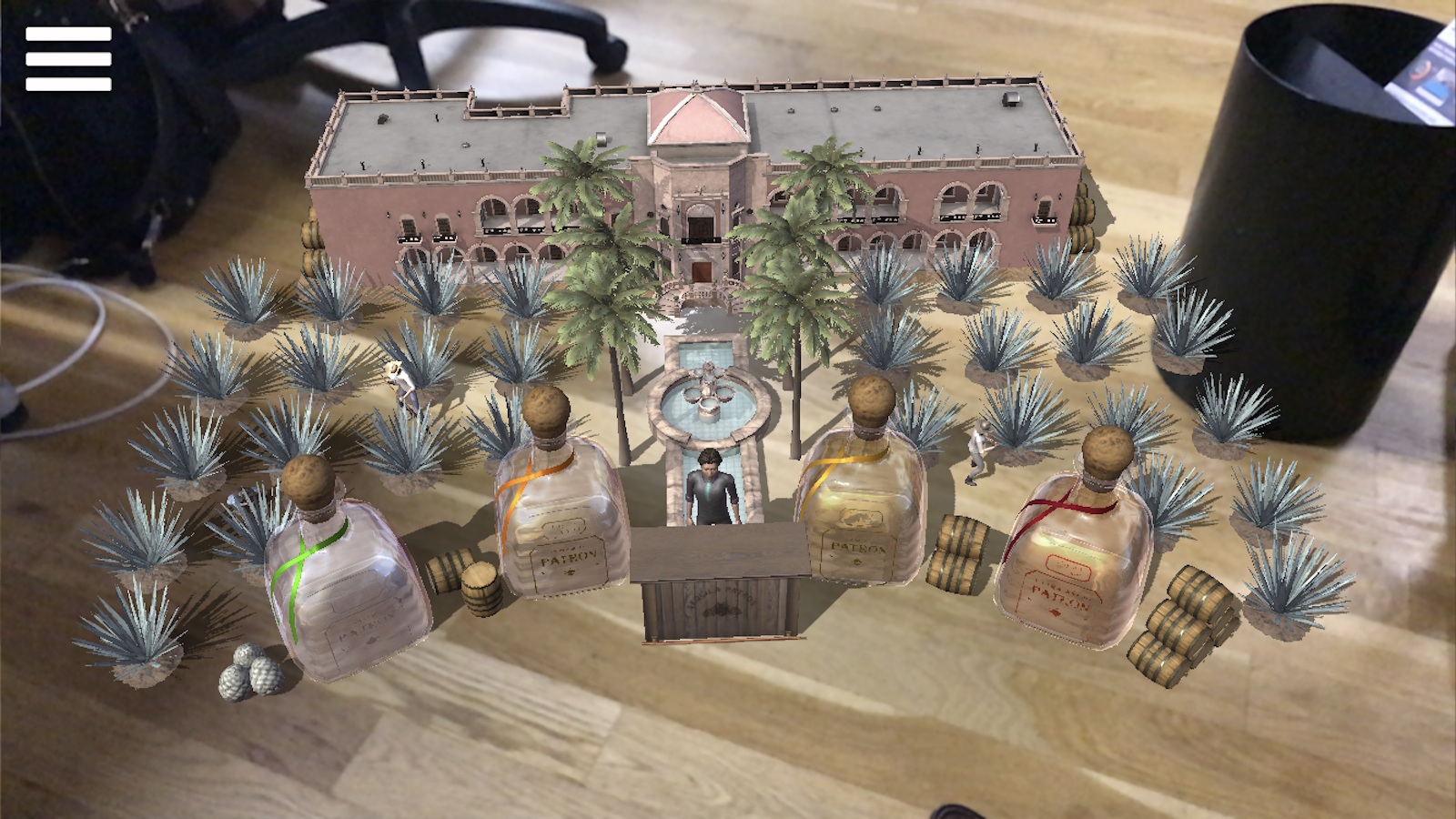 Users go to the brand's Hacienda Patrón distillery in Jalisco, Mexico, in Patrón's free The Patrón Experience app, which debuted Sept. 20. Patrón guides users to plant their own agave field on any flat surface. The distillery then appears, and a bartender goes through its history, the barrel-aging process and tasting notes of featured products. In its first day, the app got six five-star ratings in the Apple app store.
"We wanted to break down the barriers of physical space between consumers and the Patrón Hacienda and also offer a transparent window into our products — from the way we harvest agave to how we craft the liquid in each bottle," said Lee Applbaum, global CMO for Patrón Tequila.
Cambria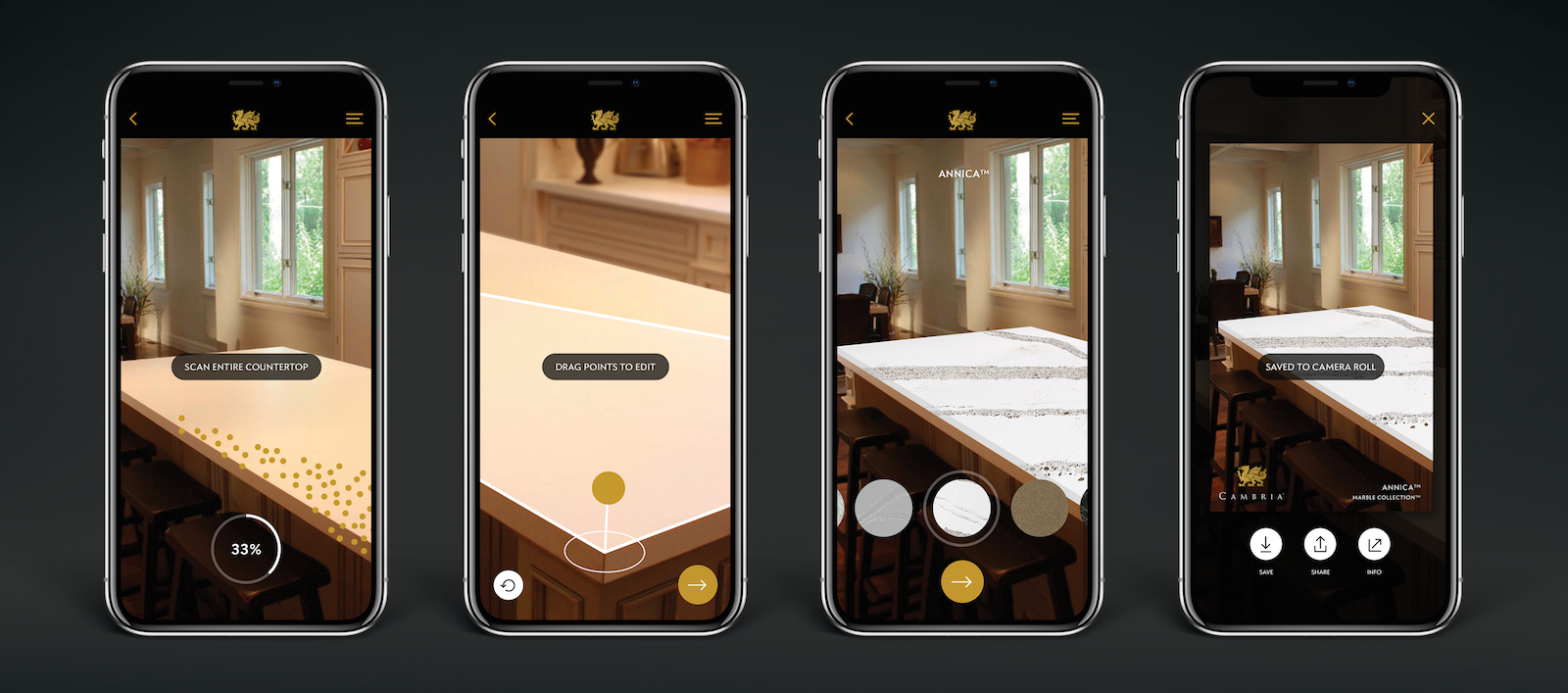 With surface and countertop brand Cambria's app, called Cambria AR, users can virtually map surfaces such as kitchen islands to visualize new countertops. Users can scan the surface they want to change, outline its perimeter and choose from 10 designs. The brand's original app simply showed flat images of its tile designs. In its first day in the Apple app store, the app got an overall rating of 4.4 out of five stars from five people.
Wayfair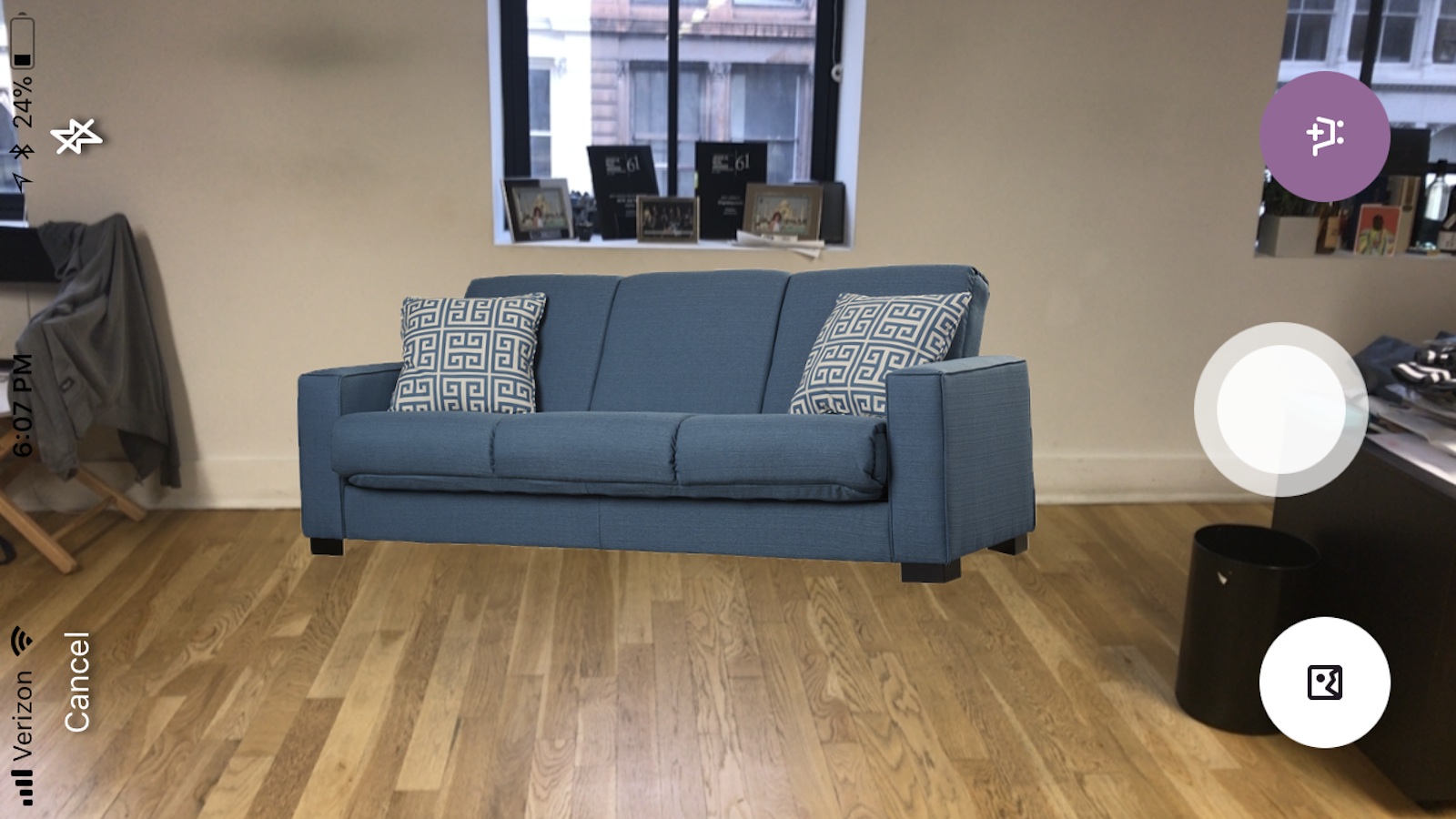 Wayfair updated its app with what it calls a "3-D View in Room." When users find an item they like, they can tap the "View in Room" button beneath its image. (Not all items in the app have the "View in Room" option.) A cutout of the item then appears in the camera view. Like with Ikea's app, users can rotate and change the size of the product, take a photo and add it to their shopping cart. Users can also share the final photo through email, SMS or Facebook. Wayfair's app already has a 4.6 rating in Apple's app store, but there are no reviews yet on the app's new AR capabilities.
Overstock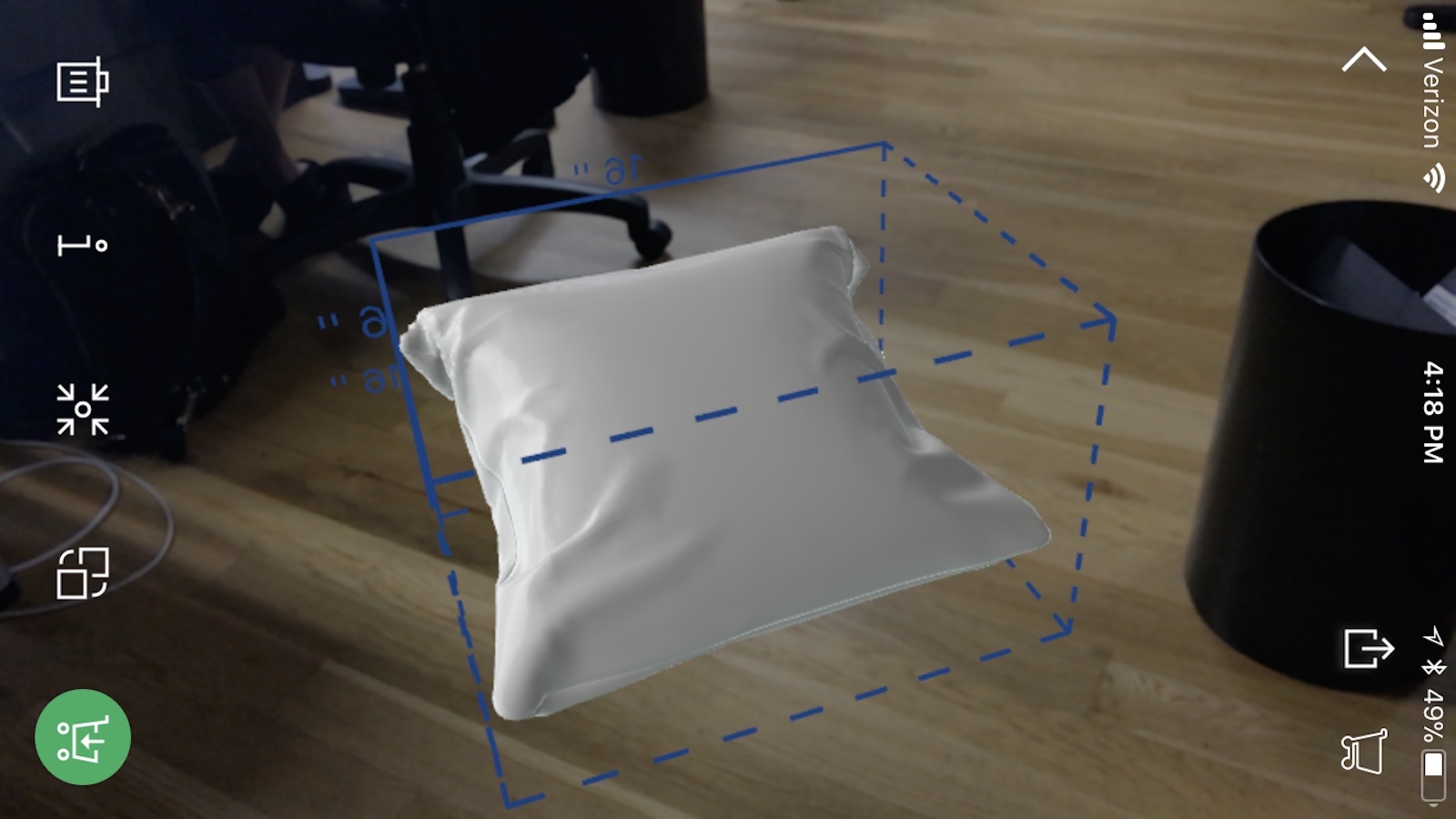 The updated Overstock app gives users eight different categories of 3-D products to choose from, including rugs, kids' furniture and decorative accessories. Users tap "View in My Room" under a product image to access their phone's camera. Like Ikea's app, it asks for the user to find a flat surface to scan. The item then appears enclosed in a cube that provides the product's measurements. Users can rotate and alter the size of a product, take a photo of it and add it to their shopping cart. Users can save a product to a list for later as well. Within the scene, the app also has a button to replicate the same item up to four times and a button that gives the product's price. With a 3.9 rating overall, the app hasn't gotten any new reviews about its AR features as of presstime.
https://digiday.com/?p=255318