'It's super wonky': Ahead of Black Friday, ad buyers and brands are having issues with Facebook's Ads Manager
November 18, 2019 • 6 min read
•
•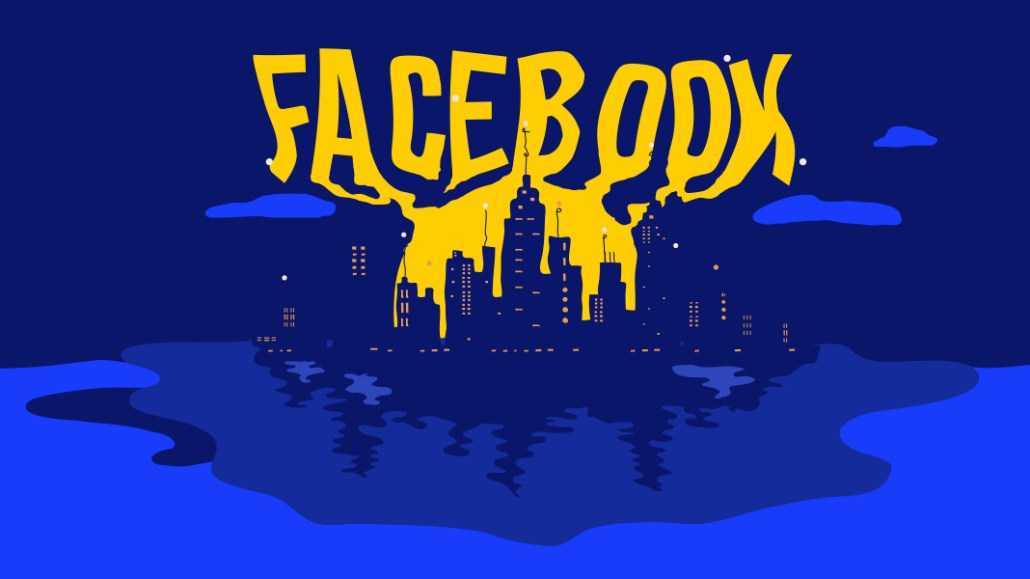 Ivy Liu
Ad buyers are frustrated (again) with Facebook Ads Manager. 
Reasons vary: Some buyers are encountering numerous error messages while setting up campaigns, delayed approval times for ads (especially for dynamic creative), as well as reporting inconsistencies. That's led to lower returns on ad spend, around 1.5X or below, for some of the buyers' clients, according to agency sources. While Facebook Ads Manager has had issues over the past year, it has ramped up over the last two to three months, according to buyers who say they are anxious yet hopeful that Black Friday and Cyber Monday will make up for it.
Buyers are unsure of the cause as Facebook hasn't sent out a communication to account for the issues or why they may have increased in frequency in recent months, according to agency sources. Facebook Ads Manager is notoriously unpredictable, as it has gotten worse before, but buyers say recent months have been more difficult than in the past. That's left buyers — especially those working for e-commerce and direct-to-consumer brands — to come up with their own theories as to why the platform seems to be more frequently glitchy or buggy. 
Facebook did not immediately respond to a request for comment. 
"The rough consensus is that people think Facebook is doing major updates to the platform," said Zach Stuck, founder and CEO of Homestead Studio, an agency that manages between $500,000 and $750,000 a month spent on Facebook Ads Manager for clients. "We just have to deal with it while they figure it out on their end. It truly feels like they are doing major updates to the ads platform and that's what's causing the majority of the errors we're running into." 
Gil David, a Facebook ads specialist for e-commerce clients in Ireland, has found that when comparing his clients' performance on Facebook Ads Manager year over year, there's a significant drop in performance, with one down 30% year over year. "They've had problems throughout the year, and there have been more outages on a regular basis," said David. "There's been a lot of change on the back end of Facebook Ads Manager, too, which could be part of what's going on." 
"As they make tweaks to their system, things break or slow down and you see weird things happen to your accounts," said Metric Digital CEO Kevin Simonson. "Facebook tools are inherently imperfect; they break. I have no data to back this up, but I have a lot of conversations, and it [seems like this is happening more now.]" 
One example of those "weird things" might be that the manual bid strategy set will stop working, said Simonson. "Say you have a manual bid strategy to stop spending money if the bid goes over $75. You'll go to bed, wake up and it'll have spent a shit ton of money, way over $75 dollars. You're like, wait, that's not what I told the machine to do. And we have to answer for that. We told the machine to do it. Is the answer that you never sleep and refresh your browser every 15 minutes? No." 
"What we're seeing is a constant amount of error messages, error messages for very simple things from just trying to duplicate out ad sets to adjust ad copy within ads. We're writing out ads, and things just get deleted," said Stuck. "It's super wonky." 
One of the biggest issues that buyers say has made Facebook Ads Manager harder to manage is the longer review times of ads getting approved. Buyers looking to run ads with dynamic creative, a newer option that Facebook added recently, said they have run into the longer wait times for that type of creative in particular. "Dynamic creative ads are taking a lot longer than normal to get approved, and I'm not sure why," said David. 
Other issues include delayed reporting and inconsistencies in the reporting from campaign level to ad set level, which can make it difficult for buyers who want to look at their accounts from a high level and optimize accounts for clients, said Stuck. Another problem, per Stuck, is that post IDs for ads aren't showing up as they normally would, which makes it more difficult to duplicate ads across multiple accounts and keep social proof on those ads as they are used with different campaigns. 
That these issues are happening ahead of Black Friday and Cyber Monday has buyers worried, especially since the platform was broken the Tuesday before Thanksgiving last year for nearly 16 hours. While buyers said they will continue to use the platform some are eyeing alternatives like Snapchat, Pinterest and TikTok, where they may boost spending to make up for the lack of performance from Facebook. 
For direct-to-consumer brands, focused almost entirely on Facebook and Instagram, it's a bigger problem.
"Everyone right now is talking about the same thing. We're all on group chats talking about what are the other really good and somewhat scalable sources of traffic we can buy," said investor Nik Sharma of DTC brands looking for alternatives. "It's difficult right now. Everyone has specific revenue numbers to hit so they have to find a solution regardless. People are expecting things to calm down after the fourth quarter." 
That said, some cite Black Friday and Cyber Monday for the issues they are seeing on the platform currently, especially the lower conversion rates as they don't believe people want to buy products right before major sales. That the holidays are happening later in the year than usual — Black Friday is at the end of November and Cyber Monday is in December — is causing issues with their clients' budgets as well. 
"This time of year is always rough because it's pre-Black Friday Cyber Monday, and people just purchase less from a behavior standpoint, knowing that they're going to purchase things pretty soon," said Simonson. "We look at year-over-year data, and it supports this every year, including last year to this year for brands that did well for the year and/or the fourth quarter." 
Still, some buyers said that with problems going on throughout the year, the answer can't just be the lull of people who are waiting to buy until the sales ramp up. And the effect isn't just on the Facebook platform but on Instagram as well, some of the buyers said, as the Facebook Ads Manager is where buyers run ads for both platforms. "Instagram isn't performing better," said David.
One buyer believes that the platform has hit a plateau and that the problems are simply the result of users leaving Facebook. "My hypothesis for why it's teetering out is that the users have left the platform and no one is addressing the elephant in the room," the buyer said. "That's why the ads suck. No one is there to see them. The users have left the platform."
https://digiday.com/?p=353032
October 3, 2023 • 2 min read
•
•
In episode four of the "Is This The Metaverse?" narrative podcast, Glossy international fashion reporter Zofia Zwiegliska spotlights the brand opportunity when it comes to fashion in the metaverse.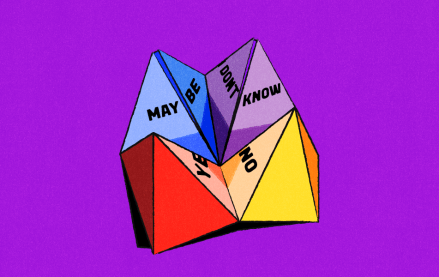 October 3, 2023 • 5 min read
•
•
Overall there's more due diligence from marketers when it comes to influencer marketing efforts now, according to marketers and agency execs, who say that there's been more rigor over the last year, and especially over the last six months.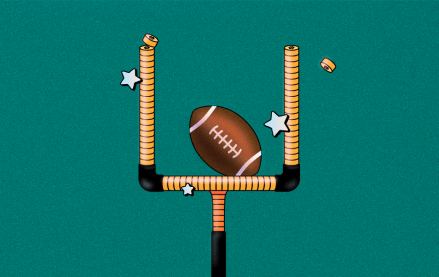 October 3, 2023 • 3 min read
•
•
The collaboration between the Los Angeles Rams and Snapchat goes back to 2020 as the Rams made became the first NFL team to conceive a Snapchat AR experience, affording fans the opportunity to virtually wear the team's recently unveiled uniform.