'It's been getting worse': Ad buyers find Facebook's ads manager breaks during busy Thanksgiving period
November 27, 2018 • 5 min read
•
•
Ad buyers panicked in the weeks leading up to Thanksgiving as one of their biggest vehicles for advertising, Facebook Ads Manager, was repeatedly down. At one point, it was down for nearly 16 hours, one buyer said. Facebook's status page for its ads manager was down. They were left with little official communication.
"Tuesday was really rough. It was intermittent for hours, and you couldn't publish anything. On Friday, reporting was erroring out, but at least you could make campaign edits," said Veronica Ripson, a digital marketing educator and consultant. "It feels like it's been getting worse the last couple months. I'm excited when I can actually set up a campaign, publish, and pull a report on it."
Digiday spoke to 10 ad buyers, the majority of whom manage millions of dollars on Facebook per month. To them, unanimously, Facebook's ad manager has gotten noticeably worse over the last year. Compounding the issue, several ad buyers complained that Facebook doesn't seem to care about the problems unless the buyer works within a holding company. The issue comes as every other major digital ad platform — Google, Amazon, Twitter, Snapchat, LinkedIn, Pinterest and Reddit — maintains reliability far better than Facebook, according to media buyers.
The general ad buyer gospel is that Facebook is notoriously unreliable, Google is all around great and Amazon is janky with its system but undeniably unstoppable for the return of investment.
"Google won the weekend for those of us that don't like hiccups," said Joe Leverone, a programmatic media buyer at Excelerate Digital.
Facebook was a far different story. The company's ads manager went down on Tuesday, leaving buyers blind to how their ads were performing, unable to edit those campaigns and also unable to build out campaigns for the upcoming sales period, which one buyer described as "one of the most important weeks of the year for online retail."
Despite the platform's inconsistency, Facebook told some buyers that its offices were "closed" for the holiday, which didn't go over well for ad buyers working on what's typically the busiest shopping day on the calendar.
David Herrmann, director of advertising at Social Outlier who manages anywhere from $1 million to $10 million on Facebook per month depending on the season, said his representatives at Facebook said his team could write an email with the word "urgent" in the subject line if they needed something. But he received "no response" over the weekend.
"It's frustrating when your entire ads manager crashes from Monday to Wednesday at noon and then, Wednesday at 3 p.m., you get an email from your agency rep saying they will be closed and enjoying the holiday with their family. Good luck this season," Herrmann said.
Dennis Hegstad, co-founder of retail technology LiveRecover, said he experienced most of the issues in the days prior to Black Friday, and they were resolved by that day.
"I'd imagine a ton of refund requests for ad credits. I would never expect Facebook to offer great support due to their history, but you'd think given stock price and recent scandals that they would try to focus on embracing their advertisers a bit more," Hegstad said.
Of course, not every Facebook sales representative was on holiday. The team at ROAS Media, which manages about $2.5 million per month on Facebook, said they had a few representatives help outside of their hours when the system was down. Indeed, Facebook is a global company that makes the majority of its revenue from North American users.
"Understandably, our clients who spend in upwards of $350,000 a month on the platform were afraid of the impact to upcoming sales, as we depend heavily on Facebook as a source of traffic. Our reps went above and beyond in working with us to keep our clients updated," said Rich Burns, founder and CEO of ROAS Media.
An ad buyer at one of the largest agencies said his team experienced no issues with their campaigns on Facebook during the holiday week.
"Facebook sucks a lot of the time especially if you're a small business advertiser. I'm very lucky to be managing a serious advertiser, so the support is actually legit because the ad dollar commit is very high for me. I'm a rare case, the exception, though," the buyer said.
Duane Brown, founder and head of strategy at Vancouver-based agency Take Some Risk, said compared to the headaches he experienced with Facebook's ad manager earlier this month, the holiday weekend was "pain-free."
"I could go in and make changes to accounts as we saw performance stream in. The only issue, which is normal across platforms, you are going to see a delay in data report since the systems are pressed to their max. It takes longer to see your data move Google Analytics to Google Ads, for example," Brown said.
While buyers like Herrmann scrutinized the lack of service they received from Facebook, Snapchat was a surprise win. Herrmann said on an ad spend of $10,000 for a jewelry company he had 80 percent rate of swipe-ups, 20 percent views. Still, the majority of ad dollars is tied to Facebook.
"This week Facebook's trust was put to the test, but on the flip side, we're still talking about the platform that's delivering million-dollar-plus sales months for these clients," one buyer said.
https://digiday.com/?p=313240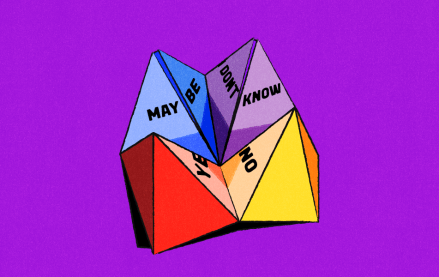 October 3, 2023 • 5 min read
•
•
Overall there's more due diligence from marketers when it comes to influencer marketing efforts now, according to marketers and agency execs, who say that there's been more rigor over the last year, and especially over the last six months.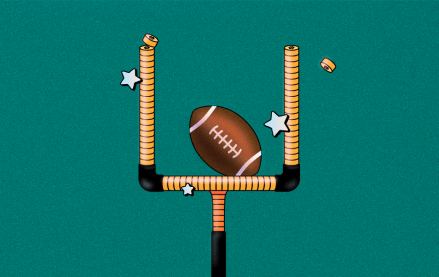 October 3, 2023 • 3 min read
•
•
The collaboration between the Los Angeles Rams and Snapchat goes back to 2020 as the Rams made became the first NFL team to conceive a Snapchat AR experience, affording fans the opportunity to virtually wear the team's recently unveiled uniform.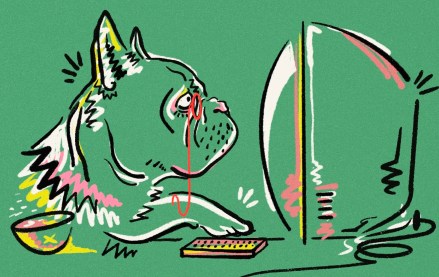 October 2, 2023 • 7 min read
•
•
When it comes to agencies, both of Meta's older sibling social media platforms may be past their primes.