Stoli is now spending up to 80% of its social ad budget on Instagram
May 6, 2019 • 3 min read
•
•
Stoli is all in on Instagram. The 80-plus-year-old vodka brand has doubled its social spending for 2019, with social now accounting for 20% of its media spending, and it has allocated more of those dollars for Instagram rather than Facebook.
"Historically, we definitely spent more on Facebook," said Lauren Longenecker, Stoli's senior brand manager. "We have shifted that to Instagram mainly because the type of content we're creating is very visual. There's a lot of video, and that, for us, tends to perform better on Instagram than it does on Facebook."
In past years, Stoli would allocate 60-70% of its social dollars to Facebook and 30-40% to Instagram. This year, Stoli is allocating 70-80% of its social dollars to Instagram. Stoli declined to share specific numbers. In 2018, the alcohol brand spent $2.1 million in media, per Kantar Media data.
Initially, Stoli shied away from Instagram and kept its dollars with Facebook because the analytics available on the Facebook platform gave the brand more insights into the performance. Now, Instagram has more analytics and performance tracking tools, which has helped Stoli make the switch.
"Last year, we were really testing and doing different splits on Facebook and Instagram," said Longenecker. "We were doing the auto-optimize [option], where Facebook will auto shift it toward Facebook or Instagram depending on how it's performing. Really, last year was more of a testing year, and this year was really where we decided to focus much more heavily on Instagram."
Longenecker said its too early to tell how this strategy is doing for Stoli other than that they've seen positive results so far.
Switching to focus on Instagram makes sense for brands looking to target younger demographics, according to industry analysts. Stoli is looking to target 21- to 29-year-olds. Instagram also has a better brand perception at the moment, as Facebook is dealing with negative stories around data breaches, privacy and politics, said one media agency source.
Moving to from Facebook to Instagram could help Stoli avoid an oversaturated marketplace, as more brands have realized that Facebook is crowded with traditional ads, said Matoaka Winters, director of growth and innovation at brand consultancy Landor. "Instagram is where you see more organic, user-friendly content coming to life," said Winters.
Last November, Digiday research found that media buyers were more bullish on Instagram, with 79% of those surveyed saying they would increase their spending on the platform in 2019.
Stoli is no longer spending media dollars in consumer print publications, and, so far this year, it has no plans for TV. The brand is focused on social, digital, out-of-home and experiential marketing. Last year, Stoli spent around 5% of its marketing dollars on experiential. This year, that will jump to 10%.
"These days when there's so many ways to advertise and reach a consumer, it's really in one ear and out there other," said Longenecker. "We really looked at how can we create engaging experiences where they will remember the brand."
That experiential gives the brand another opportunity to create content for social channels, as the two go hand-in-hand, has helped make it a more attractive area for the brand, said Longenecker.
OOH, meanwhile, has remained the same, but the brand has moved away from traditional billboards to murals. By working with artists on murals for OOH, the company is able to generate more content for social channels, either for the brand's channel or through partnerships with the artist's channels.
The brand isn't working with Snapchat, Reddit or TikTok. For Snapchat in particular, the brand has been apprehensive, given previous brand issues that companies like Diageo have faced on Snapchat, as users have been able to pretend to be 21-years-old when they are underage.
"Everything we're doing, we're trying to focus on the consumer," said Longenecker. "It comes back to who are we targeting, where are they, where are they spending their time, how are they spending their time and how can we ensure that we're reaching them."
https://digiday.com/?p=332936
September 28, 2023 • 4 min read
•
•
Some content creators are using generative AI tools to spark new levels of creativity and innovation and are sharing their experiences online in how they're using these tools to streamline their workflows and boost productivity.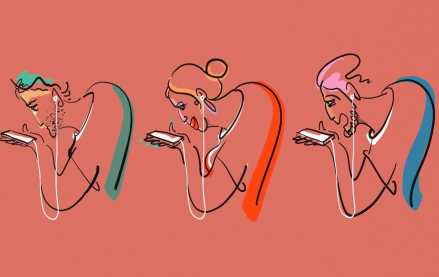 September 28, 2023 • 6 min read
•
•
In this edition of the weekly Digiday+ Research Briefing, we share focal points from Digiday's recently released reports on marketers' evolving social media tactics, including how they're using Facebook less and diving into YouTube Shorts more.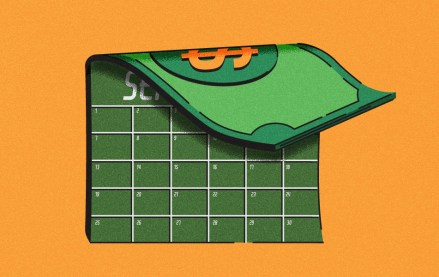 September 28, 2023 • 4 min read
•
•
In 2023, some brands' executive boardrooms are still insulated from the chill of crypto winter, for better or worse. But the rising pressure of crypto skepticism has made it more urgent than ever for companies to figure out how to use blockchain technology to support their core offerings and customer base rather than simply dropping branded NFTs and hoping for the best.