Digiday Research: Ad buyers plan to buy more from Instagram and Amazon
November 19, 2018 • 3 min read
This research is based on unique data collected from our proprietary audience of publisher, agency, brand and tech insiders. It's available to Digiday+ members. More from the series →
2019 is poised to be a fortuitous year for Amazon and Instagram according to a survey of media buyers by Digiday. In a November 2018 survey of 469 media buyers from Digiday+'s propriety research panel of media and advertising executives, 79 percent say they plan to increase their spending on Instagram in 2019 and 73 percent expect the same for Amazon.
"On the reporting, that was a more a consideration last year than this year," said Jeremy Hull, senior vice president of innovation at iProspect. "Let me be clear, I'm not saying Amazon reporting is great now, it still has a long way to go. Where I would say that was a blocker last year, I don't classify that as a blocker for investment this year."
Hull added that in 2018, iProspect more than doubled its spending on Amazon in 2018 and plans to increase spending again in 2019.
Two platforms that media buyers appear to be less enthusiastic about are Snapchat and Twitter. Thirty percent of media buyer plan to lower their spend on Twitter in 2019 while only 19 expect an increase. The numbers are even worse for Snapchat where 37 percent of media buyers forecast lower spending compared to 19 percent that will improve spending.
Instagram, particularly the Stories unit, has become an easy add-on for media buyers planning Facebook campaigns. That has made it easy for media buyers to increase their spending.
"The other thing is that we're seeing is performance," said Brittany Richter, vice president head of social media at iProspect. "It's highly mobile, there's lots of time spent there, and we're able to just add it into Facebook campaigns and see really strong performance from specific placements, there's no reason not to continue to include it."
Facebook's been raked over the coals plenty over its response to several crises, including the Russian meddling in the last U.S. presidential election. Some advertisers have even taken to their soap boxes to decry Facebook. But don't expect that to stop the money from flowing to Facebook.
"For very social clients, Facebook isn't going to decrease," said Ed Camargo, vice president of PMX Agency. "People are starting to realize you can do the entire funnel from introducing creatives on Instagram to using Facebook to close the deal with direct response ads. The algorithm has made it very easy for marketers to operate in that way."
The news isn't all bad for Snapchat. Richter said, "we're seeing spend on Snapchat relatively stabilize, we're not seeing a ton of growth or decline. Clients who are early adopters and found success on Snapchat are continuing to spend there, at least for now."
Snapchat recently opened itself up to third-party measurement though that hasn't been enough to convince advertisers. However advertisers are happy to take of advantage of Snapchat's low prices. That could be because media buyers don't need to spend as much as they used to succeed on the platform. Previously six-figure ad units can now be had for far less.
"Snapchat isn't as competitive as some of the other platforms in terms of pricing," Camargo said. "Right now it's cheap to be there."
Twitter might not need to worry about advertisers pulling away spending either. Twitter recently beat Wall Street expectations in the third quarter for its ad revenue and marketers have come to utilize Twitter as a place to launch new events and campaigns, like how Apple covered Twitter to highlight the release of its iPhone XS launch.
"I don't want to call it a revitalization because that's more dramatic than its been but it's almost like anyone who had kind of abandoned the platform as an advertising option is starting to reconsider it," said Richter. "I think that Twitter is becoming more realistic about what they can offer and what their differentiators are. They trying to have new products launch on Twitter and then spread elsewhere."
https://digiday.com/?p=312495
September 27, 2023 • 10 min read
Digiday+ Research assesses how brands and influencers are using Shorts to reach new audiences and what types of Shorts videos create the most buzz for marketers.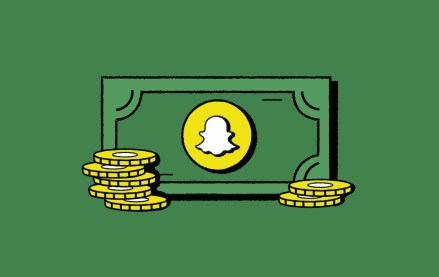 September 27, 2023 • 4 min read
Yesterday, Snapchat marked its return to in-person agency roadshows, sending company representatives to Horizon Media's Manhattan office to showcase a Snap-designed video game intended to capture the essence of what it's like to work at an agency — and how Snapchat can be part of the process.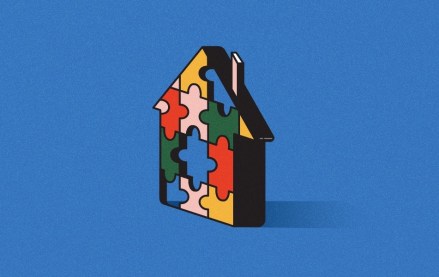 September 27, 2023 • 5 min read
As in-housing settles in as a mainstay, some marketers push for complete control.