State of social platform use in Germany in 5 charts
May 31, 2017 • 4 min read
•
•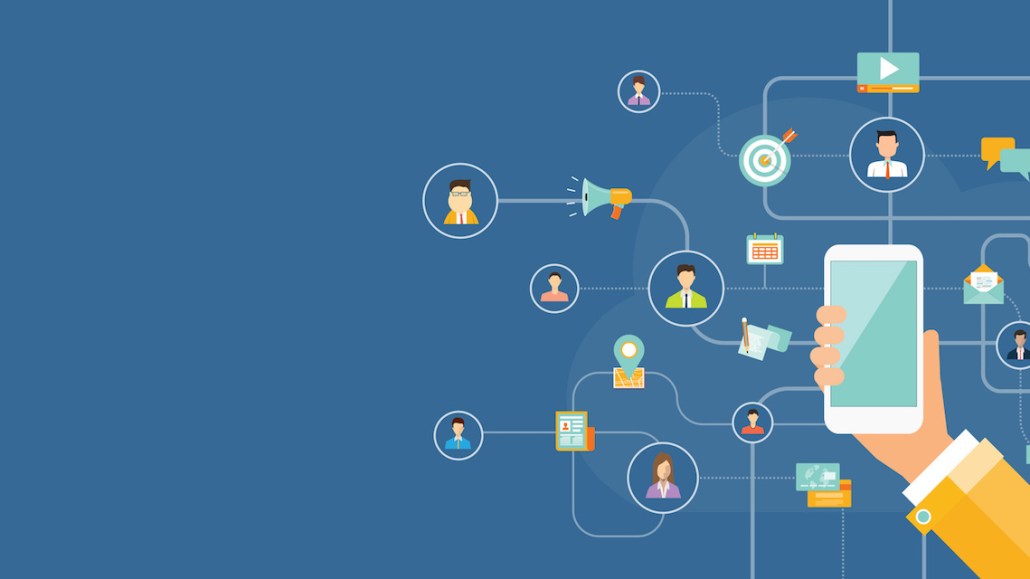 fotolia
Germany has had a more reserved relationship with social media than other countries like the U.S. and U.K. That's largely because the deep-rooted mistrust around data privacy from the Stasi era remains, which has bred a reluctance to fully embrace social networks. But that's changing. The millennial generation has an affinity for social networks, which is why platforms like Instagram are booming in Germany.
There's still a ways to go, though. Over 85 percent of all adult Germans are online, but only half of those are on social — far fewer than other European countries, according to a recent study from German public television companies ARD and ZDF.
Here's a look at social network usage patterns, based on multiple data sources:
Facebook reigns supreme
Facebook is by far the most used social network in Germany with 28 million users, according to the platform. Some have said Facebook's overall growth has started diminishing, though, as younger users have flocked to its other apps, WhatsApp and Instagram. Instagram has 9 million active users, according to the company. Instagram also released a load of business tools last year for brands, which has helped aid its growth among marketers. 
Agencies love Instagram
Facebook-owned Instagram will be Snapchat's toughest rival, having launched in Germany earlier and already a favorite among agencies. Instagram is strong in the 14- to 29-year-old bracket but isn't used much by older demographics. Usage of the platform is lagging behind awareness of it. Thirty-five percent of its 14- to 29-year-old users are active on Instagram, while awareness of it is at 56 percent within the same age group, according to research agency Forsa.
Snapchat lenses and stories are liked
It's early for Snapchat in Germany, and the platform doesn't separate German users officially yet, though some research firms put its usage numbers in the country at around 900,000 in 2016. Women make up 70 percent of the platform's users, according to eMarketer data. Predictably, Snapchat Germany users are mostly in the 14- to 19-year-old age group, with 66 percent of users within that bracket, while 29 percent are between 20 and 29 years old, according to eMarketer. A smaller number of users — 2.5 percent — are over 30 years old, and the same percentage applies to those younger than 14 years old.
Snapchat features are getting more popular, though, particularly lenses and stories, according to a study by the University of Applied Sciences in Düsseldorf. A total 2,165 people were interviewed in January, 1,610 of whom use Snapchat.
Twitter has always struggled
Twitter has never gotten great traction in Germany. "It just didn't catch on," said Irene Waltz, social media specialist at research firm Marketing Helfer. That's not to say it isn't used. Twitter is a useful tool for journalists, who use it a lot, as do football clubs. But it hasn't been a tool for politicians' campaigns, unlike in the U.S. and in the U.K., where it has played a major role, she added.
Twitter's former 140-character limit was a barrier for some. But its failure to communicate German user figures early enough with agencies also hurt its growth. Twitter didn't perform well for brands that launched accounts, either, according to Max Embert, social media specialist at Publicis Pixelpark. "Then, Instagram rose, and the focus shifted from the low engagement on Twitter to the highly engaging visual photo community," he said. "Twitter didn't understand the German market and was then overtaken by Instagram."
Meanwhile, YouTube continues to perform well, commanding the highest media budgets along with Facebook. "YouTube is often separated from social media budgets and counted toward online video budgets or display advertising. So the most spend will be on Facebook and YouTube, with Instagram next," added Embert.
LinkedIn is catching up fast to Xing
Homegrown site Xing.com has been the most popular professional network in Germany, with 10.5 million total users there and in German-speaking nations Switzerland and Austria. But LinkedIn has steadily gained ground, now claiming 9 million users across Germany, Austria and Switzerland. Agencies attribute that to people who have previously lived abroad in countries where LinkedIn is the dominant network bumping up the average. New features and tools have also helped. "Xing is very powerful still here," said Simon Usifo, managing director of account management at Ogilvy & Mather Germany. "LinkedIn has typically been used by people who have studied abroad. Most on Xing haven't needed to go beyond that."
https://digiday.com/?p=238840
December 8, 2023 • 3 min read
For Atlas Creative, expanding into Roblox is not solely a play to scale up. The company believes there are concrete benefits that will come with having a hand in multiple metaverse platforms.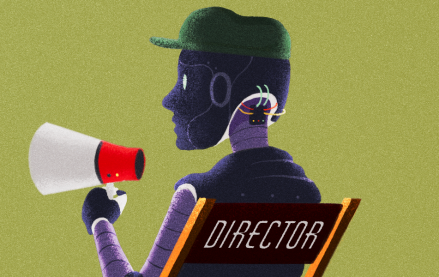 December 8, 2023 • 5 min read
Since ChatGPT became a breakout hit, the names of numerous AI companies and products have entered the cultural vernacular.
December 8, 2023 • 4 min read
Even as linear TV ad spend declines, 23andMe is reinvesting in the channel to boost brand awareness.