"Influencer" marketing — essentially hiring people with large social media followings to tout a given brand — remains top of mind for marketers, in spite of significant questions about its effectiveness.
Research from several firms shows that a majority of companies have developed influencer-marketing strategies this year, and influencer marketing is poised to grow in 2017. In response to advertisers' demand, a cottage industry of technology platforms has also popped up to measure engagement and effectiveness of having popular internet creators flog your wares.
And yet, in spite of all  the hype, 2016 has been a light year for new funding in the space.
Here are five charts that summarize the current state of influencer marketing in the U.S.
Most marketers have adopted influencer marketing
Currently, 66 percent of more than 200 marketers surveyed by user-generated content marketing firm Chute have an influencer-marketing strategy in place. The top goal, based on 80 percent of the respondents, is to reach a new audience, while 70 percent look to reach a niche audience.
"Influencers often have key industries or topics they stick to like parenting or travel, so working with them allows marketers to reach people who are also interested in those niche topics," said Monica Watson, senior manager of content for Chute. "For example, we've seen that luxury automotive brands are huge among people who are interested in fashion on Instagram."

Other motives for brands to work with influencers include minimize social platforms' constantly changing algorithms and generate early buzz around a new product.
Another batch of research from influencer marketing firm Linqia shows that the 170 marketers it surveyed typically spend between $25,000 to $50,000 per influencer-marketing campaign this year. The number is likely to double to $50,000 to $100,000 per program in 2017, as 48 percent plan to increase their influencer-marketing budgets next year.
Instagram is the No. 1 influencer-marketing platform
While each brand has its own focused platforms, Instagram is typically the go-to platform when companies work with influencers, followed by Twitter, Facebook and YouTube, according to Chute.
This popularity is due to the fact that Instagram has a large user base and is more brand-friendly than, say, Snapchat, as Instagram provides more metrics to let marketers determine return on investment, explained Watson.
"And you really can't build an audience on Snapchat in the same way you can on other platforms," she added. "There's no real way to discover creators to follow, so often the big influencers on Snapchat are ones that have big followings on other platforms like Instagram or YouTube."
Most marketers don't measure influencer marketing by direct sales
When it comes to metrics, more than 70 percent of marketers measure the success of influencer partnerships based on engagement (likes and comments on Instagram, the number of screenshots on Snapchat) and reach or views, rather than direct sales, according to stats from Chute.

Of course, this doesn't mean that direct sales are not important to marketers. But unless the consumer goes out of their way to use an influencer's affiliate code or link, sales would be too difficult to track, explained Watson.
"Plus, many brands see influencer marketing as part of a longer game," she said. "If you're a luxury or travel brand, often those partnerships are more for awareness and building brand love."
Marketers have tested various compensation models
There's no industry standard in terms of how influencers should get compensated. Linqia found that of the 170 marketers it surveyed, 57 percent pay social starts on a per post or video basis, while more than 40 percent have tested cost per engagement and cost per click, respectively. Less than 40 percent compensate social stars through free products or services.
In comparison, among the 123 social stars Chute surveyed, 49 percent get paid monetarily while 47 percent are compensated by free products and services.
Despite the hype, funding for influencer-marketing tech is light this year
Although influencer marketing is hot, 2016 is not a great year for vendor funding in the space. Only two vendors – TapInfluence and Influential – publicly disclosed that they received new funding this year, according to research firm Lighthouse 3.
Influencer marketing is, after all, essentially relationship based, and it doesn't require sophisticated technology like programmatic, so it could be a hard sell for VCs.  Mia Dand, CEO for Lighthouse 3, also thinks that VC funding has been thinner overall this year compared to last year and influencer tech space is "an unstructured mess" right now.
"It is hard to separate the hype from the reality, which makes it harder for VCs to find solid funding opportunities," said Dand.
https://digiday.com/?p=212459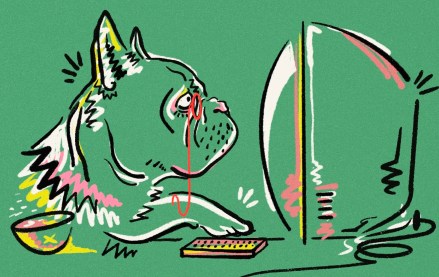 October 2, 2023 • 7 min read
•
•
When it comes to agencies, both of Meta's older sibling social media platforms may be past their primes.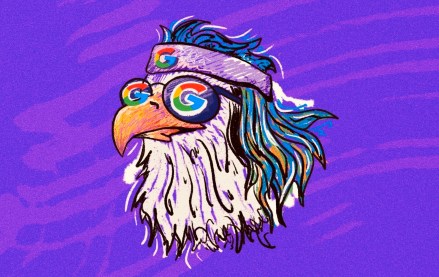 October 2, 2023 • 3 min read
•
•
The legal battle sees Apple and Google et al attempt to conceal their inner workings, developments that mirror the experience of their media customers.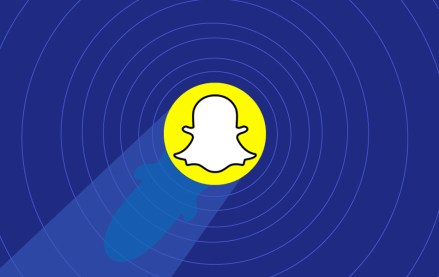 September 29, 2023 • 3 min read
•
•
"We are not diminishing the importance of AR," he said. "In fact, we are strategically reallocating resources to strengthen our endeavors in AR advertising and to elevate the fundamental AR experiences provided to Snapchat users."