'Stability, not flexibility': Making sense of 2022's ad spending narrative
February 10, 2022 • 6 min read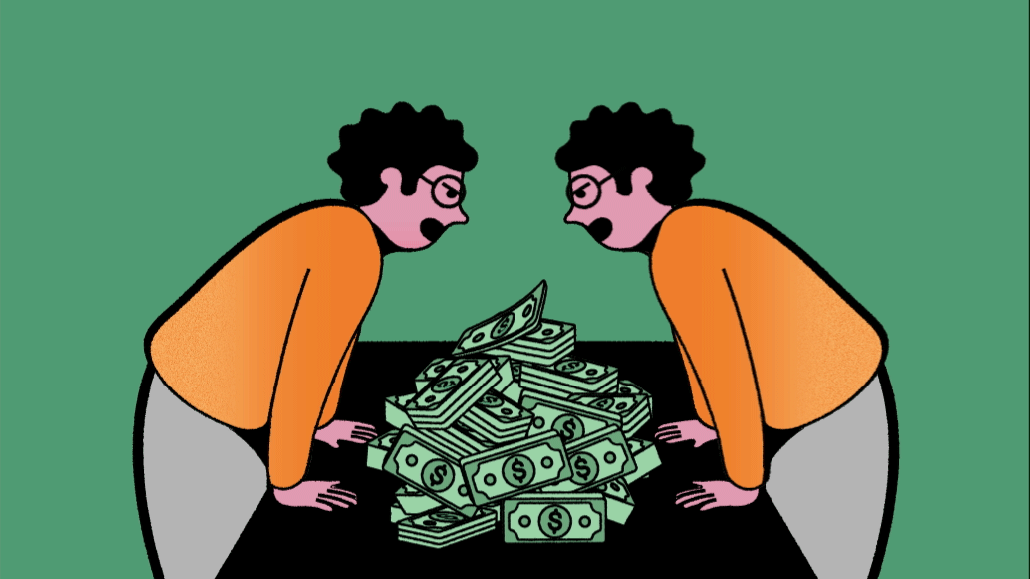 Ivy Liu
If the digital ad market is at a moment of existential peril, as many of its observers seem to be warning, it's a good time to pause for breath. Unfortunately, it's also a moment when several misconceptions are clouding marketers' thinking about privacy, macroeconomic pitfalls, walled gardens and how they intersect.
Perhaps the most widespread of these misconceptions is that slower growth of ad spending online is a bad thing. So bad, in fact, that Meta's (previously Facebook) market value dipped by $230 billion in one day after it warned of a slowdown in ad dollars flowing into the platform throughout the year.
But that rationale doesn't necessarily hold — and hasn't over the earnings season. Of course, advertisers were going to stop spending as much as they have on online media. After nearly two years of literally unprecedented growth, it was bound to plateau — especially during the first half of the year when it was always going to be artificially lower due to well-understood tough comparisons. That's not really a slowdown — especially when spending in those areas was already growing at a clip pre-pandemic.
Take Google's latest results, for example. Yes, its ads revenue slowed in the fourth quarter compared to the same period the year prior, but it's a warped view of what's actually going on. It disregards the relative pace of growth versus pre-pandemic levels.
On this basis, comparing Google's ad revenue in the fourth quarter last year, with the same quarter in 2019 shows growth averaged 27.1% each year over the past two. This represents the fastest pace of two-year growth since 2011 when the comparable figures included the global financial crisis and when the company's advertising business was a sixth of its present size.
This is to say that whatever a slowdown really is, it's not happening in digital advertising anytime soon.
A second misconception, related to the first, is that Facebook is dying. It's a theory that's been making the rounds for a while but brought into sharp focus by its aforementioned grim 2022 forecast. The idea being that Facebook is terminally caught between a rock (stuttering user growth amidst intensifying competition) and a hard place (privacy changes).
Not quite. Sure, those problems are real, (and costly) but they're not existential. Time and again Facebook has shown that it's not the data advertisers ultimately value it for, it's the promise of cheap reach. Otherwise, recurring instances of fake users and blunt measurement would have done more to slow spending on the platform over the years. Granted, it's brand advertisers that tend to adhere to this view, but performance advertisers have had to adjust their own expectations too since Apple's privacy change kicked in.
"Large app advertisers have been able to fare OK with the change because they can easily get over the 100 install a day requirement for accurate data from the SKAN network," said Playbook Media's Bryan Karas. "However it is still next to impossible to get accurate downstream data to understand the LTV of the installs driven."
This is fine for simple subscription apps, but terrible for those built on the back of that granular tracking. Gaming app advertisers in particular are at the sharp end of this shift. In fact, many are already moving money away from Facebook to other channels with lower cost per install and more apparent positive ROI, said Karas.
Bad as this sounds for Facebook, Karas' take casts Apple's chokehold on it in a different light. Of course, it's a big hit to Facebook — particularly its in-app business — but only to a point. And that point is well before the $10 billion loss Meta's management have said Apple's data block will cost them.
"That full year number is probably more like a 5% drag for the year and not the 9% as forecasted by Facebook," said GroupM's global president of business intelligence Brian Wieser.
It's a conservative estimate, he continued. Not least as it ignores that most advertisers tend to budget for Facebook independent of the data that is available to Facebook. "That is unless it turns out that half of all Facebook's revenue was coming from app installs," Wieser said.
The furor over Facebook's outlook speaks to a widely-held viewpoint: the ad industry is moving out of a pandemic-powered period of growth and into one of financial flux, where issues like inflation and bottlenecks in the supply chain make it harder for advertisers to drive demand if products are either too expensive or not available. Budgets presumably get cut as a result.
This is a third misconception. While there will always be those performance advertisers who would cut spending if they couldn't drive some immediate return from their advertising, there are many others that would not. After all, advertising tends to be more a demand-driven business, than a supply-driven one.
"We told you back in October that supply shortages may affect some industry verticals in Q4, and we were right, it did materialize, but it was softer than anticipated because we were able to help clients redirect spend towards existing inventories and brand building," Publicis' chief financial officer Michel-Alain Proch told analysts on its earnings call earlier this month. "So now when we look at 2022, we see these supply chain issues lingering in the first semester, but overall progressively being resolved. We see that we are on the right path to resolution."
If anything, macroeconomic issues really impact where media dollars go, not how much is spent. That could mean good news for some businesses and bad news for others. It all depends on where those businesses sit in the ecosystem.
"Some brands may have spread themselves too thinly during the pandemic and have subsequently been investing in too many media channels that they're not getting either enough traction or cut through from," said Jonathan Manning, client investment director at Starcom. 
Simply put, media plans have been in a constant state of flux for those businesses still advertising. Not only were they having to react to the spread of new variants and subsequent lockdowns, there was the knock-on effect those developments had on ad prices as the amount of time people spent at home deflated or inflated shifted demand accordingly. To keep pace with these changes, many advertisers focused on media channels that gave them flexibility over stability.
A fourth misconception is advertisers will continue to do just that. Clearly, there will still be a need for flexibility on media plans — especially given how difficult it is to get a long-term read on anything now. That said, things are starting to settle.
"When the pandemic started in 2020 the buzzword was flexibility, whereas now it's about stability," said Mark Gallagher, md of performance insights at Omnicom Media Group. "A lot of that is to do with the fact that there's been so much demand over the last year. Still, the advertisers that are holding off from making any long-term plans whatsoever could be the ones who ultimately miss out on the quality of inventory they'll want to deliver their campaigns."
Where possible advertisers are starting to take a longer-term view. In some markets they're even going so far as to start to negotiate longer-term prices with media owners more than a year out, said Gallagher. More often than negotiations like this will focus on TV. The real-time auction environments that advertisers buy so much online media from aren't really suited for those longer-term deals. Even so, there will be inventory in digital that marketers may want to secure upfront for the long term.
https://digiday.com/?p=439035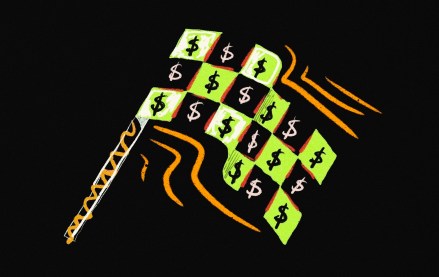 September 26, 2023 • 3 min read
With three Grand Prix races in the U.S. this year – Miami this past May, Austin in October and Las Vegas in November – the interest from U.S. marketers in Formula One has increased this year, according to agency executives, who say they expect that growth to continue next year.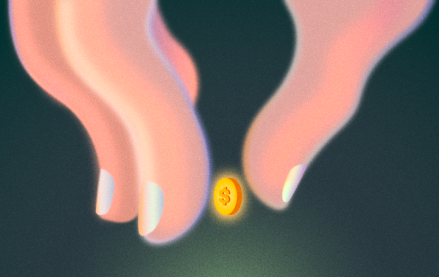 September 26, 2023 • 6 min read
A Digiday+ Research survey found that brands and retailers report using Facebook less over the last few years, all while the platform's value to their revenues and brands has increased.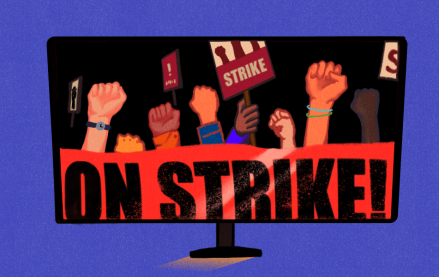 September 26, 2023 • 5 min read
The timeline for a return to business as usual – whatever that may mean now – is yet to be determined.