How Square is taking on Shopify pitching its e-commerce platform to sellers
March 27, 2019 • 4 min read
•
•
Square is moving beyond payments, with hopes of becoming a full e-commerce toolkit for merchants.
Last week, the company relaunched the Square Online Store. Previously, a one-page e-commerce store platform with limited functionality, Square built out the Online Store to help retailers manage all of their operations, integrated with Square's checkout system. It connects easily for sellers already using Square as a checkout method by putting functions like payments, online-to-offline inventory management, fulfillment and order pickup in one place. The platform also offers marketing and social selling through an Instagram integration.
Moving into online retail is a natural move for Square, which currently has more than 2 million merchants on its payments platform, but it isn't quite going head to head with Shopify. Shopify, which has become a primary e-commerce platform, particularly for DTC brands, forecasted $1.1 billion in revenue in 2018. Square, which brought in $3.3 billion in revenue last year, wants to strengthen its relationships with sellers that are already on its payments system by equipping them with the ability to manage digital-to-offline interactions with customers. By integrating payments with inventory planning, delivery and other online-to-offline integrations, Square is looking to become a more encompassing e-commerce and retail solution for its partners.
Square's pitch to brands includes an affordable entry price point (pricing starts with a free tier, along with three paid plans ranging from $12 to $72 per month) coupled with a turnkey solution for brands that want to build an online store. For merchants beginning to grow their e-commerce stores, it's a solution that's positioned as simpler and cheaper than alternatives like Shopify, for example, which has paid plans that range anywhere from $29 per month to more than $2,000 per month for specialized plans serving larger brands. Square continues to add new features for merchants: On Tuesday, it rolled out an invoices app, a self-service feature for merchants to create, manage, and send invoices from anywhere.
As more enablement platforms are helping direct-to-consumer brands scale, Square is seeing an opportunity.
"We're looking to tap into the power of Square's ecosystem, that everything is built in out of the box," said David Rusenko, Square's head of e-commerce. "That's different from a lot of other platforms that require you to integrate a lot of apps, and the cost can go up pretty dramatically once you start doing that."
Square would not comment on how many merchants currently use its e-commerce platform. But it adds that along with a system that's easy to plug into, the company has added some partner integrations. Some examples include PayPal for payments, Instagram and the ability to create gift cards. Rusenko said the platform integrations were added in response to customer feedback; for instance, PayPal is a feature added in response to customers who asked for it. Rusenko said Square is open to more integrations, but decisions will be made based on customer response. As shown through its PayPal integration, it's willing to include payments systems that compete with its own products to drive a more robust e-commerce platform.
Square's online store was built as a result of the company's $365 million acquisition of website builder Weebly last year. At the time, Square said it was using Weebly's tools to create "one cohesive solution" for businesses looking to build both online and offline presences. Weebly was part of the 10-year-old company's effort to grow its retail and e-commerce ecosystem, alongside other recent acquisitions, including corporate catering startup Zesty last year and food-delivery service Caviar in 2014. Square enters a field with well-heeled competitors among the likes of Shopify, BigCommerce and Adobe-owned Magento.
By adding an e-commerce layer to payments, Square can grow its relationships with existing merchants on its payments and onboard new merchants looking for an easy-to-onboard, affordable e-commerce solution. It's a tool that has obvious appeal to emerging or small-scale brands, but Rusenko said it's not expressly geared toward them.
But with a large group of small and medium-sized businesses using its payments platform, the e-commerce functionality is a big advantage.
"I see the logic — there are two sides of the small-business coin," said eMarketer e-commerce and retail analyst Andrew Lipsman. "This is being positioned in terms of solving for omnichannel needs — my sense is that among the core customer base of merchants, there's not a lot of overlap with Shopify today."
The challenge for Square, he said, is to grow adoption. But despite the crowded field of e-commerce solutions, Square still sees room for growth.
"It's still a growing market for DTC companies," said James Lanyon, vp of strategy and innovation at digital agency T3. "The view is that we can compete in it — it's good for small businesses to have choices."
https://digiday.com/?p=327340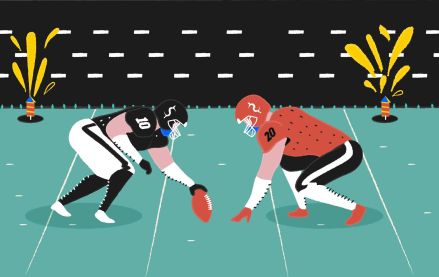 December 6, 2023 • 4 min read
In response to this challenge, the NFL's Detroit Lions have adopted a proactive strategy, introducing an extra channel for their local NFL broadcast. The objective is to broaden advertising opportunities, leverage direct-to-consumer distribution, and establish stronger connections with local fans, with the ultimate goal of increasing preseason viewership.
December 6, 2023 • 4 min read
It's been over a decade since the most recent entry in the wildly popular "Grand Theft Auto" series came out in September 2013, meaning anticipation for "GTA 6" has been building for years. Rockstar titled yesterday's trailer as "Trailer 1," making it clear that the company is poised to launch a massive marketing campaign in the lead-up to the game's 2025 release.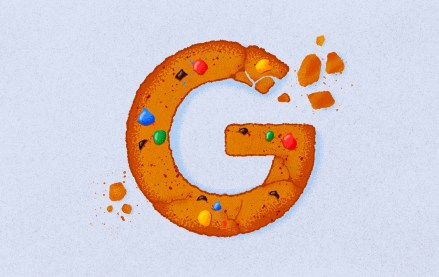 December 6, 2023 • 4 min read
A healthcare client that decided to scrap all conversion tags and cookies within weeks provides a case study for what will likely be a common experience in a year's time.