Spotify plans to add interest-based targeting to its self-serve platform
February 1, 2019 • 5 min read
•
•
In a quest for more ad dollars, Spotify has been improving its self-serve platform in an effort to grow its ad business, which still lags behind the money the company makes from subscription revenue. Ad buyers, meanwhile, remain mixed on Spotify's ability to drive performance and conversions from audio ads, but remain intrigued by the platform, especially as another key audio ad channel — podcasts — grows on Spotify.
Spotify's global head of partner solutions, Danielle Lee, said the company plans to add more demographic and interest-based targeting and other audience features to its self-serve Ad Studio in 2019. Lee said the company's first-party segments on self-serve have been pretty limited to basics like age and gender, but now they're looking to introduce categories like "fitness enthusiasts" and "mom" based on listening habits.
Spotify also is creating an audience upload feature that allows select advertisers to match their known customers with the platform's audience. Lee declined to share specifics on what identifiers they will introduce.
The focus on growing its ad business comes as most of Spotify's revenue is still tied to the ad-free, subscription product — even though the majority of its monthly active users do not pay for the service. In its 2018 third-quarter earnings report, Spotify said about 10.5 percent of revenue is from ads and 57.1 percent of monthly active users are ad-supported (and many use ad blockers). Those numbers haven't fluctuated significantly from Spotify's 2017 data.
"Our goal is to grow all of our channels. The beauty we see through audio, specifically, is the opportunity to reach consumers in screen-less moments, [which is] is just growing with the proliferation of connected cars, connected speakers, gaming consoles. We see an opportunity for brands being relevant in those moments, adding value in those experiences as opposed to interrupting them," Lee said.
Advertisers have mixed feelings about audio ads and Spotify. One direct-response advertiser said he doesn't like audio ads because of the interruptive nature, though he noted podcasts can be an exception. Men's health startup Ro has invested in digital ads, TV and out-of-home but hasn't focused on audio ads due to lack of efficiency.
"While I haven't run ads on Spotify in a few years, it's always been a struggle to find sustainable, efficient growth from internet radio. Part of that comes with the territory when running ads on the free version of a product that also has a paid version with a more premium audience," said Rob Schutz, Ro cofounder and CRO.
But other brands have paid for Spotify's audio ads, video ads and branded playlists. Spotify said "thousands" of advertisers have used its self-serve product Ad Studio since it launched in September 2017. Spotify revealed in its 2018 second-quarter earnings report that more than 20 percent of the total ad-supported revenue is from Ad Studio and its programmatic products. Ad Studio is available in the U.S., UK, Canada and Australia, and has a $250 minimum spend. Spotify also adopted Nielsen Brand Effect last year to improve its third-party verification.
Entertainment companies go "hand in hand" with audio ads, said Jenny Lang, svp, managing partner of integrated investment at UM Worldwide. Her agency also sees interest from retailers and small direct-response companies. As a large agency, UM either works directly with Spotify or buys programmatically. The self-serve platform is geared toward small businesses that want to make a quick campaign without using a programmatic system or working with Spotify, Lang said.
"I think music is still a standard on the plan. Ad Studio we haven't used a lot, but we see a lot of benefits. Some of our smaller brands don't have audio ads, [so] we could see them quickly create it A.S.A.P.," Lang said.
In Ad Studio, Spotify charges between $0.015 and $0.025 per ad served, as tested by Digiday. Buyers using Ad Studio are limited to only audio ads with display creative. If a campaign is higher than $25,000, Spotify encourages a buyer to work with the company's sales team, a spokesperson said. The sales team also can offer other ad formats like video and branded playlists. CPMs bought directly range depending on the format.
Emily Harris, an independent marketer, has used Spotify Ad Studio over the last year for clients who put on live music and community events such as Artist Home & Timber! Outdoor Music Festival. In Ad Studio, buyers can target Spotify users by location, genre of music, artists age and device.
"It's great that a music event can target listeners of performers, especially headliners. It definitely helps build blanket awareness for folks who might not see our posters, display ads or hear our traditional radio spots," Harris said.
But the self-serve platform itself is quite limited. In the future, Harris said she'd like to see more targeting capabilities such as the ability to target fans of performers "lower on the bill" and to target fans of similar artists. Harris said she'd also like to target more general interests, as ad buyers can on Facebook. Pixel tracking, similar to Facebook, is another item on Harris' wish list, so she can see a conversion metric. Like many buyers, she uses a discount code on audio ads so she can attempt to track conversions. Harris declined to share specific conversion numbers but said Spotify "does seem successful with implanting impressions, but last touch conversions — and even clicks — are quite low."
On the direct sales side, Spotify is expanding beyond its traditional ad units by encouraging more advertisers to create branded experiences. Spotify announced in January that brands could now sponsor Discover Weekly, its playlist of new music that is personalized to each listener every week.
"One thing I will tease is the fact we're working with advertisers to participate in moments of discovery on the platform, [which is] what we're really known for. The fact we get [our audience] so well and can really anticipate what they like what they need. Discover Weekly is our most coveted," Lee said.
Beyond music, podcasts have been a growing interest of Spotify, buyers said. UM's Lang said she's consistently hearing from clients that they want to work with podcasts, whether that's customizing their own or partnering with an existing podcast.
"Spotify is working closely with brands to create these customize experiences in [podcasts.] Spotify has great creative services. We're really excited to experiment and see how we can enter in this podcast space. It's such a hot topic. Every single brand wants to get into podcasts," Lang said.
https://digiday.com/?p=320631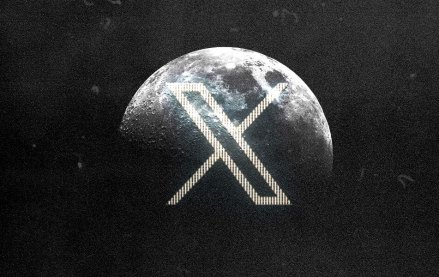 November 30, 2023 • 4 min read
In the packed DealBook conference in New York yesterday, owner Elon Musk bluntly told them to shove it.
November 30, 2023 • 2 min read
WorkTok, or CareerTok, is in full force. Combined, those hashtags on TikTok have over four billion views and it is benefiting Gen Z.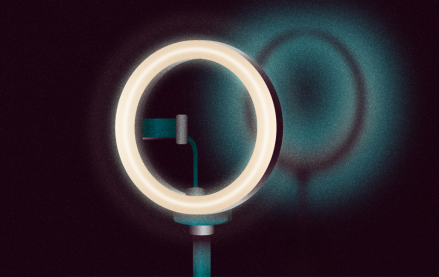 November 30, 2023 • 5 min read
In this week's Digiday+ Research Briefing, we examine how brands have been upping their TikTok investments this holiday season, how Lyft and the MSG Sphere are positioning themselves as ad opportunities beyond OOH, and how publishers are committing to building their events businesses in 2024, as seen in recent data from Digiday+ Research.