Spotify and other streaming services have an ad-blocking problem
August 18, 2018 • 4 min read
For listeners who don't want their playlists or podcasts interrupted by ads, Spotify's answer has always been simple: pay up. A premium subscription — which runs about $10 a month — is how Spotify, as well as SoundCloud, Pandora and Apple, can make millions in revenue.
Aside from Apple, subscription businesses are still building global advertising businesses. As Spotify CFO Barry McCarthy told investors in March, "The ad-supported service is also a subsidy program that offsets the cost of new-user acquisition." With a commitment to advertising, the streaming service faces a problem shared among platforms and publishers: ad blocking. Spotify reported ahead of its IPO that it estimated 2 million people are blocking ads via modified apps or accounts. That's about 1 percent of Spotify's total monthly active users and about 2 percent of its ad-supported monthly active users.
While ad blockers are a small percentage of those using the services, Spotify has been working more to curb the activity. In its second-quarter earnings, Spotify chose to factor those users into its overall monthly active user numbers. The reason was stated in the summary: "Our financials captured all the costs of streaming content to these users." While McCarthy said the ad-supported service is important to new user acquisition, he also admitted it can be costly. It takes about 12 months, on average, to recoup the cost of those users once they eventually become paid subscribers.
To prevent the continued free riding of its service, Spotify has been building tech to track when this occurs and take action against the accounts.
"We take the artificial manipulation of streaming activity on our service extremely seriously. Spotify has multiple detection measures in place monitoring consumption on the service to detect, investigate and deal with such activity. We are continuing to invest heavily in refining those processes and improving methods of detection and removal, and reducing the impact of this unacceptable activity on legitimate creators, rights holders, advertisers and our users," a Spotify spokesperson said.
When addressing ad blockers, Spotify doesn't immediately suspend violating users. Instead, as shared on the community forums, Spotify disables the ability to play, and will email users a message like this for the case of an Android user: "We detected abnormal activity on the app you are using so we have disabled it. To access your Spotify account, simply uninstall any unauthorized or modified version of Spotify and download and install the Spotify app from the official Google Play Store."
If this problem persists, Spotify will terminate accounts with the same method. Despite being public about its ad-blocking problem in March, it's clear from Spotify's quarterly earnings report, that the problem persists. Still, a Spotify pitch deck, presented at the London agency Good Relations in May 2017, touts "No Ad Blocking" in Spotify's mobile app.
Another important benefit of @spotify as a platform for brands: being an app, it isn't affected by Ad Blocking tools #GRAcademy pic.twitter.com/cXiL0jyg7c

— Good Relations (@goodrelations) May 25, 2017
Separately, Spotify is testing a new format called Active Media allows Spotify users — who aren't paying subscribers — to skip audio and video ads. A Spotify spokesperson told Digiday the company plans to analyze user engagement to serve more personalized ads in the future. Spotify began testing the format this month exclusively in Australia.
Meanwhile, Pandora has been less focused on preventing ad blocking and rather on providing other alternatives.
"Ad blockers tend to impact websites more often than mobile apps, which is where the vast majority of Pandora listening occurs. So we don't solely focus on handling ad blockers, but rather can solve this problem by providing listeners with the best possible ad-supported music experience," said Lizzie Widhelm, Pandora's svp of ad innovation and strategy.
Beyond making sure audio ads are personalized, Pandora has products that allow ad-supported users to watch video ads to unlock uninterrupted music. Sponsored Listening allows users to unlock one hour or four hours of uninterrupted music if they watch a video, view a swipeable gallery or play with a 360-degree image. Video Plus allows users to watch a video ad in exchange for a Premium listening session, where they can skip more songs and replay tracks.
"We're invested in tech that helps ads on Pandora, audio and visual, to be less intrusive and, much of the time, value-additive so that no one would want to block them," Widhelm said.
It's doubtful that ad blockers will ever cease to exist. Therefore, the decision to embrace it by allowing ad-skipping and creating other, more interesting ad experiences is admirable, said Molly Glover Gallatin, vp of marketing at Jelli, a platform for programmatic ads in audio. It's a long overdue embrace of what music listeners really want.
"Although users blocking ads on Spotify is not ideal for their business, it's a clear sign that people don't want their content interrupted. The digital ad industry has operated on a 'spray and pray' model for a long time, but we now have to meet consumers on their own terms and get as personalized as possible," Gallatin said.
https://digiday.com/?p=299619
September 27, 2023 • 10 min read
Digiday+ Research assesses how brands and influencers are using Shorts to reach new audiences and what types of Shorts videos create the most buzz for marketers.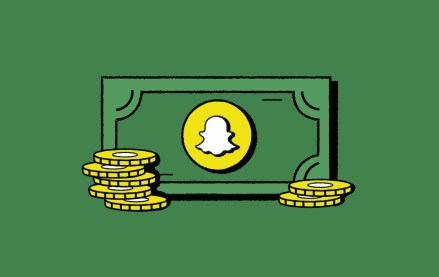 September 27, 2023 • 4 min read
Yesterday, Snapchat marked its return to in-person agency roadshows, sending company representatives to Horizon Media's Manhattan office to showcase a Snap-designed video game intended to capture the essence of what it's like to work at an agency — and how Snapchat can be part of the process.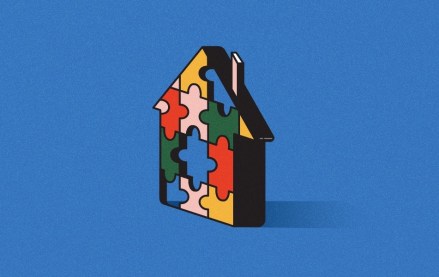 September 27, 2023 • 5 min read
As in-housing settles in as a mainstay, some marketers push for complete control.