With opt-in ads, Snap Games is intriguing Snapchat users and advertisers
August 5, 2019 • 5 min read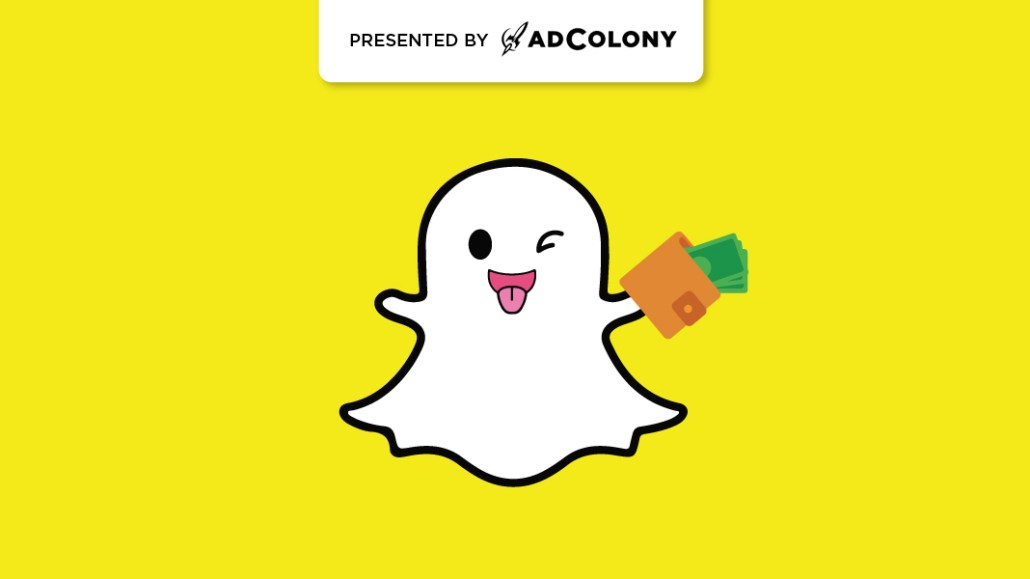 This article is part of an editorial series on mobile game advertising sponsored by AdColony.
Snap Games is proving to be an early win for Snapchat in the competitive world of mobile gaming.
Snap announced Snap Games in April during its first-ever Snapchat Partner Summit. For Snap, games like Tiny Royale (which Zynga produced exclusively for Snap) and Bitmoji Party (which Snap created in-house) provide another reason for smartphone owners to use Snapchat. Games is a way for Snap to diversify from Instagram after Facebook copied its ephemeral messaging, Stories.
Beyond just increasing general use of and time spent in the app, Games provides another line of revenue for Snap as it seeks profitability. Snap reported $388 million in revenue for the second quarter of 2019, up 48% compared to the prior year. But it's still losing close to $100 million a quarter. In good news for Snap and for users, the ad experience in Games is actually seen as supplemental to the game experience and not invasive.
"The thing people can't stand about ads on social is getting slapped in the face with them constantly instead of having the ability to opt in. If there's a bonus, reward or some type of personal benefit for watching them, they have no problem with ads," said Jeff Higgins, a social media director at AMI Social Media.
The ads in Snap Games are the same unskippable, six-second ad units found in Snap originals and other Snap Shows. But while on these so-called Snap Commercials, first released in May 2018, interrupt the viewing experience of Snap Shows, Snap users opt in to watching an ad in Snap Games. Tiny Royale players can watch ads to upgrade their weapons or double their XP. Snake Squad players can watch ads to respawn their snakes. Zombie Rescue Squad players can watch ads to double their rewards.
"Snapchat seemed to find a clean and simple way to integrate the ads. When I get one, it really doesn't bother me. If there is one, I can't skip it, but I don't mind since I get a reward for watching it," said Chris Higa, an official lens creator on Snapchat who plays Bitmoji Tennis and Tiny Royale.
Snap's decision to monetize gaming through unskippable ads is a departure from other mobile games that rely on in-app purchases. Pokemon Go is estimated to make more than $3 billion by the end of this year since launching in July 2016, according to Sensor Tower. HQ trivia has been pushing its in-app purchases ($3.99 for one extra life or $9.99 for three) as it moves to rely less on interstitial ads and sponsored games.
This incorporation of advertising impressed advertisers at launch. "I like that [a Commercial within Snap Games] is opt-in. It feels very people-first, very user-friendly. But also it will start to give the opportunity for brands to create more meaningful value," Mike Dossett, vp and director of digital strategy at RPA, said at the time.
When talking about Snap's improved relationships with marketers, quite visible at Cannes this year, GroupM's global head of social Kieley Taylor mentioned her appreciation of Snapchat expanding Snap Ads to new areas of the app, like gaming.
"The choice full product design that accommodates the full duration of short-form video in Discover, and now in Gaming, is appreciated by marketers restrained in budget to create yet another bespoke ad while wanting to sway the coveted audiences on Snap," Taylor said.
Despite the early praise for Snap Games, it's questionable how long the love will last. Facebook users once had similar affection for games on the site, specifically FarmVille. Yet interest later fell as did the momentum of Zynga games overall. (Coincidentally, Zynga is a partner for Snap Games.) In 2016, TechCrunch reported revenue from Facebook peaked at "a quarter-billion dollars per quarter on its 30% tax on in-game purchases," but at that time "15% of time on Facebook.com is still spent playing games, though payments revenue has declined to $196 million in the latest quarter."
Facebook, for its part, has moved to offer other types of gaming experiences. In 2016, Facebook launched Instant Games within Facebook's Messenger. Similar to Snap Games, they're short mobile games intended to be played between friends. But Facebook recently shifted its strategy. Later this summer, Instant Games will no longer be available on Messenger and instead can be accessed through the Gaming tab on Facebook's app. Facebook also allows gamers to stream on the site, competing with Amazon's Twitch and Microsoft's Mixer.
Of course, Facebook and Snapchat are far from the only destinations where people can play games on their phones. These platforms compete with apps that are just meant for mobile gaming, like Epic's Fortnite and King's Candy Crush. Apple is also releasing a new subscription service for mobile games called Apple Arcade later this year.
For now, Snap sees games as a valuable part of the app. Snap CEO Evan Spiegel said on earnings call of the second quarter of 2019 that the gaming platform aligned with the company's core mission: to connect real friends. That's the name of the recently launched marketing campaign, led by Snap's new CMO, Kenny Mitchell.
"I think the exciting thing that we're seeing is that people who are playing games with more friends are playing longer, which means that at the Snap platform can really provide unique value to gaming publishers because we're able to bring this group of real friends that likes hanging out together," Spiegel said.
Dan Garon, general manager of the Snap Games effort at Zynga, said his team "has been impressed with the level of innovative thinking from the Snap Games team, particularly with new social features like real time voice."
Indeed, Snap users are enjoying that part of the experience. "I love how nice it is to play games on Snapchat and I can still message [friends] inside the game and messages don't save like the classic Snapchats. I can talk to them while playing, without leaving the game," Higa said.
This article is part of an editorial series on mobile game advertising presented by AdColony.
https://digiday.com/?p=342428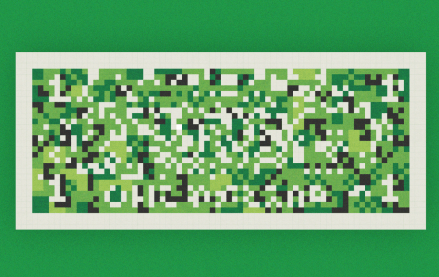 September 21, 2023 • 3 min read
Ducati has legitimate reasons to investigate Web3 tech as a marketing tool. Building a community of Ducati enthusiasts, or "Ducatisti," has been a core element of the brand's marketing for decades.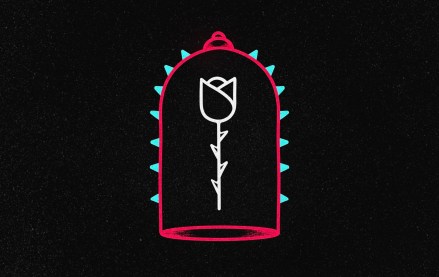 September 21, 2023 • 5 min read
In this edition of the weekly Digiday+ Research Briefing, we share focal points from Digiday's recently released reports on agency and brand confidence in TikTok, and on how publishers are making Instagram work for them.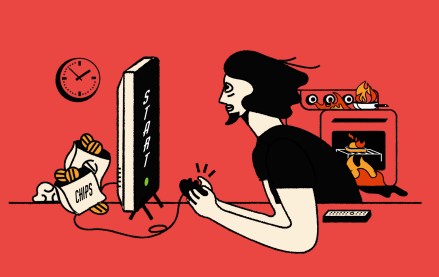 September 21, 2023 • 4 min read
While this is the first gaming related livestream Fandom has done with Instagram, it's part of a bigger push to celebrate and embrace the vast gaming community among the Gen Z demographic thriving on Instagram's platform.