Cheatsheet: What advertisers need to know about Snap's Partner Summit announcements
April 4, 2019 • 6 min read
Snap is a camera company. But Snapchat's parent company is also a streaming video service and a mobile gaming platform and an ad tech firm, as the company showed through several announcements made at its inaugural Partner Summit in Los Angeles on April 4.
The highlights
Snap is building a mobile ad network to sell ads in third-party apps
Snap will run its six-second, non-skippable video ads in its in-app Snap Games as well as new original shows
People can share content from publishers' sites as posts on Snapchat that link back to those sites
People will be able to share Snapchat Stories to third-party apps
New AR features for Lenses
Snap Audience Network
With stagnant user growth on Snapchat, Snap needs to find ways to offer more scale to advertisers. So it's turning to others' apps. Snap is developing a mobile ad network called Snap Audience Network to run its full-screen, vertical video Snap Ads within third-party mobile apps, starting with iOS apps in the U.S. Beyond that basic information, details about Snap's mobile ad network are scant. For example, Snap is still figuring out whether it will only serve ads in others' apps to Snapchat users or will also include non-Snapchat users.
For the moment, Snap is looking to get apps to sign up for its ad network before it starts pitching advertisers. What Snap appears to be cobbling together resembles Facebook's similarly named Facebook Audience Network, which has been beset by brand safety concerns. Ad buyers are unsure whether they will be interested in Snap's pitch because they want to know what controls they'll have over where their ads will appear. Being able to limit ads to running on an advertiser-approved list of third-party apps — or "whitelisting" — "would probably be the first step to ever even consider it," said one agency exec.
Ad-supported Snap Games
Snapchat is getting into gaming. The app has started rolling out video games that people can play with friends within its app. The initial slate of games includes Snap's own "Bitmoji Party," which resembles Nintendo's "Mario Party," as well as a handful of games from outside gaming companies, such as Zynga. These games will be free for people to play, and that means that Snap will turn to advertisers to generate the revenue that it plans to share with the game developers.
Snap will run its six-second, non-skippable video ads called Commercials in Snap Games. Introduced in October 2018, the ad format had previously been limited to Snapchat's episodic shows. The ad format is unchanged for Snap Games, though it will function as rewarded video ad instead of an interstitial video ad. People will be presented with the option to watch an ad within the game in exchange for virtual currency or another benefit set by the game developer.
"I like that [a Commercial within Snap Games] is opt-in. It feels very people-first, very user-friendly. But also it will start to give the opportunity for brands to create more meaningful value," said Mike Dossett, vp and director of digital strategy at RPA.
Just as people do not have to watch the ad, advertisers do not have to buy Snap Games inventory when purchasing Snap's Commercials to advertise within shows. They will have the option to only run Commercials within shows or to bundle that inventory Snap Games inventory. The audience targeting options will be the same in either case.
More Snap Original shows
Since debuting its first episodic show "Good Luck America" in January 2016, Snap has debuted 75 shows on its app, including its first foray into original scripted programming in October. Now Snap is adding eight more Snap Originals shows to its programming slate. Those series include scripted drama "Two Sides" that chronicles a fiction teenage couple's break-up, scripted comedy "Sneakerheads" that will explore Los Angeles sneaker culture and a documentary series called "While Black" that will examine race in America.
The new slate of shows do not appear to indicate any changes in Snap's original programming strategy. But the more series that Snap airs, the more capable it will be of attracting advertisers' interest in its Commercials format, especially if Snap's programming slate expands to the point that Snap starts bundling shows into thematic packages. That way advertisers will not have to decide between sponsoring an individual show through a "Show Takeover" or buying ads against the entire slate through its self-serve ad-buying tool, which has been a point of friction according to ad buyers.
Share web links to Snapchat, receive traffic in return
Last year Snap introduced a tool called Creative Kit for people to share content, like product listings, from third-party apps as posts on Snapchat. Then people on Snapchat could swipe up on these posts to open or install the corresponding app. Now Snap is extending the tool to websites so that people can share an article from a publisher's site as a post on Snapchat that links back to the site. The Washington Post will be one of the first companies to adopt this feature on its site, according to a Snap exec.
Create more Story copycats
Ever since Instagram copied Snapchat's Stories format, so has seemingly every other digital platform. Snap has introduced App Stories for people to cross-post their Snapchat Stories to third-party apps, such as Tinder and Houseparty. These Stories themselves will appear the same within these apps as they do on Snapchat, though it will be up to app developers to decide where to place the Stories in their apps.
New Lens features
At the same time as Snap is contributing to the commoditization of its Stories product, the company is looking to set its other widely copied product, Lens, apart from competitors' copycat versions (at least until they follow suit).
Originally built to augment people's faces, the AR effect can now be used to transform certain landmarks like the Buckingham Palace and the Flatiron building. Basically Snap has created digital versions of these landmarks so that developers can create effects called Landmarkers that make the Eiffel Tower sway or cover the Capitol building in gold when captured using Snapchat's in-app camera. Enabling developers to alter such establishments could set a slippy slope to controversy, so Snap execs said they will be monitoring which of these Landmarkers are allowed to be distributed on its platform and people will be able to flag inappropriate ones.
In addition to augmenting landmarks, developers will now able to have their Lenses track people's hands, bodies and pets in addition to their facial features. That way a superhero movie could design a Lens for people to shoot spiderwebs from their hands, or a pet food brand could create one that makes it look like a dog is mouthing the words "feed me."
The addition of new, non-face trackers for Lenses could help Snapchat to attract interest from marketers who may feel like face-based Lenses aren't for them, according to Dossett. "Sometimes it can be difficult for an auto brand to play with the canvas of someone's face and still feel like they're staying true to the brand or product," he said.
https://digiday.com/?p=329035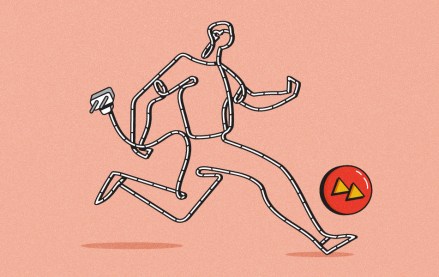 September 22, 2023 • 4 min read
Women's sports are having a moment. Brands, media companies and agencies are looking to get in on the action.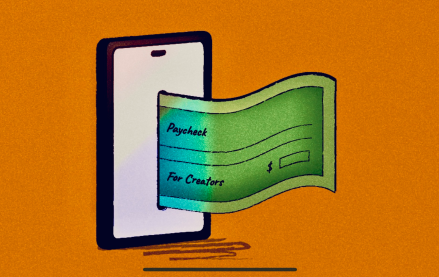 September 22, 2023 • 6 min read
The Hollywood strikes were supposed to be a game changer for many of them, but the situation hasn't quite lived up to the hype.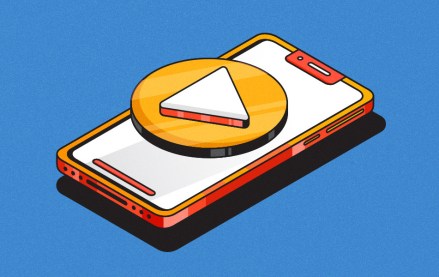 September 22, 2023 • 5 min read
Given the rise of short-form video, agencies that focus on the format, rather than specific platform expertise, will reap the rewards.