Snap is experimenting with introducing ads to Minis, the collection of lightweight applications from third-party developers it launched earlier this year.
Announced at Snap's virtual Partner Summit in June, Minis are built using HTML 5 and sit within the chat section of the Snapchat app. The six Minis currently live include a version of the Headspace meditation app, Atom's movie tickets Mini, a flashcards app called Tembo that lets users study together and a Turbovote app that allows users to register to vote with their friends.
Much like Snap introduced ads into Snap Games shortly after they launched last year, the company is now looking at how it can bring advertising into Minis. On Games, which also sit in the chat section of the app, users are rewarded for watching ads, with extra weapons, for example.
"We are experimenting with running Snap Ads inside these Minis — we had a similar strategy with Games — it's early days but we will start there," said Ben Schwerin, Snap vp of partnerships. Live tests with advertisers have not yet commenced.
"There's certainly potential for other types of monetization in the future," added Schwerin when asked whether Snap might also look to monetize Minis by introducing payment or subscription features, similar to those within Chinese messaging app WeChat. Tencent, WeChat's parent company, is an investor in Snap. Evan Spiegel, Snap CEO, told the Financial Times earlier this year that the company's relationship with Tencent had inspired its shift towards becoming more of a "superapp."
At this stage, the benefit for Minis partners is primarily marketing: Being able to showcase a version of their apps to a potential audience of 238 million, mostly young, daily active users. Schwerin said Snap has purposefully gone for "quality over quantity" when bringing on additional Minis partners, though any company or developer can apply.
"We have taken a deliberate approach in the past, whether with Discover content partners or with Games — you will see a similar strategy here," said Schwerin. "What we don't want to do is launch lots of Minis from every partner interested in doing it before we learn what makes partners successful and what will resonate with our community."
France-based product and software engineer and creator of the Tembo flashcard app Adrien Dulong said he was approached by Snap to make a Mini in April. Dulong had been using the Snap Kit set of developer tools to let users of the full version of the Tembo app attach their Snapchat Bitmoji avatar. While declining to provide numbers, Dulong said he was "amazed" by the number of people that had interacted with the Mini app since it became available in July.
"It's the perfect place for me to target students because they all use Snapchat," Dulong said. "To be able to bring something around education inside the place you use the most during the day is really perfect."
The Movie Tickets by Atom Mini only launched in late August as theaters began opening across the U.S., but Matthew Bakal, cofounder and chairman of Atom Tickets, said the company is "encouraged" by the numbers of users that had used the Mini so far.
"Though Atom is already a social platform that encourages sharing content from its app, we're pleasantly surprised that the Movie Tickets by Atom Mini has 15 [times] more shared content per week, driving Snapchatters to make movie plans," said Bakal in an email.
Snap is increasingly building out additional ways for companies to integrate themselves within the Snapchat app, beyond advertising. In July, Snap rolled out brand profiles, for companies to display their AR Lenses, commerce stores and other content.
"In the future, we believe that Snapchatters will engage naturally with businesses of all sizes across our service," said Snap chief business officer Jeremi Gorman on Snap's second-quarter earnings call in July. "For a brand like Target, this could mean they visit the Target Store on the Map to check store hours; use a Mini to find the best offers with friends; try on the latest looks via an AR Lens; and more."
Snap generated $454 million dollars in revenue in the second quarter, a 17% increase on the prior year.
For marketers, one drawback to exploring Minis is the technical chops required to develop the apps, said Garrett Woods, associate director of platforms at Fullscreen, a social content company.
"Building new skillsets internally (or with agency partners) will ensure taking advantage of these cool new features can actually happen," said Woods, via email. "Additionally, Snapchat needs to fill this gap if they want to scale Minis — make them easier to create."
Advertisers that find most success on Snapchat tend to be those that create experiences that people can share with friends, said Gareth Leeding, executive creative director at creative agency We Are Social.
"Advertising in general tends to be a lot about experience. If you start to think about advertising as a utility — how brands step in and help people —[advertisers should] try to create things that are useful," said Leeding. "At a time when people are not together, create a shared experience where people can come together."
https://digiday.com/?p=377352
September 27, 2023 • 10 min read
Digiday+ Research assesses how brands and influencers are using Shorts to reach new audiences and what types of Shorts videos create the most buzz for marketers.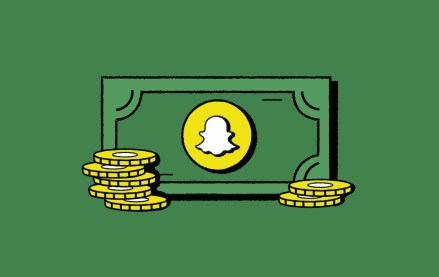 September 27, 2023 • 4 min read
Yesterday, Snapchat marked its return to in-person agency roadshows, sending company representatives to Horizon Media's Manhattan office to showcase a Snap-designed video game intended to capture the essence of what it's like to work at an agency — and how Snapchat can be part of the process.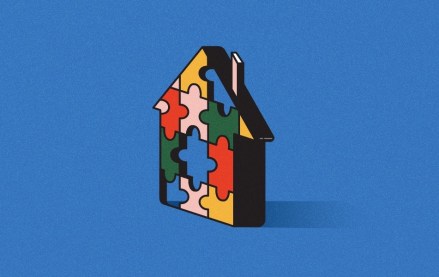 September 27, 2023 • 5 min read
As in-housing settles in as a mainstay, some marketers push for complete control.