How Shopify is helping e-commerce brands open physical stores
October 12, 2018 • 4 min read
•
•
As DTC online brands grow up, they're moving offline to establish real-life relationships and drive sales with their digital audiences. Shopify, the platform that powers e-commerce sites for hundreds of such direct-to-consumer brands, is moving offline with them.
Shopify is now offering guidance, mentorship and a turnkey physical retail "toolkit" that makes it cheaper and easier for smaller brands to compete on the same offline capabilities that big box stores like Target and Kohl's are offering, like flexible point-of-sale systems, in-store shipping and delivery options and inventory management, all of which can be expensive and difficult for young brands built on digital teams to build. Even store cashiers have to double as brand ambassadors to leave a more lasting impression on people who wander in.
"We know for certain now that for DTC, retail has to be part of the plan. It's viable and scalable in creating meaningful relationships," Satish Kanwar, Shopify's vp and gm of channels. "Its role is different, though, in that brands don't need more stores, they need better stores, and stores that create a meaningful interaction."
With the lines between what defines a digital brand and a traditional brand blurring, stores need to straddle the same line.
For Patrick Herning, the CEO and founder of online plus-size fashion retailer, pop-up tests of physical retail have been "incredibly lucrative," because physical locations help to lower return rate (an expensive issue for online retailers) as well as lift overall customer spend in the surrounding markets.
"The early data says we will really be exploring this. We have a strong foothold with our customers digitally, but there's a huge opportunity to engage with our customer in real life," said Herning. "But there's still the bigger question to tackle: How is physical retail changing? You don't sign 10 year leases anymore. You have to go about it differently."
Similar in the way that Shopify provides brands with e-commerce site templates, management tools and analytics online, the platform's offline capabilities are designed to blueprint modern stores. Its out-of-the-box services include ship-from-store technology, cross-channel customer profiles, buy online pick up in store, inventory sourcing and the Shopify POS system. Also mirroring its online model, brands can pay a monthly fee to Shopify to use its technology system, and Shopify also gets additional revenue by serving as the stores' credit card processing company.
Building store networks on top of competitive technologies may require more of an investment, but for brand founders, better stores are worthy as long-term loyalty plays.
"You don't see the benefits immediately. It doesn't have the direct conversion rate that a Facebook ad does, but it leads to longer term trust and relationships," said Joanna Griffiths, the founder and CEO of lingerie brand Knix, which is a Shopify client. "Larger players can turn a ton of money into marketing around trust and authenticity, but for us, we don't consider that to be something you can buy. But where we are investing is in the overall experience."
Part of Shopify's offline offering is helping companies bridge the analytical gap between offline and online customer data, since the systems between each channel are linked across the provider. This week, Shopify took its role as a brand resource to the next level by opening Shopify LA, its first physical space in Downtown LA where Shopify merchants can attend classes and community events, meet with company analysts and experts, and purchase in-store hardware, like barcode printers.
"This is about education for retail entrepreneurs. Even for online-first businesses, some things are really important to do face-to-face," said Kanwar. "Brands today are supported by a closer relationship to customers, and they need to live up to that across all channels."
Herning said that, in stores, 11 Honoré has to fulfill its promise of offering a new and better retail experience for plus-size customers. On top of that, the company's customers are luxury spenders, meaning they expect more one-on-one personalized service, which the company plans to build into its stores as well. For Herning, his top priority is ensuring that the "magic" built online doesn't fall apart in person.
"There is a large disconnect between what's happening online and in the retail space. What these brands have gotten right so far is engagement and relationship. Now it's about integrating that same high-level experience into the real world, matching online and in store activity, and being able to have conversations across both of those channels," said Alex Lirtsman, chief strategist at branding agency Ready Set Rock. "The less sexy stuff."
https://digiday.com/?p=307179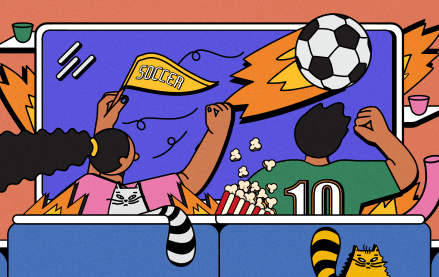 December 1, 2023 • 4 min read
Even if a game isn't make or break, sports leagues and brands want fans to be paying attention — and they're hopeful new strategies will get it.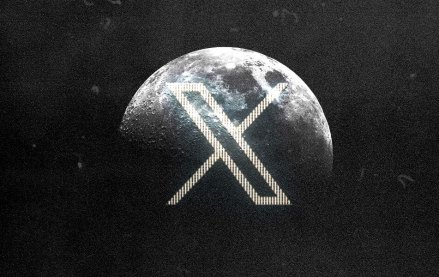 November 30, 2023 • 4 min read
In the packed DealBook conference in New York yesterday, owner Elon Musk bluntly told them to shove it.
November 30, 2023 • 2 min read
WorkTok, or CareerTok, is in full force. Combined, those hashtags on TikTok have over four billion views and it is benefiting Gen Z.