Network effect: How Shopify is the platform powering the DTC brand revolution
September 24, 2018 • 7 min read
•
•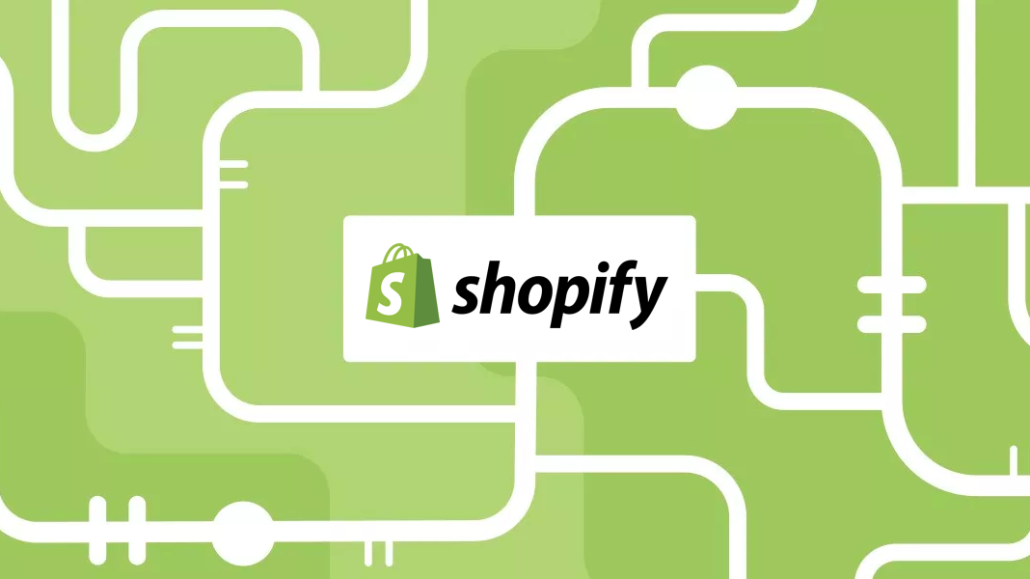 Call it the year Shopify came out.
For years, the $17 billion Canadian company has kept a low profile. When the Globe and Mail named its CEO, Tobias Lutke, CEO of the year, it headlined the accompanying story "Our Canadian CEO of the year you've probably never heard of." It wasn't until a 2018 Kylie Jenner cover story in Forbes came out that everything changed.
In August, the social media star was highlighted in the magazine as one of the people on track to be the youngest ever self-made billionaire, thanks to Kylie Cosmetics. Hidden in the story was news that she uses Shopify to manage the $800 million business and sell her line.
In some ways, it was the most public moment for Shopify, which has relatively quietly become the core platform for the growing new class of direct-to-consumer brands threatening to upend established brands. The idea is simple: If you want to sell something, Shopify will for a monthly fee help you sell it. Merchants get store templates, analytics and ways to manage inventory. And Shopify plugs into an increasing number of platforms, including, most recently, Instagram Stories, so merchants can use those platforms to drive people from social platforms to Shopify and complete the sale. And for the Kylies of the world, who choose to sell direct, it's become the way to get to market quickly.
"The 21st-century brand is the direct-to-consumer brand," said Jeff Weiser, chief marketing officer at Shopify. "A couple of things have enabled the rise of the DTC, which is the ability to outsource the supply chain." For Weiser, who described himself as "loving" anything to do with DTC, what Shopify does is power all of that ability — from selling to payments to marketing. "We run the gamut of a retail operating system." The company has admittedly benefited from a DTC boom: Starting with small businesses run from people's kitchens, then going upmarket to giant Fortune 500 companies, Weiser said that DTC's "graduation" into giant juggernauts themselves has made a huge difference. Shopify powers hundreds of those companies, from Allbirds to mattress brand Leesa to Chubbies.
Just as Google and Facebook are core to anyone marketing online, Shopify is becoming the same to those who sell directly online.
Like any platform, Shopify is building an ecosystem of developers, startups and ad agencies. The company has 2,500 apps through its own app store. The company can, like the Apple App Store, add apps into its ecosystem that merchants can then purchase. For example, they can use a free app called Shoelace that helps you retarget ads on Facebook and Instagram. Or one called Save my Sales, which works with live agents to help merchants do text-messaging for abandoned-cart customers.
Atlee Clark, the director of the app and partner platform, said that the company has paid out over $100 million to app partners in the last decade. The company also does a developer conference called Unite. "There are now partners in the app ecosystem creating partner programs together," said Clark. "It's a network effect."
In some cases, Shopify has acquired these companies. In 2013, the company acquired a Canadian UX agency called Jet Cooper. In 2016, the company acquired Kit, a virtual marketing assistant that helps manage marketing tasks for small businesses, including ads on social media and Facebook page management. In the same year, it also bought Boltmade, which helps with cloud development. 
Partners are incredibly important to the growth of Shopify — the company said in the last year, 20,000 "partners," or vendors referred sellers to the platform. And third-party agencies and e-commerce agencies are also the biggest sources of merchant referrals.
The company also has a Shopify Experts site where agencies and other types of companies can apply to help people do store setup and design, as well as marketing. John Sampogna, CEO and co-founder at Wondersauce, which helps many e-commerce brands, said that the company came to it a couple years ago asking them to be part of the partner agency ecosystem. Wondersauce isn't a Shopify-only agency, but Sampogna said that depending on the internal technical IQ and goals of clients, Shopify often makes sense. Shopify's biggest benefit is speed to market, but if clients want to simply launch a business, work on sales and have no real operational responsibilities, he's likelier to recommend Amazon.
A big growth opportunity has come from the explosion in direct-to-consumer brands. They occupy that special place between small mom-and-pop stores and giant conglomerates.
While small businesses are obviously the backbone of Shopify, the company has also made a concerted effort to go after big businesses through its Shopify Plus program. In the last quarter alone, DeBeers, Reckitt Benckiser and Sodastream, as well as Comme des Garçons all signed on to use Shopify Plus.
Over time, Shopify's pitch to the market has crystallized. Speaking at Recode's Code Commerce conference last week, CEO Lutke said that in a way, the business has been built supporting everyone outside Amazon. "We're preserving the ability for people to start a business," he said. Calling Amazon a "frenemy," the company makes it a point to show that the customers its sellers have are their customers — not Shopify's. That's interesting especially now, as more and more sellers complain more openly about the fact that Amazon retains customer data, something that has opened the doors for that Seattle-based company to, in some cases, even use data and learnings to start private-label brands that directly compete against its sellers.
On stage, Lutke said that unlike Shopify, Amazon scares brands because it thinks "merchants don't matter."
"Our position with being neutral, like as in not having an own marketplace, and therefore having a very, very easy way to talk to all the people that do happen to have marketplaces like Pinterest, Instagram, have the marketplace right now, makes it so that you can actually integrate all of them and have our customers in that way," Lutke said on a company's most recent earning call.
It's no question that Shopify, which previously may have been compared to BigCommerce or a similar company, is now in direct competition with Amazon. Just last week, Amazon launched Storefronts, a way for small businesses to build their own online "spaces" on Amazon, a subtle shot at Shopify. (Weiser, for his part, said that there's "room for plenty" although pointed out that the customer for Shopify is owned by the merchant, not the marketplace.)
Cassandra Stevens, global commerce director at Zenith, said that for brands that want to sell their products online, Shopify is an alternative to Amazon if they need to integrate commerce into their website. While Amazon offers an end-to-end solution, it is not customizable and the brand experience and data is owned by Amazon. There are strict terms within their commercial agreements, that if not delivered against, can be a commercial risk.
The issue for Shopify, said Stevens, is that their growth has been significant with startup brands but it would be easy to replicate. Competition can come from the PayPals of the world, which could along with payment offer templated check-out solutions, and they have significant amounts of data to personalize that experience. Additionally, agencies that offer enterprise solutions for large retailers could easily offer à la carte solutions for brands to complete their end-to-end journey.
This explains Shopify's growing ecosystem, which includes social shopping, apps to enable brands to deliver CRM solutions like MailChimp and PayPal, and fits into its entire modularized positioning. "Basically, they're acquiring or building app solutions to help enable brands to deliver that end-to-end commerce experience," said Stevens.
Weiser sees it — to borrow an Amazon term — as a flywheel. "Success begets success. As success leads others to want to participate," he said. "So if you launch a retail operating system for small and medium companies, now third-party businesses want to partner when they see gaps. DTC is the wave of the future."
Subscribe to the Digiday Retail Briefing: A weekly email with news, analysis and research covering the modernization of retail and e-commerce.
https://digiday.com/?p=304337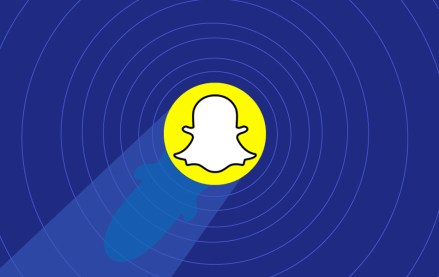 September 29, 2023 • 3 min read
•
•
"We are not diminishing the importance of AR," he said. "In fact, we are strategically reallocating resources to strengthen our endeavors in AR advertising and to elevate the fundamental AR experiences provided to Snapchat users."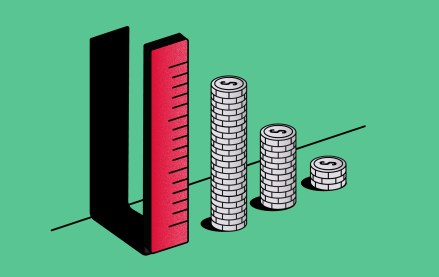 September 29, 2023 • 4 min read
•
•
In Q4 of this year, Activision Blizzard Media is launching in beta a new measurement tool dubbed the Attention Measurement Scorecard. The goal: to raise brands' and marketers' confidence in in-game advertising.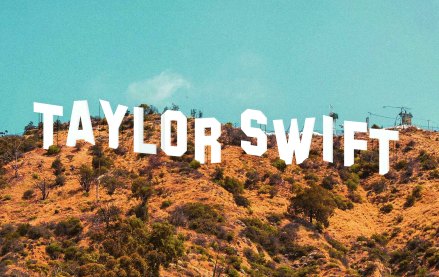 September 29, 2023 • 4 min read
•
•
The concert film will likely help build on cinema advertising's momentum after Barbenheimer.