'Shoppable billboards': DTC retailers say physical stores are driving online sales
September 18, 2018 • 4 min read
•
•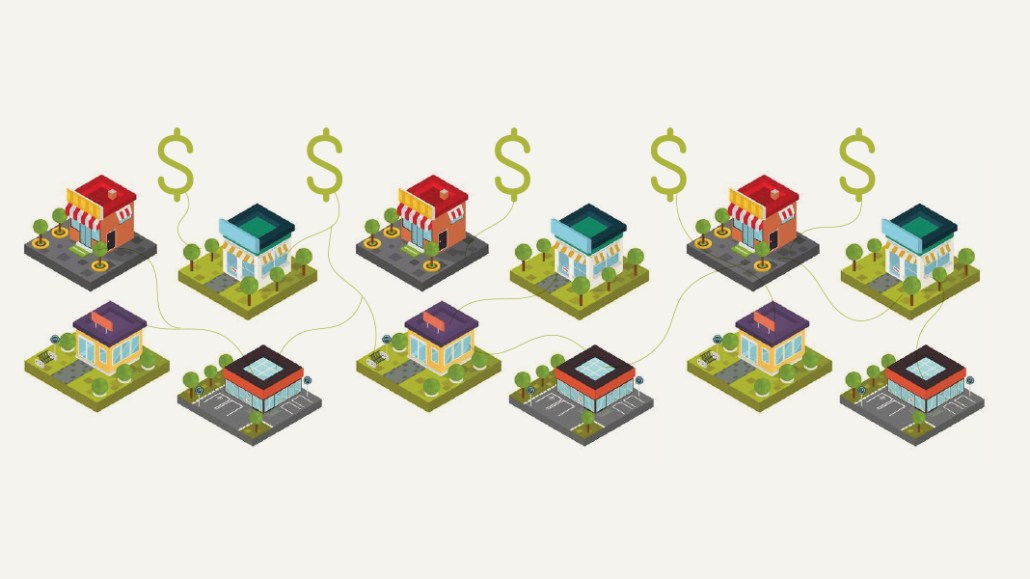 Subscribe to the Digiday Retail Briefing: A weekly email with news, analysis and research covering the modernization of retail and e-commerce.
When Away opened its first store in New York City's NoHo neighborhood in June 2017, it thought the shop would be great for brand awareness, not necessarily a revenue driver. Now the luggage company says in the cities where it has stores — New York, Los Angeles, San Francisco, Austin and London — online sales have grown by 40 percent, which is "meaningfully greater" than the growth it sees in markets without stores. (The company wouldn't give dollar figures.)
DTC stores that grew up online have been opening brick-and-mortar stores as they diversify from relying solely on ads driving people to digital storefronts. Digiday spoke with 12 DTC companies that operate physical stores. All said online sales in cities where they have stores are much higher than sales in other cities where they don't.
Bedding company Nest Bedding sees a 15 percent average increase in online sales in the nine cities that host its 10 stores over cities without stores. Italian leather shoe company M. Gemi sees a 20 percent lift in online sales in Boston and New York, where it owns three shops, compared to cities where it has no physical presence. Fashion accessories store Cuyuna sees about a 50 percent uptick in digital sales in the cities where it has four stores and pop-up shops over sales in markets where it's digital-only.
Mattress seller Casper said the company sees a "significant increase" in e-commerce sales in cities housing the company's 19 shops or where product appears in Target stores, over cities where it only has a digital presence. In August, it announced a plan to open 200 more stores by the end of the year.
Most of these retailers said the increased digital sales are no surprise because companies usually choose to open stores in markets where online sales are already high, indicating strong shopper interest. Retailers wouldn't say how exactly sales changed after they opened actual stores, but they attributed boosts in sales to their physical stores.
For retailers that got their start online, stores become not only another point of sale but a way to promote the company to passersby. "We coined a phrase internally at Eloquii that our stores are shoppable billboards," said Kristen Campolatarro, vp of consumer insight at e-commerce fashion retailer Eloquii.
Retailers say physical locations also help drive online purchases because people have been disappointed with the quality of products they've bought online before and want to touch and feel the product. "Customers find having a physical store near them gives all the confidence they need to purchase online," said Joe Alexander, founder and CEO of Nest Bedding.
Some companies say people who buy online and in-store end up spending more over time. Ben Fischman, co-founder and CEO of M.Gemi, said those customers have a 50 percent higher lifetime value than digital-only customers. Ariane Goldman, founder and CEO of Hatch, a retailer catering to pregnant women, with a store in New York City and another coming to Los Angeles this fall, said its omnichannel shoppers spend twice as much as its online-only shoppers. Walmart-owned Bonobos has 56 stores where it offers one-on-one fit consultations, and customers who use that service typically have a stronger lifetime value, said Micky Onvural, who said online sales in cities with these locations produce higher online sales than cities without them, but would not give numbers.
That DTC companies are seeing online sales grow after launching physical stores has implications for the DTC model, said Alice Fournier, vp of e-commerce and digital at Kantar Retail.
The online only, low-cost DTC model limits the companies' ability to grow, so having a physical presence seems inevitable, just as the opposite is true for offline retailers, said Fournier.
Having physical stores is also a way for DTC companies to diversify their marketing away from Facebook ads, which were a mainstay for DTC companies early in their life cycles but which have grown expensive over time. Physical stores can help reduce expensive shipping and customer acquisition costs. To keep shipping costs down, DTC companies try to get customers to buy in store by offering in-store discounts and narrowing shipping locations. Away, for instance, only provides shipping within Manhattan. And, in helping with customer acquisition costs, physical stores aid in gaining first-party data. When new customers are attracted to the store and purchase items, companies are able to retrieve their emails and retarget them later. This is an entirely new dataset than they would get from people just interested in shopping online.
Physical stores, however, come with real estate and staffing costs, offsetting savings on shipping costs. "Its really more of a experiential and marketing play over a financial one," said Fournier. "Costs of opening a store are super high, especially in urban settings, so definitely not a way to save money." Still, a store could be worth it in the end. "Retailers who win the race will be ones with the best connected offer," she said.
With the line between DTC companies and traditional retailers blurring, the question becomes: What makes a DTC company still direct-to-consumer? At some point, Fournier said, it all becomes commerce. "Shoppers don't really distinguish," she said. "Shoppers want retailers and brands to meet them where they are without creating silos from offline to online."
https://digiday.com/?p=303198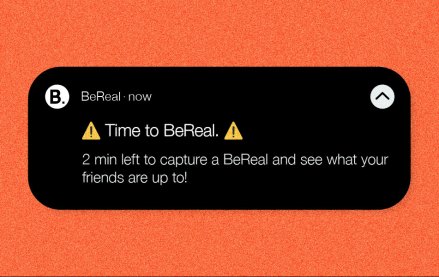 October 4, 2023 • 4 min read
•
•
BeReal launches its first global campaign, hoping to drum up buzz with users. Now, marketers are reconsidering the app.
October 4, 2023 • 7 min read
•
•
There are still those who believe that AR has a place in the marketing funnel, however big or small right now.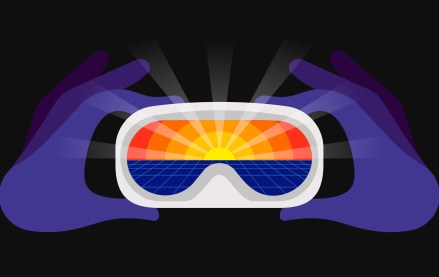 October 4, 2023 • 3 min read
•
•
With Pokémon Go revenues falling year-over-year, Niantic, its developer, is looking beyond its popular augmented reality game to generate profits.