'Sense of urgency': Ad agencies are now offering more mental health and wellness benefits to employees
January 22, 2020 • 6 min read
•
•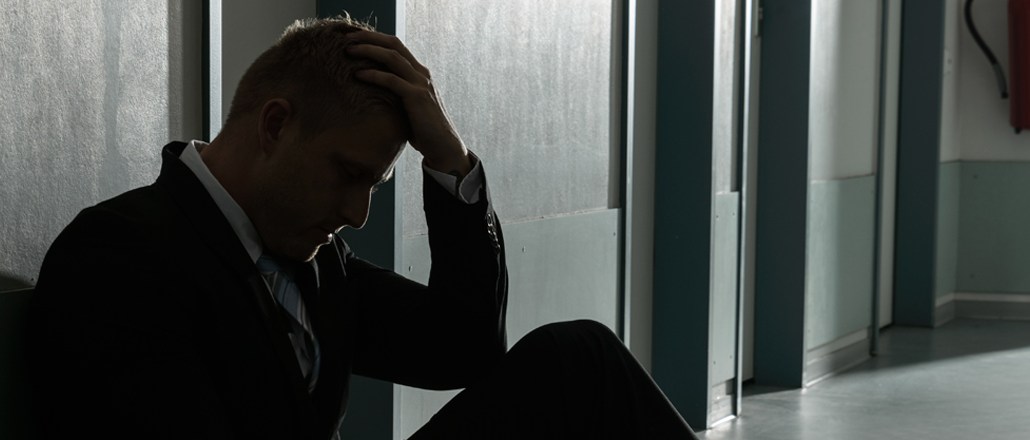 Shutterstock: http://www.shutterstock.com/pic-246715417/stock-photo-portrait-of-unhappy-businessman-sitting-on-floor-in-office.html?src=tI8rBEQB7gdaezS29mvDNA-1-12
Until last year, Erada Svetlana had never been to therapy. After feeling mounting stress and anxiety, Svetlana, a design production supervisor at The Martin Agency, booked her first appointment with a psychiatrist through the agency's employee assistance program.
The first four sessions were provided for free by her employer, something that encouraged Svetlana. "I left that experience on a positive note, felt like I worked through what I needed to work through and even recommended it to a friend," she said. "There's a ripple effect."
That ripple effect goes beyond The Martin Agency. The company is one of a number of agencies across the country that have worked to increase the available mental health resources for employees over the last year or two. The available resources vary but tend to include covering mental health care, paid subscriptions to teledoctors and therapy apps like Headspace, Calm and Om, as well as payments for in-office counselors and yoga sessions. Other benefits: more time off and flexibility about employees' late arrival or early departure. Some agencies like Eleven, Venables Bell & Partners and EP&Co now also offer services like massage therapy, acupuncture and chiropractor care to employees during office hours.
Agencies are providing these mental health-focused perks not only to help employees manage their stress and anxiety better but also to help the agencies' business. After all, agencies are a people business and wholly dependent on the talent inside. Doing this might also help  agencies avoid having to manage more of a talent crisis. As previously reported by Digiday, agencies have been battling tech companies and major brands for agency talent. A 2019 survey by The Creative Group found that 92% of the advertising and marketing leaders polled said that it's difficult to find a skilled new hire. With that being the case, agencies are finding it imperative to retain that talent and keep them happy.
Mental health is on the mind of agency employees. In a recent Digiday survey, 17% of the 147 agency employees polled said they were not happy at work. In the same survey, 34% of the respondents said they were worried about their mental health at work and 88% said work-life balance was very important for employees' day-to-day satisfaction.
"You're not making a product that's tangible, and there's a lot of mental stress in creativity or problem solving on the production end," said Jeff Howle, director of employee engagement at EP&Co. "Our assets are people. People are what make or break the work," he added. "It's imperative that we figure out how we as an industry can maintain the mental clarity or sanity of our people."
And providing access to mental health care and wellness programs can be directly linked to better business. "There is a data-driven case for improving the mental health of our employees," said Heidi Taglio, head of talent for Eleven. "Mental health-related and substance-abuse issues cost businesses approximately $90 billion annually. So there's a reason for companies and agencies to be invested," she noted. "And it is the right thing to do." According to research by the National Alliance on Mental Health, mental illnesses can cost the U.S. economy $193.2 billion in lost earnings annually.
The lost earnings that result from employees' mental health issues are likely just one factor driving agencies' push to increase the availability of such benefits now. As social norms change and younger generations are now more comfortable talking about mental health than their predecessors, addressing those needs through the provision of benefits has become "table stakes," according to Jean Freeman, Zambezi's CEO.
Simon Fenwick, evp of talent, equity and inclusion for the American Association of Advertising Agencies, said agency HR departments have made mental health one of their top priorities for 2020. "There's generally a sense of urgency in the community around addressing the issue," said Fenwick, adding that it's more common now for agencies to offer in-office counseling sessions and point employees to therapy apps. "It's a good sign that agencies are saying it's OK to take time for people to take time for themselves. That's a dynamic shift in the industry."
Mary Johnstone, head of talent at Venables Bell & Partners, said her agency's work to address employees' mental health issues by providing improved benefits is helping with employee retention. Still, "if they're going to leave it's not going to keep them here," she observed. "But we definitely have heard of instances where people have said they would've left if they didn't feel supported. It helps with tenure over time as well as the younger workforce."
Broad data on the effects of these services and benefits is not available. The 4A's is working on a survey of its members concerning this mental health and wellness topic, Fenwick said. Agency executives shared with Digiday their anecdotal observations that addressing employees' mental health does seem to help with their perceptions about their agency and that this likely helps with employee retention, but firm metrics of the programs' success are unavailable to date.
And agencies have to be careful to not venture too far in one direction in their addressing of mental health needs. According to an employee at an in-house agency who requested anonymity, offering employees the use of apps like Headspace and Calm can feel transactional rather than helpful. "We're missing that human element," the in-house creative said, adding that it's difficult to convey the stress of client demands and deadlines to agency HR staffers who don't perform such jobs. "People are just left hanging by themselves to figure it out. You have to rely on people outside because you don't have that trust to go and ask HR for help. They don't seem knowledgeable."
For agencies, balancing how much to talk with their employees about mental health is tricky; agency executives said they don't want to overstep employees' personal boundaries but do want to make clear what their company offers.
And for employees, addressing mental health at work can also be tricky. Even when confidentiality is promised, being truly open in a discussion with an employer about a mental health issue can feel uncomfortable.
"Agencies are talking about it and the door is open," said Rushil Nadkarni, an art director at The Martin Agency. "People need to talk about it. But how much do you talk and how worried" should an employee be about how much is shared? "It's a gray area."
Yet for all players involved, figuring out how to address mental health is crucial. "Managers and leaders in agencies should acknowledge that this is something we deal with," said the in-house agency employee. "You can have the best company in the world. But if people don't really care for you, all those cool perks don't really matter."
https://digiday.com/?p=357364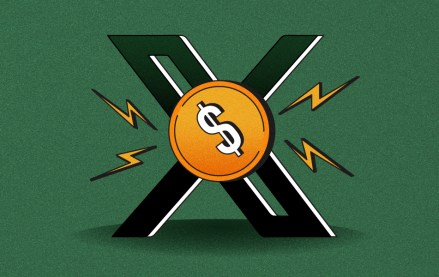 December 4, 2023 • 4 min read
Less competition for ad inventory means lower prices, but at the cost of associating with a platform facing ethical challenges.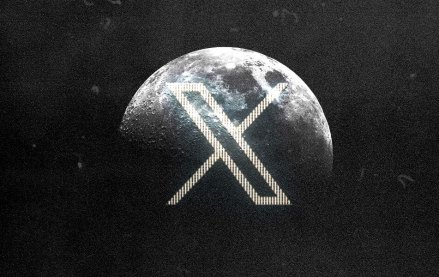 November 30, 2023 • 4 min read
In the packed DealBook conference in New York yesterday, owner Elon Musk bluntly told them to shove it.
November 30, 2023 • 2 min read
WorkTok, or CareerTok, is in full force. Combined, those hashtags on TikTok have over four billion views and it is benefiting Gen Z.