When selling ads, Facebook avoids the topic of Russia's interference campaign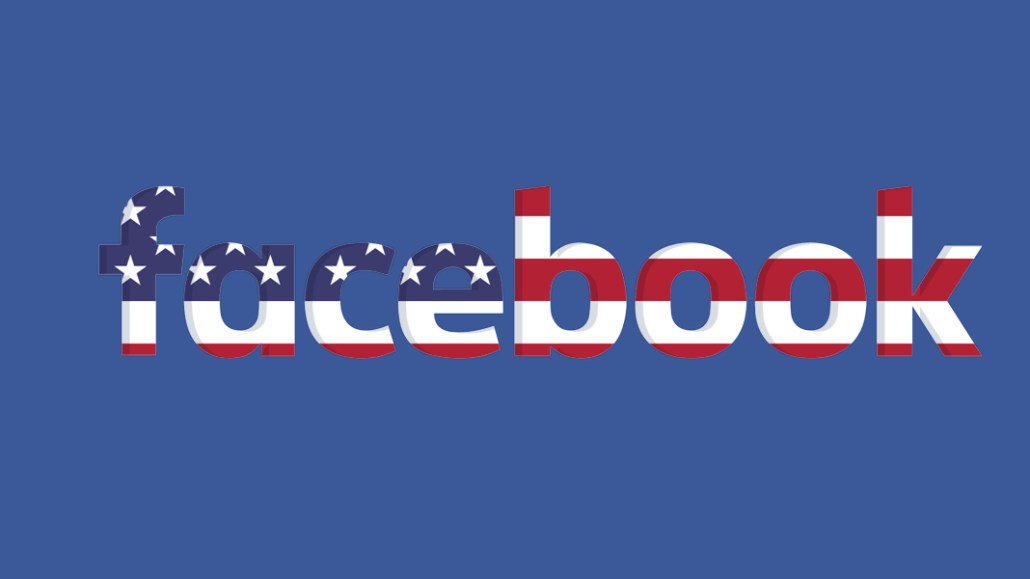 You could argue that Russia's meddling in the 2016 U.S. presidential campaign through a savvy combination of organic posts and targeted ad spending would be a great Facebook case study. Alas, Facebook's strategy for explaining to marketers the part it played in the 2016 U.S. presidential election is simple: Deflect, deflect, deflect.
Facebook is in a Catch-22. If it says it did influence the election's results, that proves its advertising works, opening it up to a firestorm of negativity and questions about its role in democracy. Digiday spoke to 10 media buyers for this piece, all of whom said that overall, Facebook's response to questions about whether the ads worked to sway the election is to change the topic of conversation.
"They never bring it up themselves," said an ad buyer at a major agency. "When we do, they deflect. Usually, it's by saying, 'Look at all these amazing changes we've made to the news feed.'" A CEO at another agency said he's not surprised: "We're not getting much from Facebook on this when we do ask." A third media buyer said, "When it comes up, it tends to be through the context of something major, like an update they're making."
In February, U.S. special counsel Robert Mueller indicted 13 Russian nationals who used Facebook and Instagram to sway votes with social media disinformation campaigns, among other tactics.
In response, Facebook has been on overdrive. The company's executives have said publicly that they are cooperating with Mueller and the U.S. government and sharing the ads to try and figure out how the Russians abused the system. Facebook CEO Mark Zuckerberg and COO Sheryl Sandberg have both said, essentially, that Facebook has to do better. But at the same time, there are an equal number of executives who, using Twitter in particular, are systematically refuting claims that Facebook directly influenced the election.
"[Agencies] don't necessarily bring it up because we raise it ourselves," said Erik Geisler, director of U.S. agency at Facebook, in a statement. "There's so much work we're doing right now focused on the safety of our community, and the integrity of the platform, that we feel it's important that our partners are aware and that we're answering all their questions."
According to buyers, Facebook did spend time before the election pitching that the company's ads are effective — and perfect for elections. So for it to say they're not effective is simply not an option. In a tweet, Andrew Bosworth, vp of consumer hardware, said as much: "Agreed that ads work."
In the fall, Facebook sent a letter to agency teams that outlined its approach. In what seemed to be a way to ensure agencies were aware of public statements, the letter pointed out a blog post by Joel Kaplan, Facebook vp of public policy, on how Facebook was increasing enforcement of ad policies. It also mentioned a November test in Canada to let people see the ads a company page is running across Facebook, Audience Network and Instagram, which it says aligns with the company's "election integrity work" in that country. It said Facebook was building an archive to show election-related ads and provide details on spend, impressions and targeting as well.
"Seems to me the main point was to make sure agencies checked out all the publicly shared info linked in the letter," said one agency exec.
An agency media director said reps at Facebook don't seem to have a company line. "They're hoping to not get into an argument on this and that we can just draw our connections on our own," said this person. The director, who attended a recent off-site with Facebook executives, added that the conversation around the election usually deflects to that. "At the end of the day, the platform simply works. And for me, even if Facebook swayed the election, then it just tells me it still works," said this director. "Not all CMOs really care about doing the right thing."
According to another agency executive who didn't receive the letter, a conversation happened in October where reps specifically said policies were being updated to require documentation from anyone looking to run an election ad.
Another agency buyer said that "reps are being pretty tight-lipped about the election, pointing to the leadership at Facebook and the information that's publicly disclosed." The main message this person hears repeatedly: Things are going to be more secure, and ad monitoring is more important than ever to Facebook.
"It's an interesting conundrum for Facebook," said David Eisenman, CEO at Brooklyn-based media and creative agency Madwell. Eisenman said the election spend on Facebook was approximately $100,000, which is an "insignificant amount" if you look at the objective — to sway a nation. "But at the same time," he said, "Facebook does suggest to marketers that a small business can spend a couple hundred [dollars] a month and see results." So which is it?
Eisenman said Facebook reps don't bring up the election, and the agency hasn't asked about it, either.
Sources told Digiday that Facebook executives tend to directly address the efficacy of election ads at a higher level. For example, Carolyn Everson, vp of global marketing solutions at Facebook, has for a while done internal "Weekly Top 3" posts and videos of what's on her mind. A couple of weeks ago, she did one for clients, which include agencies and brands, talking about the election and specifically outlining the "integrity efforts" and other things Facebook is doing to make the platform safer for brands.
The media director recognizes the strange spot Facebook is in: "It would be crass from a comms strategy perspective to say, 'Look at the world; we destroyed it, but at least we did it effectively.'"
https://digiday.com/?p=277845