'Seeds that will pay off in the future': Why a DTC furniture brand is reconsidering its media mix to experiment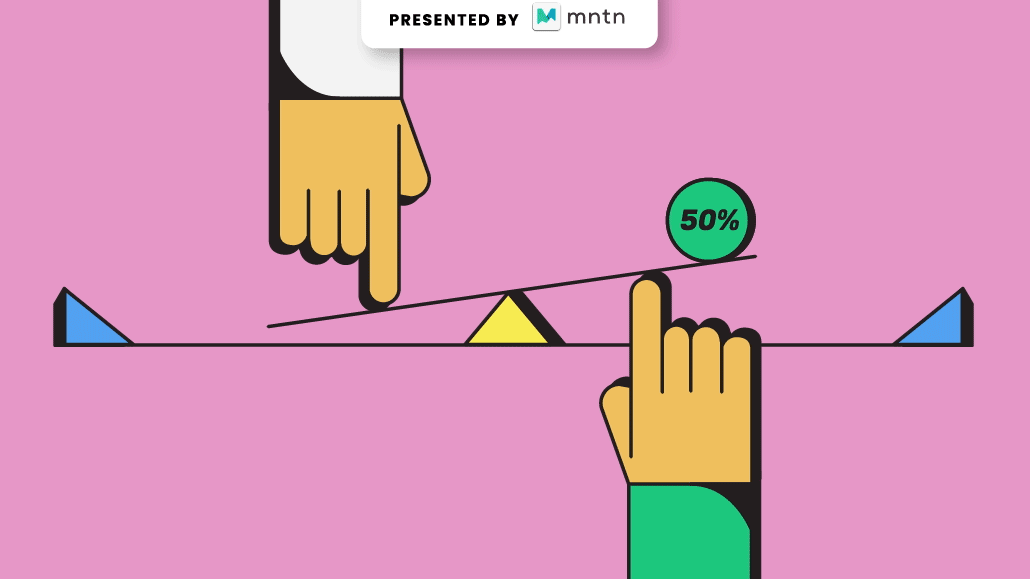 As data privacy measures continue to loom above the heads of marketers and advertisers, direct to consumer, furniture rental company Fernish has started to reconsider its media mix, putting more dollars into experimental channels.
Like many other brands, Fernish spends most of its ad dollars on digital advertising with a concentration on Facebook and Instagram. But in light of iOS 14 data privacy measures, an increasingly saturated digital advertising space and rising costs, the four-year-old, California-based brand has begun diversifying its media mix.
According to Kristin Toth, president and COO, Fernish's digital ad spend toward Facebook and Instagram is higher than 80%. But by simultaneously layering in influencer marketing, connected television, and out-of-home, the company hopes to decrease that spend to 60%. Toth did not provide exact figures.
"We've been challenging ourselves to say in the future, with more and more privacy, how do we continue to target the right people who want to hear what we're doing?," Toth said.
The brand's most recent fall ad campaign leverages both digital and OOH, a contrast from the piecemeal approach Fernish has taken in the past. "This time, we took [it as], 'How do we create a campaign that has the same central idea and then use the translation mechanisms for all of these different platforms so that they all come together at once?'," Toth said, noting that this is the first time the DTC brand has done a full-fledged campaign across many channels.
Fernish's marketing team has been diversifying its media mix over time, trying to allocate anywhere from 10 to 20% of ad dollars to experimental channels, which has led it to experiment with everything from audio advertising to direct mail to capture more shoppers.
Of course, there's no one-size-fits-all for brands when it comes to media mix and marketing strategy, said Vanessa Higgins, svp and group media director at Mediahub. But in today's volatile advertising landscape, advertisers should be constantly testing new strategies ahead of what Higgins calls "inevitable changes we are facing."
"Between COVID-19, the proliferation of streaming services, and the supply/demand imbalance of TV, what worked last year is simply not going to work moving forward for media mix and budget," Higgins said in an email. "Brands are going to have to do things that make them uncomfortable until we are able to better capture some of these pieces."
As Toth sees it, Fernish's strategy will "plant these seeds that will pay off in the future."
"We've got to keep building new muscles," she said. "Because if there's one thing that we know in marketing, it's that you can't get comfortable with anything because something's going to change."
https://digiday.com/?p=431572