Samsung turns to Discord to build out its metaverse strategy
June 27, 2022 • 6 min read
•
•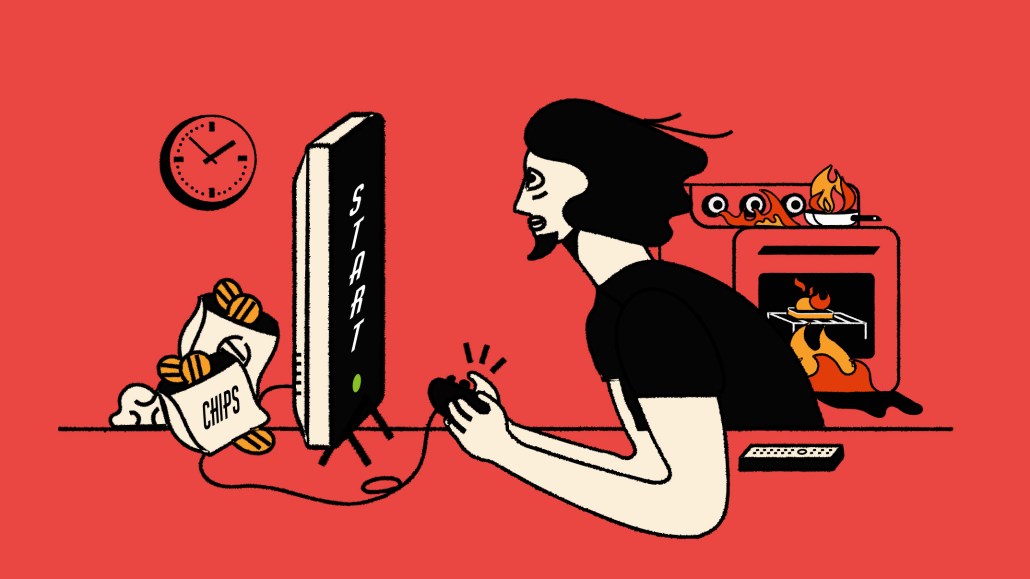 As Samsung builds out a metaverse marketing strategy, the company is taking a test-and-learn approach across various virtual platforms. During NFT.NYC last week in New York, the company said it has been expanding the ways it interacts with Web3 fans through digital experiences and virtual wearables including branded NFTs. The exclusive content is part of a plan to attract users to its new Discord server, which debuted earlier this month.
Discord — a popular messaging platform for gamers that in recent years has gained more mainstream adoption — has been increasingly important for Samsung. After debuting its server two weeks ago, Samsung gained more than 100,000 new members within 12 hours, and is now already nearing more than 200,000 members.
SAMSUNG'S DISCORD TIMELINE
Early June: Samsung server debuts—> 12 hours later: Samsung's Discord server gains 100,000+ new members—> Today: Samsung nears 200,000 Discord members—> Moving forward: Samsung's dedicated Discord team will engage fans with exclusive content and giveaways, and use its Discord community as a focus group.
Michelle Crossan-Matos, svp and chief marketing and communications officer at Samsung Electronics America, said Samsung is treating the platform "like a conversation in Times Square and a billboard." (The marketing team had expected to initially attract around 10,000 members, but the rapid growth has been largely organic through marketing on Twitter, Facebook and Instagram.)
Samsung's approach to Discord includes two separate rooms that help the company focus on key audiences: One for gamers and another for Web3 fans interested in NFTs and other topics related to the metaverse. Along with offering ways to collect NFTs and announce new products, the company's Discord strategy also gives Samsung an avenue to reach younger audiences. But the way people use Discord also brings new challenges and questions from users, according to Crossan-Matos, which require more attention and more resources. That's why the company has a separate team managing its Discord strategy instead of making it an extension of Samsung's social media efforts.
Keeping fans engaged requires a lot of exclusive content like product announcements and giveaways such as NFTs. The audience size and level of engagement also have Samsung eyeing its Discord community as a potential focus group for how to interact with customers and understand what they want.
"You can put a game in front of them and you'll tell them how they feel, but when they see the in-game stats, they really enjoy that," Crossan-Matos said. "We haven't quite figured out yet how to go back to them within the platform. That's why we created Discord to have a conversation with them and a very open freeway. We've got just under 200,000 users in Discord, and that's like a panel. That's a focus group waiting to happen."
Discord has increasingly become a platform for brands to engage with people beyond just gaming. Food brands like Chipotle, Skittles and Jack In The Box all have their own Discord servers, along with various clothing and makeup brands like Adidas, Sephora and New Era. Rather than relying on catching people's attention while they scroll on Twitter, Instagram or Facebook, branded Discord channels are giving marketers new ways to engage more frequently and more directly with people who sign up to join the communities, while also letting fans talk among themselves.
It's important for marketers to anchor their metaverse strategies in their overall brand strategy, according to Tesa Aragones, Discord's former CMO and a longtime marketer who worked on building communities at companies such as Nike and VSCO. She said it's important to know whether a brand is a product, service or entertainment in the metaverse, as well as to decide how the brand comes to life through content, capabilities and partnerships.
As for community, put humanity at the core of your community strategy. That will give you the foundation you need to relate to your community on any platform, grow your business and, most importantly, give your members a reason to advocate for you.
"As for community, put humanity at the core of your community strategy," Aragones said. "That will give you the foundation you need to relate to your community on any platform, grow your business and, most importantly, give your members a reason to advocate for you."
Beyond Discord
Discord is just one of a number of new platforms Samsung is investing in. Since the beginning of the year, Samsung has brought the brand to several virtual platforms. In January, it debuted a virtual replica of its real-life store in New York City inside Decentraland. The company also recently built an experience for Roblox that included a virtual concert by pop star Charli XCX.
Marketers often think that various metaverse platforms are very similar to each other, but that's not the case, said Keith Soljacich, head of innovation at Publicis Media, which is helping Samsung build its presence on Discord, Decentraland and Roblox. "Right now, we're driven by insights but we're working off of instincts. Like is the channel going to work," said Soljacich, adding that each platform is different and that brands need to have specific intent behind each platform they're on.
Samsung is also giving people new ways to collect and show off their NFT collections. Last month, the company announced a platform for displaying NFTs on Samsung Frame TVs through a partnership with NFT marketplace Nifty Gateway. The company is also looking at ways to display them on other Samsung screens ranging from smartphones to refrigerators.
"That's why the Frame is a big deal for us since it's a marketplace aggregator for NFTs," she said. "You've obviously got phone screens, refrigerators screens. We're excited about using our products to do that. Our quests have to have an NFT and it has to be exclusive. It can be badges. If I were to predict the future, it has to be linked to loyalty programs."
When it comes to building virtual worlds, adding to experiences and changing them over time works better than creating something that's too consistent, Crossan-Matos. That's why Samsung has been creating various games and adding different NFTs or other badges to give people something to come back for over time. (She added that using gaming to explain sustainability efforts has been more effective than just telling younger audiences about it.)
"I would argue that's where brands need to learn the most," she said. "Initially brands will say, 'Oh we want to be evergreen.' But I've noticed that doesn't work well in metaverse. Consumers expect spikes of news and maybe every month or two they'll like something new. The trick is syncing with [events]."
Executives wouldn't disclose how much Samsung is investing in Roblox, Decentraland or other platforms. However, a spokesperson said the company "looks forward to further investing in a multi-metaverse approach." So far, it's distributed 252,000 NFT badges or wearables. For its Roblox experience, Samsung said it had 1 million visits during the launch weekend with a total of 5.9 million visitors. Meanwhile, around 1.7 million people signed up to redeem an in-game digital version of the Samsung Galaxy Z Flip phone.
[Consumers] know we're all testing and learning and if you actually hear your consumers in Discord and you adapt, they seem quite fair game.
So far, the reviews have been mixed. When Samsung held a virtual launch event in February for the company's new Galaxy smartphones, some people experienced technical issues, while others felt it was "rushed and incomplete." When asked about the reviews, Crossan-Matos said she learned a long time ago that "first mover is better, and done is better than perfect."
"Yes, consumers have lots of feedback, but they're also rather forgiving," she said. "They know we're all testing and learning and if you actually hear your consumers in Discord and you adapt, they seem quite fair game."
Andrew Frank, a Gartner analyst focused on how marketers use emerging technology, said companies can always generate interest with novelty. Creating long-term interest takes "a lot of subtlety," he said, adding that the challenge is balancing the power of narrative storytelling with the need to let people interact with companies and each other.
"That's one of these challenges for the ages," Frank said. "Classic media works because there's so much variety you can put into a linear narrative. When it comes to these non-linear experiences, I don't know if anyone has figured that out beyond what we've seen on social media, which comes back to the problems you have when you give people a lot of freedom to react in an uncontrolled or semi-controlled environment."
https://digiday.com/?p=452669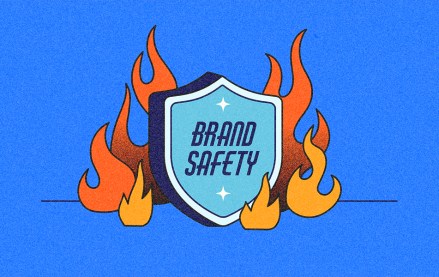 November 28, 2023 • 6 min read
"Major brands' search ads can appear on piracy, pornographic and sanctioned websites," research claims.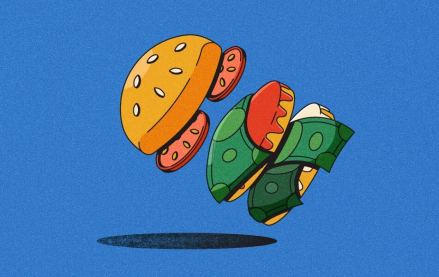 November 28, 2023 • 6 min read
As more influencers look to get into food content creation, brand opportunities are following.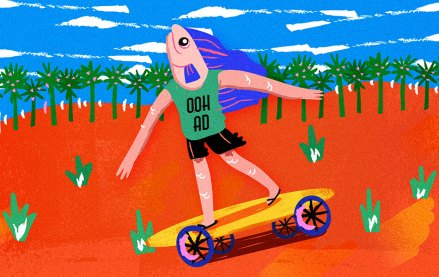 November 28, 2023 • 7 min read
As major marketers like Maybelline experiment with faux OOH, more marketers are open to the idea.