How Rockets of Awesome will benefit from Foot Locker's mall stores
February 28, 2019 • 4 min read
•
•
Rockets of Awesome, a digital children's apparel brand, will be setting up shop in Foot Locker stores.
On Tuesday, Foot Locker announced that it had invested $12.5 million in Rockets of Awesome, as part of the company's recent string of investments in online retailers. Rockets of Awesome is most well-known for its subscription business — parents can order a box of eight clothing items for $150 per seasonal box — but customers can also buy individual pieces. To reach more customers, the brand is meeting them where they are.
Rockets of Awesome will launch its own "mini-stores" within Kids Foot Locker stores, and plans to open its own standalone brick-and-mortar store later this year ahead of the back-to-school season. Rockets of Awesome and Foot Locker declined to say specifically how many of these mini-stores they'll be opening.
Rockets of Aweseome founder and CEO Rachel Blumenthal said that Rockets of Awesome hopes to learn "how to identify real estate, how to hire and how to run a really well-oiled [brick-and-mortar] machine" from Foot Locker, giving the mini-shops an educational benefit for Rockets of Awesome that a DTC brand opening pop-up stores or wholesale partnerships wouldn't necessarily get.
The "vast majority" of Foot Locker's stores are still in malls, according to Matt Powell, a sports industry analyst for NPD Group said. Despite declining mall foot traffic, Rockets of Awesome sees Foot Locker's presence in malls an advantage.
"What we know about Foot Locker is that they have distribution in every single major city and major mall in America. And that's where moms are buying shoes with their kids," said Blumenthal.
Even in categories that aren't as dominated by traditional mall retailers like children's apparel, many DTC companies still find value in mall space. Some are using empty mall spaces to test products, while department stores like Nordstrom, which often serve as mall anchors, have proven eager to partner with DTC companies.
"With the cost of digital acquisition continually rising, existing traffic centers such as malls make sense as long as people still go to them," Richie Siegel, founder and lead analyst of consumer advisory firm Loose Threads said in an email. "While the narrative is that malls are dead, tens of millions of people still visit them on a monthly basis, and those are still valuable places to acquire customers. The more good brands a mall has, the better chance it has to continue surviving, so it's a virtuous cycle."
For Foot Locker, infusing an online brand into its stores could also help boost traffic. In recent years, Foot Locker's growth has been hampered by major footwear brands like Adidas and Nike investing more in boosting their direct-to-consumer sales rather than selling through retailers like Foot Locker, as well as declining mall visits. The Rockets of Awesome deal was preceded by Foot Locker's investments in sneaker reseller platform GOAT, and women's apparel business Carbon38. Foot Locker so far has not said that it plans to open mini-stores within its own physical retail spaces for GOAT and Carbon38 like it will with Rockets of Awesome.
Brick-and-mortar remains a valuable channel for any DTC company to raise brand awareness — Digiday spoke with 12 DTC companies last fall who all said that their online sales were higher in cities with physical stores than in cities without them. But it's especially important for companies like Rockets of Awesome looking to tap into the back-to-school market. That's because the majority of back-to-school purchases are still done in physical stores — and it's an especially important time for athletic footwear brands like Foot Locker.
Diana Smith, associate director for research and apparel at Mintel, said that when the firm surveyed 2,000 parents last November, 99 percent said that some do part of their shopping in stores, while 86 percent do part of their shopping online. She also said that specialty clothing and footwear stores like Foot Locker are among the top-five retailers that parents like to turn to for after-school shopping — behind mass merchandisers like Target and Walmart, Amazon and department stores.
Another reason why Rockets of Awesome may find it more advantageous to work with a retailer with a big mall presence like Foot Locker is that many of its biggest competitors are still there, too, even if they are shuttering some of their stores. Blumenthal said that it sees its competitors as traditional purveyors of mid-priced children's clothing, like Gap or J. Crew's Crewcuts line.
Online retailer and styling service Stitch Fix launched a children's clothing subscription service over the summer, but there's been fewer online-only entrants in children's apparel than in other industries, like mattresses. Another big competitor is Kidbox, another children's apparel subscription service, but Kidbox fills its boxes with items from other retailers like Nike and Adidas, while Rockets of Awesome only sells its own brand. Last year, Kidbox also launched its own private label brand, but has not opened up its own stores. Amazon also got into the kids' subscription clothing service with the launch of Prime Wardrobe to all of its U.S. customers last year.
https://digiday.com/?p=324045
December 8, 2023 • 3 min read
For Atlas Creative, expanding into Roblox is not solely a play to scale up. The company believes there are concrete benefits that will come with having a hand in multiple metaverse platforms.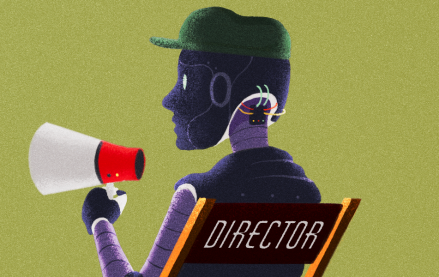 December 8, 2023 • 5 min read
Since ChatGPT became a breakout hit, the names of numerous AI companies and products have entered the cultural vernacular.
December 8, 2023 • 4 min read
Even as linear TV ad spend declines, 23andMe is reinvesting in the channel to boost brand awareness.