'Ridiculously expensive': Confessions of an ad buyer on addressable TV ads
December 6, 2019 • 4 min read
•
•
For the latest in our Confessions series, in which we exchange anonymity for insights, a TV ad buyer explains why the real barrier to addressable TV in the U.K. is the reticence of broadcasters to innovate quickly.
This conversation has been edited and condensed for clarity.
How big is the opportunity for addressable TV?
The reality is we've had three main commercial broadcasters here in the U.K. for way too long. Those businesses don't have to innovate at speed because they're the main places TV buyers have to go to spend money. It's far easier for the broadcasters here, whether it's ITV, Channel 4 or Sky, to rely on people like me to commit a certain share of my clients' cash in exchange for discounts on TV ads. It's the status quo that preserves the share of the spoils between the broadcasters.
Deviating from those share deals with something like addressable ads is a risk to each broadcaster's share of the market. For now, addressable ads are a tiny proportion of what we buy for our clients because most of the inventory sits within the broadcasters' own streaming services that aren't innovating as quickly as they should be. Scale is the issue for addressable TV.
Haven't the broadcasters spent a lot of money in 2019 on addressable TV?
ITV has made a lot of noise to the market this year about their addressable TV business, while Channel 4 has started working with the Trade Desk to make it easier to buy impressions on its streaming services. The problem is that those innovations are five years too late. To date, addressable TV in the U.K. is Sky Adsmart, which launched in 2013 but still has the most inventory, the best buying platform and the strongest data sets.
No one is really watching ITV's and Channel 4's streaming services regularly. And when people do watch those services, they're forced to sit through as many as seven ads before the show even starts. That's a forced view. The broadcasters say this is exactly the same experience as linear TV, but it's not the same if I can choose to either to sit through all the ads in a linear TV break or switch to another channel and then switch back once my show starts again. The experience on the streaming services from the broadcasters is worse for the consumer.
Isn't the prospect of more impressions up for grabs good for media buyers?
No, if the ad experience is bad, then there's a strong chance the impressions bought won't be effective. But the broadcasters are less concerned about the ad experience and more concerned with protecting their share of media budgets.
If Sky Adsmart is so advanced, then why aren't addressable TV budgets growing?
It's ridiculously expensive. I've been quoted cost-per-thousand impressions in excess of 100 pounds [or about $131.50] to buy addressable ads via the platform. With that amount of money, I could buy anything I want on linear TV where the CPMs can be as low as 3 pounds [or $3.95] for a standard ad during the daytime.
Yes, linear [will not] only get me the specific audience I'm after, but I can buy far more ads with the same budget I would've used for the addressable ad campaign, and it's likely that within all those impressions there would be the same audience I wanted from Adsmart. That's the conundrum we have as agencies. Adsmart is a cool product, but it's too expensive and isn't built for big blue-chip advertisers who consider some wastage on TV a good thing. Adsmart is built for advertisers who are new to TV and don't know they can get the same audiences for cheaper.
If scale is the issue, how will it be resolved?
People moving away from watching TV via set-top boxes to apps will be what pushes addressable TV further up media plans. Samsung is already building an ad business around its connected TVs in preparation for this. The platform it is currently pitching to agencies in the U.K. lets advertisers buy an impression on the homepage of the menu screen of their TVs. CPMs are around 18 pounds [or about $23.70,] so it's far cheaper than Adsmart, though Sky's product is far more data driven.
https://digiday.com/?p=354385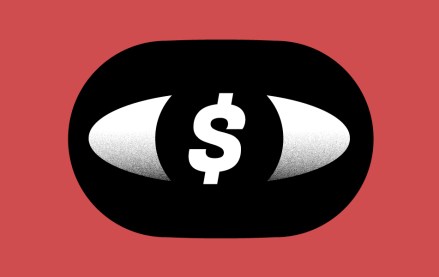 December 5, 2023 • 3 min read
The latest edition of the ANA's programmatic transparency report claims $22 billion can be saved by drastically cutting the ad tech bloat.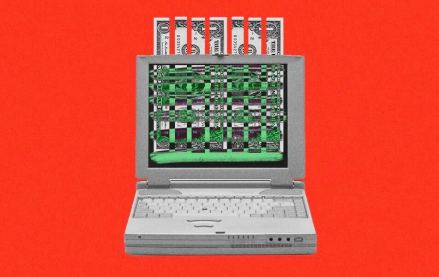 December 5, 2023 • 5 min read
Agency clients still see programmatic as an important part of their marketing budgets. But, overall, the uncertainty around programmatic could be causing them to lose confidence in online display ads as a marketing channel, and, as a result, agency clients are investing less in online display.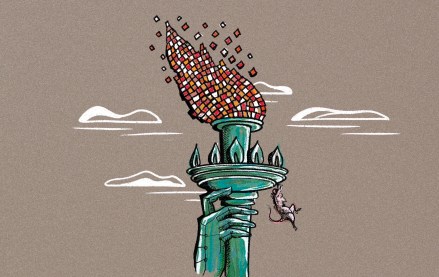 December 5, 2023 • 3 min read
There's a global AI race and different regulations in different countries might be slowing down – or speeding up – innovation. Here is a breakout of how regulations are being shaped on both sides of the Atlantic.