This is the first installment of a four-part editorial series exploring the changes to the retail landscape by emerging technologies. It was made possible through the sponsorship of Adobe.
Amazon is funneling resources into its fashion business, but to attract luxury brands to its platform, it's going to have to undergo a major overhaul.
The e-commerce company launched its fashion vertical, Amazon Fashion, in 2012 as a destination for customers shopping for apparel, shoes and accessories from designer names. The fashion industry has proven itself tough to crack for the massive online retailer, however: It's only been able to attract a handful of well-known designer labels, like BCBG and Calvin Klein, to sell on its marketplace.
Still, when it comes to fashion, the company has been making a series of small investments, hinting that it's playing the long game. First, Amazon acquired e-commerce site Shopbop in 2006, then online footwear and clothing retailer Zappos in 2009. In 2011, Amazon launched privately owned flash-sale site MyHabit. Amazon Fashion opened a photo studio in the Williamsburg neighborhood of Brooklyn to shoot lifestyle-minded product images for its product offerings on its own site, Shopbop and MyHabit, in 2013. Last year, Amazon Fashion sponsored the first New York Fashion Week: Men's event, attaching itself to the CFDA-run series of fashion shows.
"We're in it for the long haul," Amazon Fashion CMO Jennie Perry said last summer to Business of Fashion. "We're really invested in this industry."
The company announced at the end of the fourth quarter in 2015 that it had crossed $100 billion in revenue, and CEO Jeff Bezos announced last year that its goal is to reach $200 billion in sales. To hit that goal, the company has said that it's looking to flesh out both its fashion and grocery efforts, two huge markets that Amazon has yet to nail.
With luxury fashion, Amazon is going to have to work against its own reputation to convince high-end brands that its marketplace is somewhere they should be selling, and for luxury consumers, that it's somewhere they should be shopping.
Site experience
Amazon Prime grew its membership 50 percent year-over-year in the fourth quarter of 2015. While the company doesn't disclose specific membership data, analytics firm Consumer Intelligence Research Partners estimated in January that Prime membership had hit 54 million. The service provides the type of superior fulfillment and shipping experience that a luxury online experience needs.
"Amazon has done a lot of the difficult, expensive work. They've built a super solid platform, checkout, slick fulfillment and logistics," said Tony King, founder of luxury branding agency King & Partners. "That's what lots of brands are struggling with on their own."
However, Amazon's biggest problem in attracting luxury brands is finding a way to remove the association with all of the mass market brands that populate the e-commerce site.
"Someone shopping for detergent is not going to then want to buy a $1,500 dress," said King. "The experience should be a lot nicer. Amazon Fashion's landing page feels a little different, which is a good start, but you're still looking at the expensive products the same way you'd look at a six-dollar book."
King added that a luxury e-commerce site, filled with beautiful, rich imagery and more information about the brand's story, would have to take the place of Amazon's familiar front-end experience, and with the power of Amazon Prime behind the checkout experience, that could draw in higher-end brands. Luxury brands willing to work with Amazon would also have the benefit of more control over their site experience.
"The No. 1 thing luxury companies would expect is more control and more branding, as well as a disassociation from the lower-end brands," said Keith Anderson, vp of strategy and insights at e-commerce analytics company Profitero. "The biggest concern for a luxury retailer is that it's going to wind up next to some four-dollar brand."
Branding
Amazon's brand is synonymous with accessibility, a term at odds with the core of luxury fashion. Buying luxury is also more about the simple transaction, it's about buying into a lifestyle, said King.
"A consumer doesn't go to Target and then stop at Valentino," said King. "Right now, it's like having a physical store like a Walmart asking luxury brands to fill it with their products. It's not going to happen — it needs to overhaul."
Brian Sugar, CEO of PopSugar, said that when Amazon sets its "eyes and guns" on an industry, that industry is in trouble. For luxury, however, brands are going to resist, and Amazon would have to go above and beyond to win their trust.
"Taking premium brand standards and retrofitting them within a template-ized ecosystem such as Amazon is not possible today," said Ben Kennedy, group director of digital at Integer. "Any effort to do this will risk diluting brand equity. This is a challenge Amazon needs to figure out on behalf of the brand. Is Amazon going to re-imagine how their platform looks to befit the expectation of a premium brand? It's too early to tell. If they do, it will require a re-architecture to cater to an enhanced aesthetic display."
Point of view
Amazon is lacking an authority voice for luxury shoppers, which is something other marketplaces, like Net-a-Porter, have excelled at.
"The high-fashion luxury shopper feels more confident than ever before," said Malinda Sanna, founder and CEO of the branding agency Spark. "They're not looking for reassurance, but they want where they're shopping from to have a real point of view. It's not about throwing as much stuff up there as they can, which is what Amazon is famous for."
Of Amazon's 300 million customers, about 40 million are currently shopping fashion, according to the company. For that number to grow, it's going to have to invest in an editorial team that can create a voice for Amazon as a luxury brand.
To become an authority voice, Amazon should be looking to recruit emerging young designers to its marketplace as well.
"Spotting and boosting young designers would be a great opportunity for Amazon," said Sanna. That could establish a sense of authority for them, and these designers will be more willing unlike, say, Dior and Hermes, which is fighting tooth and nail to avoid selling on Amazon."
As Amazon continues to invest in its fashion business, luxury brands may eventually see it as a necessary evil.
"When Amazon digs in and commits, it's a threat," said Anderson. "What they already have in place is the underlying logistics and supply chain, they have the traffic, but they don't have the branding and the mindshare with the luxury shopper. If they're committed, though, they'll get there. It's inevitable."
https://digiday.com/?p=170585
October 4, 2023 • 7 min read
•
•
There are still those who believe that AR has a place in the marketing funnel, however big or small right now.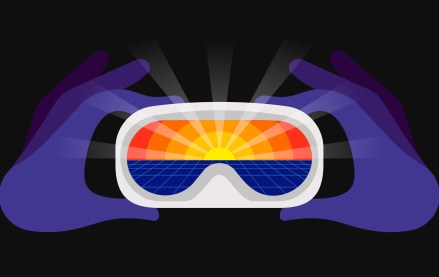 October 4, 2023 • 3 min read
•
•
With Pokémon Go revenues falling year-over-year, Niantic, its developer, is looking beyond its popular augmented reality game to generate profits.
October 3, 2023 • 2 min read
•
•
In episode four of the "Is This The Metaverse?" narrative podcast, Glossy international fashion reporter Zofia Zwiegliska spotlights the brand opportunity when it comes to fashion in the metaverse.