How retailers are recouping costs from returned merchandise
August 29, 2018 • 4 min read
•
•
Returned purchases are a major drain on retailers, particularly after consumer purchase activity spikes around holidays. Retailers are trying to make some money off returned goods, often through third-party logistics companies that route them back to off-price clearing centers, charities, and e-commerce markets for used goods.
Last week, outdoor goods retailer REI launched its used goods e-commerce store, a move it said would let it more cost effectively re-sell used goods while responding to customers who have been demanding affordable, high-quality used outdoor goods. It's beta tested the site since October of last year.
"There's been inherent demand for lightly-used, high quality, affordable gear, and given customers trends and behavior, we found it critical to deliver an e-commerce solution for our member base," said Peter Whitcomb, director of strategy at REI. "We see used gear as both extending our potential market size and also talking to [prospects] who perhaps in the past haven't shopped with REI."
Customers' openness to shopping on e-commerce sites like Amazon is an opportunity for REI to beef up its e-commerce presence, and the used goods store is a part of that, the Whitcomb added. Merchandise returns resulted in $351 billion in lost sales last year in the U.S., according to a recent report from Appriss Retail. REI has traditionally sold used merchandise through "garage sales" held at physical stores, events which create a level of excitement among customers. It's still planning on having used goods sales at its physical locations, but the e-commerce store is a way to reach new customers, including those who don't live near physical stores, Whitcomb said.
REI is working with third-party reverse logistics company Yerdle, which also works with Patagonia and Eileen Fisher. The company processes returns and makes calls on which items should be re-sold. Based on a service agreement with the Yerdle, REI set guidelines on the types of goods are fit for resale, the pricing structure, and the timeframe to ship to customers. Yerdle also runs REI's used goods e-commerce site.
Beyond cost-saving, the used goods store also fulfills an important brand promise for REI, a membership-based cooperative that promotes environmental sustainability.
"Across the cooperative, environmental stewardship is a core value," said Greg Gausewitz, REI's manager of product sustainability. "We are working to reduce environmental impact, and every product has an environmental footprint, mostly from manufacturing of the product; with used gear, there's no incremental impact."
Other large retail brands, including Target, Walmart-owned Jet.com, BJ's, Staples, and Sennheiser (none of whom would comment for this story) are working with tech company Optoro which uses proprietary software to figure out whether returned merchandise can be resold on store shelves, donated, or sent to an off-price retailer, one of Optoro's online e-commerce sites (blinq.com and bulk.com), Amazon or eBay.
Reverse logistics solutions save retailers money because they can reach their next destination quickly, allowing retailers to recover more costs while the value of items depreciates, said Tobin Moore, Optoro CEO.
"Traditionally, reverse logistics — the process by which goods are returned to the retailer — has been tremendously inefficient," he said. "Inventory is shipped three to five times before it arrives at its next home, racking up transportation costs."
Direct to consumer e-commerce retailers, including Everlane, Tradesy and Carbon38, are encouraging customers to return items in person through a company called Happy Returns, which has set up more than 200 "return bars" across the U.S. (including on-site locations at retailer Paper Source). By centralizing where returns are processed, brands are able to save on transportation costs; Happy Returns follows retailers' instructions on next steps for the unwanted merchandise, said Happy Returns CEO David Sobie.
E-commerce retailers often face a higher rate of return that those with physical locations, adding pressure on them to quickly channel unwanted goods to buyers. According to consulting firm CBRE, historically, retail returns make up about 8 percent of total sales, but for e-commerce merchants, return rates can be as high as 15 to 30 percent, depending on the product type. Groupon, which has been using Optoro's software since 2014 at its fulfillment center in Hebron, Kentucky, said prior to using the platform, returns were liquidated for a predetermined percentage of the product cost.
"For the items that we can't resell, the software guides us on the most optimal way to liquidate the item, if possible, based on the condition, demand for the product in the marketplace and expected price, amongst other criteria," said Andrew Bowerman, vp of logistics at Groupon Goods. "Many times this means selling the product at a higher recovery rate via Optoro's blinq.com and bulk.com."
Get more exclusive coverage, research and interviews from the modernization of retail. Subscribe to our weekly retail briefing now. 
https://digiday.com/?p=300931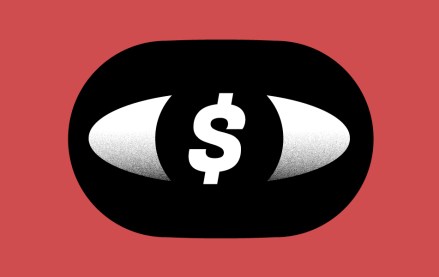 December 5, 2023 • 3 min read
The latest edition of the ANA's programmatic transparency report claims $22 billion can be saved by drastically cutting the ad tech bloat.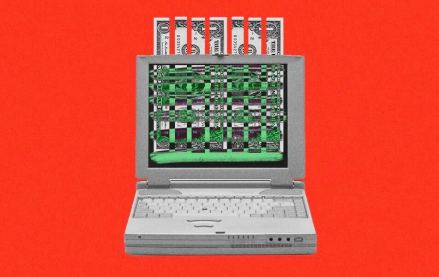 December 5, 2023 • 5 min read
Agency clients still see programmatic as an important part of their marketing budgets. But, overall, the uncertainty around programmatic could be causing them to lose confidence in online display ads as a marketing channel, and, as a result, agency clients are investing less in online display.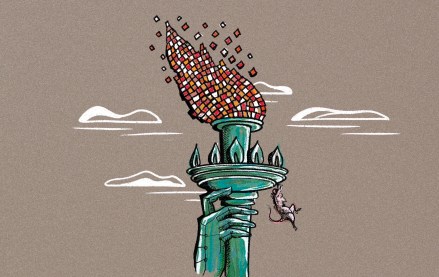 December 5, 2023 • 3 min read
There's a global AI race and different regulations in different countries might be slowing down – or speeding up – innovation. Here is a breakout of how regulations are being shaped on both sides of the Atlantic.