Though image-enabled search technology is gaining traction within the retail industry, it remains murky whether or not consumers will actually adopt it as a common practice in identifying products and making purchases.
Visual search is becoming increasingly attractive for brands eager to experiment with new technologies in an effort to drive sales. In practice, the technology allows users to take a photo of an item from their phone and filter it through recognition software that shares information on the item or shows similar styles, as well as provides a link to make a direct purchase. Among the latest companies to test the feature are Target, which announced a partnership with Pinterest's Lens technology in September, and American Eagle, which integrated it into a recent chatbot messenger campaign. Other brands, including Tommy Hilfiger — which launched visual search at a fashion show earlier this year — are expanding capabilities by launching standalone apps focused on visual search for items seen in print, online and in real life.
Eric Hansen, CTO and founder of customer experience optimization company SiteSpect, said despite the retail industry's nascent interest in image-enabled search, the technology has existed since the early 2000s. However, with the rise of mobile commerce, brands are seizing the the opportunity to tap a captive audience of users already on their phones to take pictures and make purchases.
The challenge is that certain types of brands lend themselves better to visual search than others. As a result, Hansen said retailers should consider if adding the capability will be advantageous. He noted that a company specializing in apparel will likely find more success than one that sells, say, office supplies, due to its product diversity. Another key consideration is shopper demographic. Hansen said visual technology is most embraced by the tech-savvy millennials and Gen Z cohorts, who spend a significant amount of time on their phones. (Millennials spend an average of four hours and five minutes on their phones each day, while the average is two hours and 51 minutes among adults over age 18, according to a 2016 eMarketer study.)
"Visual search may be more appropriate with younger users who are digital natives of mobile, rather than those who are older and less experienced," he said. "The latter cut their teeth on search functions like Google, but [for many,] the potential to take a picture of something to get results is too many steps; it's too complicated."
Ted Mann, CEO of Slyce, the visual recognition software company used by both American Eagle Outfitters and Tommy Hilfiger, said usage among consumers is continuing to grow. For brands that have integrated it into their apps, Slyce has witnessed a 20 to 40 percent increase in volume of visual searches month over month.
Tommy Hilfiger remains the prime example of this, he said. After experiencing success in using visual search during its Los Angeles fashion show in February, the brand decided to develop an app incorporating the technology before its London Fashion Show last month. The company wanted to expand upon the experience in L.A., where attendees could take photos of runway looks and then be directed to a link to buy. Though Mann could not disclose numbers, he said the function helped boost sales.
"Their fashion show [in L.A.] drove a ton of sales and was profitable," he said. "Since then, they've doubled down on that strategy and also see-now-buy-now. They built a new app with us that's being used year-round and at their fashion shows."
Likewise, Pinterest Lens — designed to help users identify products in the world using a visual search algorithm that finds similar styles, which can be referenced when making purchases — is seeing an uptick in searches and users since it launched in January. Its growth has been bolstered by expanded capabilities, like developing browser extensions that operate outside of the Pinterest site. According to a Pinterest spokesperson, the company's user base of 200 million people conduct an average of three Lens searches a day, and its top product categories for visual search are beauty, fashion, home, art and food.
In its early stages, Hansen said visual search will be a helpful means to collect consumer data and understand how they are using the function. For example, brands can track if shoppers actually click on the provided links and make purchases, and examine which styles they considered. However, he warned that brands will need to be cautious not to confuse shoppers by overwhelming them with too many discovery methods.
"You don't want to create a new pathway to purchase and cannibalize what new users would have been using if [visual search] hadn't been there. You want to improve the customer experience, not switch out one problem with another problem," he said. 
Image courtesy of Target
https://digiday.com/?p=258206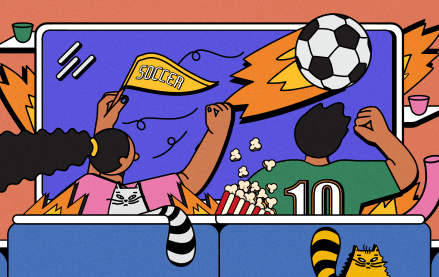 December 1, 2023 • 4 min read
Even if a game isn't make or break, sports leagues and brands want fans to be paying attention — and they're hopeful new strategies will get it.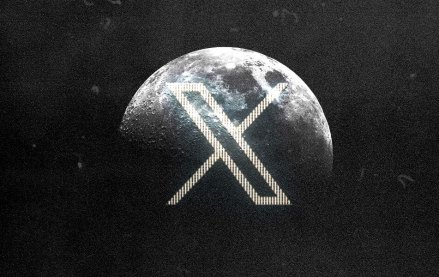 November 30, 2023 • 4 min read
In the packed DealBook conference in New York yesterday, owner Elon Musk bluntly told them to shove it.
November 30, 2023 • 2 min read
WorkTok, or CareerTok, is in full force. Combined, those hashtags on TikTok have over four billion views and it is benefiting Gen Z.