As retail shifts beyond selling goods and services, Target and Walmart race to keep up
June 11, 2019 • 5 min read
•
•
In May, Target Media Network president Kristi Argyilan stood on a small white stage at the center of the company's first NewFronts presentation and introduced Roundel, the retailer's newly rebranded media business.
"We spent the last three years figuring out how to use our first-party data to serve personalized ads to guests on our Target platform," said Argyilan, now the president of Roundel, during the event. "With that data, result-focused measurement and a brand-positive environment, we've generated results. There's room to do more."
There's also a necessity. What Target — and others — are realizing is that it's not enough to be a retailer any more, not unless you are willing to pad it out with a suite of non-retail offerings that work in tandem with the core business.
The model here is Amazon, which has able to soften the blow of losses from initiatives like one-day Prime shipping with a never-ending stream of new initiatives.
In May, for the first time, revenue from Amazon's non-retail businesses collectively surpassed the revenue of Amazon's first-party retail sales, meaning Amazon's business breakdown is under 50% retail sales. In 2018, Amazon's advertising arm brought in more than $10 billion, nearly double what it did in 2017. Amazon Web Services broke $25 billion in revenue last year, a 47% increase over 2017. This type of retailer makeup has prompted calls for an Amazon break-up from politicians, but competitors see an opportunity to imitate.
Traditional retailers like Target as well as Walmart and Kroger are rebuilding their businesses in Amazon fashion to operate physical and online retail stores, as well as third-party marketplaces that host direct-selling vendors on their platform. They're creating media businesses to make more revenue from brand partners they already work with. And they're dabbling in areas like financial and B2B services to pad out bottom lines. It's not that retail sales have totally stagnated: The National Retail Federation predicted at the beginning of the year that in 2019, retail sales would grow between 3.8% and 4.4%, on par with 2018's growth. But online sales are spurring the most considerable drive in sales, forecasted to climb 10.4% this year, while in-store sales are only predicted to increase by 2%.
It's not an ideal landscape for companies whose revenue primarily comes from physical stores. Building a proper flywheel, where revenue, customers and business flows through a series of money-making channels, is paramount to protecting stability.
"Retail has shifted beyond selling goods and services through the traditional channels," says Tory Gundelach, the vp of retail insights at Kantar Consulting. "These retailers like Kroger and Target are looking at themselves as growth companies and not traditional retailers. So you're going to see them playing in spaces beyond retail."
These stores are still going to sell products to customers. But they're simultaneously building out asset-light, margin-heavy businesses like advertising, software and personal financing in order to be able to keep doing so.
The easiest push is to advance in-house media businesses: Retailers have customer insights and brand relationships already. As part of the rebrand, Target's media business will act more like an independent operation: Roundel will work more with brands that don't sell through Target as well as ad platforms outside of its online and physical stores. Kroger Precision Marketing was bolstered when Kroger bought data analytics company 84.51 to help it bridge the gap between customer insights in stores to online. Retailers own the customer and the customer data that comes with it: Selling that to brands in the form of ads can both drive revenue from the ad buys as well as more sales from more effective and personalized promotions.
"We've been very deliberate in our media growth because we want our media business to be differentiated. The data we have allows us to be more targeted and provide a greater ROI for our clients," Stuart Aitken, Kroger's svp of alternative business, a role that oversees Precision Marketing as well as Kroger Personal Finance, told investors earlier this year. "We will be the most transparent media company in the media industry, showing our clients what the value of awareness is of targeting of all of the pieces they are investing with us across the portfolio."
Walmart is bulking up the Walmart Media Group as well. Earlier this year, the company brought all advertising business in house, cutting a long-standing relationship with WPP, and then acquired an ad tech company, Polymorph Labs, to scale its ability to target customers across the web using Walmart first-party data.
"We're focusing on partnering more with brands and suppliers overall," says Stefanie Jay, the vp and gm of Walmart Media Group. "More revenue is a piece of why, but it's also a part of how Walmart is thinking of itself as more than a retailer. So we will offer more B2B services. In turn, these are efforts that will also help us serve our customers better."
Target, Kroger and Walmart don't break out financials for their media businesses, but all companies claim that they're growing quickly. There's plenty of room left to do so: A Gartner L2 study found that while Amazon runs ads against roughly 16% of its purchases, Walmart and Target monetize about 1%.
"Amazon has been the king of this business model for years," says Evan Mack, a research analyst at Gartner L2. "But there's plenty of opportunity for other retailers, especially in stores. If brands can have this dual package where they are partnering with retailers online, while in turn getting visibility in stores with new display options, it's a highly impactful value add."
Physical store networks, looked to as a liability for over-retailed companies as Amazon took over online, are becoming increasingly integral to new retailers' makeup. In-store traffic drives customer data collection which in turn fuels media business, including online ads on partner networks off retailers' platforms. That digital traffic drives more online sales, which can be shipped from stores or picked up in stores to drive more necessary foot traffic and bolster the overall business.
It's a new ecosystem for retailers, and even with stores behind them, they're not doing it at the scale of Amazon. But they're only now rerouting the pipes.
"Overall, the key is that the retailers that will be successful are the ones that make the pieces of the ecosystem work together," says Gundelach. "We're seeing a race to build out new infrastructure that's supported by new revenues."
https://digiday.com/?p=337223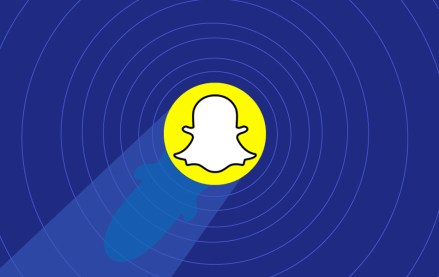 September 29, 2023 • 3 min read
•
•
"We are not diminishing the importance of AR," he said. "In fact, we are strategically reallocating resources to strengthen our endeavors in AR advertising and to elevate the fundamental AR experiences provided to Snapchat users."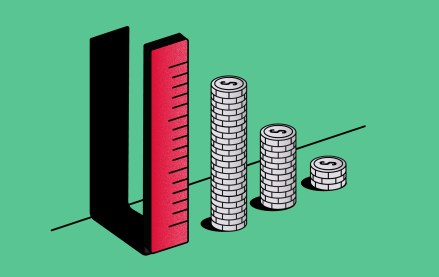 September 29, 2023 • 4 min read
•
•
In Q4 of this year, Activision Blizzard Media is launching in beta a new measurement tool dubbed the Attention Measurement Scorecard. The goal: to raise brands' and marketers' confidence in in-game advertising.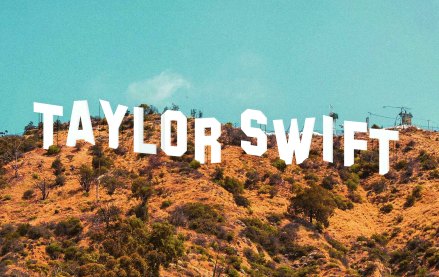 September 29, 2023 • 4 min read
•
•
The concert film will likely help build on cinema advertising's momentum after Barbenheimer.