Retail Briefing: Unleashing the power of WeChat
October 2, 2018 • 5 min read
• By
Digiday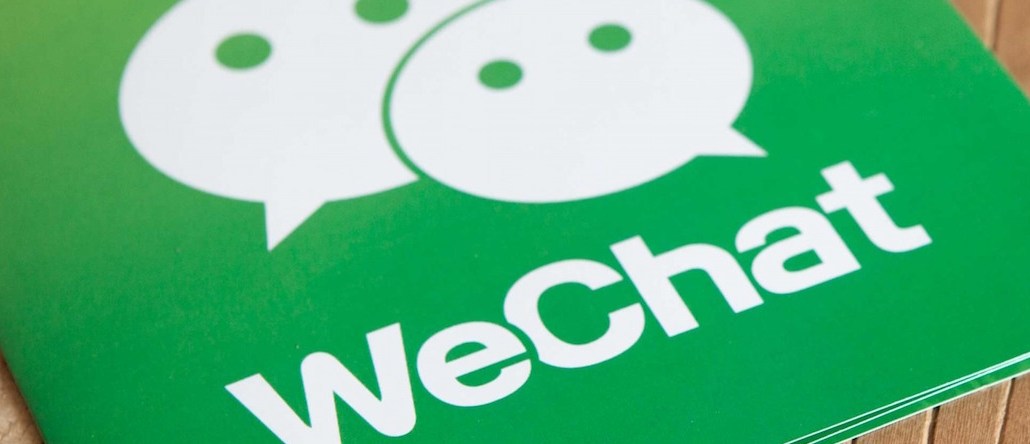 With more than 1 billion active monthly users, WeChat rules China.
Well, at least, mobile in China, which is becoming an increasingly critical area for retailers to sharpen their chops. According to eMarketer data, mobile e-commerce sales in China are on track to top $1 trillion by the end of this year. Since WeChat essentially is China's mobile industry, retailers need to understand the ins and outs of the social-plus platform, the way users interact on it, and how they want to be talked to by companies on the app.
Speaking at Advertising Week New York this week, YinYin Gao, WeChat parent Tencent's senior product director at its Smart Retail division, called WeChat a "connector," and a significant part of her pitch to retailers is how the platform can be used as a way to reach customers through multiple ways — not just as an official brand account.
WeChat sets itself apart from platforms like Facebook and their relationships with companies through its other two formats primed for retailers: WeChat Work and WeChat's mini programs. WeChat Work is a messaging format connected to users' work accounts, meaning it takes the place of messaging interfaces like Slack or Gchat in the U.S. What this means for retailers is that store employees have a direct line to customers digitally after they make a purchase, to follow up on customer service questions, set up new devices and offer related product recommendations.
In a luxury retail setting, WeChat is the new preferred interface for brands that have to personally tend to high-spending customers' needs. Through WeChat's messaging app, brands can also make sure that employees don't take all their clients with them if they move jobs.
WeChat also provides a platform prime for personalizing. The mini programs are a customizable, shareable interface within the app that can be used for anything from pop-up shops, to product launches to in-store checkout. Around Valentine's Day, Dior launched a mini program for gifting: users could pick a range of items, leave payment on file, and then share the program with their recipient, who then chose which of the gifts he or she wanted.
According to Gao, the most important thing for retail partners to know is that the company is investing in user data technology that will unlock features like in-store product recommendations, personalized gaming and content components, and more.
"People spend so much time, and so much time shopping, on their phones in China, that it's a way of life," said James Rogers, the managing director of CR Retail, a retail consultancy firm based in Shanghai.
Overheard
"There's so much people don't understand about the cannabis industry, and so much bad information out there. We have an office of 30 people writing quality content, because its so important to create quality content in this space."
–Sean Dollinger, CEO, Namaste Technologies, an e-commerce cannabis platform
What we've covered
Amazon's new 4-star store, where customer feedback determines what's on the shelves isn't just a way for Amazon to appeal more to sellers — it's also a look at how Amazon is shaping how the department store of the future looks like. The store is a new take on a traditional model where buyers decide on inventory, not customers, which means added pressure on big-box retailers to curate selections based on customer feedback rather than market research alone or raw assumptions.
GoPro is now making direct-to-consumer a core part of its strategy. To do that, it's revamping its e-commerce site and investing in technology to help it obtain a detailed view of how customers interact with it, including where they are clicking and how much time they spend browsing different parts of the site. And while the brand continues to sell on Amazon and eBay, selling through its owned and operated channels is a major priority. Knowing the customer will unlock detailed insights to help grow the brand.
To compete, eBay is making a core part of its pitch larger, non-DTC brands. Part of this is a new way of marketing itself, as an e-commerce "concierge" that can help large brands like KitchenAid or Acer build their online stores on its platform. It's doing that by pushing personalized service, help with directing customer traffic to branded stores, and assistance with marketing and advertising.
Fashion brands can't just be brands; they have to be retailers. Brands up and down the fashion ladder, from Michael Kors to Milly, from Alice + Olivia to Theory, from Acne to Vince, from Burberry to Gucci, are focusing business efforts not on their wholesale partners but on direct retail channels. On their e-commerce sites and in their own stores, they control the product arrangement, the merchandising, the pace of inventory drops, the shipping times and fees, the return policies, the product recommendations and the look and feel.
By the numbers
On Monday, Stitch Fix announced its earnings results for its financial 2018. After a year on the public circuit, the fashion-tech company is still growing, and it also shared it would be expanding internationally for the first time, to the U.K. Here are the key financial takeaways.
2.7 million active monthly Stitch Fix customers, an increase of 25 percent over last year.
$1.2 billion in revenue in 2018, a 26 percent increase year-over-year.
$44.9 million in net income in 2018.
$141 million in gross profit for the year.
https://digiday.com/?p=305440