Rothy's new marketing shows off its six-week production cycle
April 3, 2019 • 7 min read
•
•
Rothy's is using data, customer feedback and social engagement to make inventory decisions and put its fast and sustainable supply chain in the spotlight. The key is that Rothy's is competing on its ability to respond to customer feedback in the form of on-demand production — its production window is on a six-week timeline, compared to other traditional fashion brands, which can take 18 months to develop new products.
Today, Rothy's announced the winner of its second "Vote It Back" campaign, which asks customers on Rothys.com, Instagram Stories and Facebook to vote for a sold-out shoe. The campaign asks customers to vote in bracket-style elimination rounds on shoes they'd want to repurchase. After receiving 110,000 votes on social and on its site, the previously limited-time-only Midnight Metallic Point style will be available again online by the end of April. Last fall, the brand brought back its Orchid Flat shoe after its first Vote It Back campaign, which received about half the number of votes. The campaign is meant to drive customer engagement as well as raise awareness about Rothy's supply chain: The brand owns its factory in China, where it employs about 450 people, and can bring a style to market in about six weeks.
"We have this nimble supply chain that's able to deliver product essentially in real time, based on feedback we're getting and operating off of internally," said Lesley Clifford, Rothy's director of merchandising. "The idea was to make customers feel like they're part of the process."
Clifford said that, already, Rothy's merchandising decisions are based on customer data. Rothy's shoes, made with a fabric yarn that's derived from recycled water bottles, are marketed and sold on a sustainable, feel-better-about-your-purchase platform. Part of the brand's commitment to sustainability includes not overproducing styles that don't sell, so products are rolled out regularly but on a limited-supply basis, using insight from past customer behavior that tips off how a new product should perform. According to Clifford, this approach has put Rothy's in a position of having "zero liability inventory" — it doesn't produce anything it doesn't reasonably think will sell out.
"We're never sitting on product that our customer doesn't want and that there's no demand for, as a brand tenant. So that's something we're optimizing by having product when she wants it and getting the right items back in stock is one way to do that," said Clifford. "With Vote It Back, this brings all of it in front of our community."
Elie Donahue, Rothy's vp of marketing, said that the brand plans to work on a way to formalize bringing customers closer to the merchandising and production process. As the brand tests new advertising formats, like TV, it's looking for ways to become more visible to customers and build closer ties to them as it grows. Last year, Rothy's said that it sold 1 million pairs of shoes and made $140 million in revenue.
"It's an organic approach. It's no longer enough just to advertise. People want to discover the brand in a lot of different ways," said Donahue. "The DTC brands no longer have clear attribution of click an ad, buy a shoe. They read an article, went to an event, went to our store, saw a commercial. What we're experiencing with is the fact that to be a strong brand you have to tell a dimensional story." — Hilary Milnes
3 questions with Matt Blonder, Reebok's global head of digital
Reebok is embarking on a digital reset. Matt Blonder, Reebok's global head of digital, spoke to Digiday about the how the brand got there.
In looking at Reebok's digital strategy, what were the pain points you were looking to resolve?
I joined the company just shy of two years ago. One of the things we weren't great at from a digital perspective was putting the consumer first and solving the problems that [the consumer] needed solved most. When I joined, it was very quickly apparent to me that not only were we talking to ourselves a fair bit, but our strategy was very near [short term]. What was very obvious and quickly identified was that we were taking a very narrow one-size-fits-all approach to the way we showed up digitally and the way we architected and constructed our journeys.
What was your roadmap to get there?
We stepped back and said, alright, where do we want to be in three years, four years, come 2021, what is Reebok digital's experience and Reebok experience on the whole that is complemented by and supported with the digital experiences that get us to our overarching ambitions. We determined that the first step was to really focus on operational health in the digital space. When you run a digital business, how do we complement the non-digital businesses with digital experiences in, in more real, robust and authentic ways, and doing so quickly. And then how do we also keep our eye on the long game, as it were.
What does the digital experience of the future look like for Reebok?
We wanted to create an ecosystem where we were explicitly asking our consumers to invite us into their lives and into their head space so that we could personalize but to do it in an overt and authentic way. We created this technological foundation for personalization and deep rich experiences that was based on what each individual consumer wants. We also wanted to create the entrée or the permission, if you will, to do so. So as we embarked on the first phase of our digital transformation, which includes the launch of our membership program, Reebok Unlocked, includes the launch of a completely new experience on reebok.com [and] we wanted to make sure the two are complimenting each other and are supportive of each other. — Suman Bhattacharyya
Problems in personalization
Personalization was a hot topic at a marketing conference research group Forrester hosted in New York City Tuesday, focusing on DTC brands. Every company wants to tout how they're using data to personalize their offerings to customers. But fail to recognize the right customer, or use the wrong type of data to identify what the customer wants, and personalization efforts can end up annoying customers, or come across as creepy, instead of building an authentic relationship with them.
"Personalization can't stop at merchandise — it really has to extend to the content and the communications," Ipsy co-founder Jennifer Goldfarb said during an interview. "That's what makes people believe it's sincere, and that it's for them."
David Galinsky, the director of customer data science for McDonald's, said that one challenge the fast-food giant is working through right now is figuring out what data to collect in order to distinguish between the different members of a household. An email address, for example, might belong to a few different members of the same household, and the members of that household might not have the same taste. McDonald's recently acquired Dynamic Yield, a marketing technology and data processing company for $300 million in order to help the company personalize the drive-through experience.
But, there's a balance to strike between data personalization and privacy. Ravi Modi, vp of data analytics for Daily Harvest, said that data science teams for retail companies need to ask themselves a few questions before deciding to harvest more customer data: Are we communicating clearly to customers what data we're collecting? And do we really need this data? Brands are still figuring out how to put that customer insight to use. — Anna Hensel
Following the DTC shoppers
Forrester released new research on the direct-to-consumer category in retail, with three reports examining the who, what and how of the DTC era. Here are the most important takeaways about who's buying from all these new brands.
DTC shoppers are early adopters. Forrester found that 52 percent of DTC customers were "progressive pioneers," the company's verbiage for the most digitally savvy customer segment. Fifty-five percent are 18 to 34, and 28 percent have a household income of more than $100,000.
Online market share is increasing. Forrester's research projects that by 2022, 15.7 percent of online retail spend will be spent by DTC customers (quantified as those who have bought from at least one brand in the past year, and identify with the brands' values), equivalent to $43 billion. That's up from 12.6 percent in 2017.
Subscriptions are pulling weight. According to a Forrester survey, 46 percent of DTC customers signed up for a subscription when purchasing from a DTC brand. Ninety-five percent, meanwhile, said they would buy from a DTC brand again
What we've covered
Reebok has a new loyalty program.
Foot Locker has a new incubator.
YouTube influencers are struggling with mental health and burnout, and brands don't seem to be paying attention.
https://digiday.com/?p=328653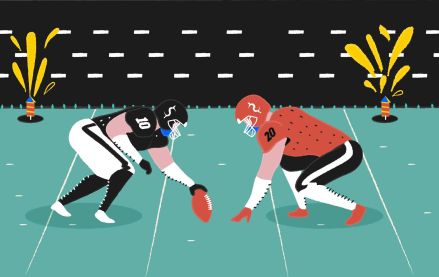 December 6, 2023 • 4 min read
In response to this challenge, the NFL's Detroit Lions have adopted a proactive strategy, introducing an extra channel for their local NFL broadcast. The objective is to broaden advertising opportunities, leverage direct-to-consumer distribution, and establish stronger connections with local fans, with the ultimate goal of increasing preseason viewership.
December 6, 2023 • 4 min read
It's been over a decade since the most recent entry in the wildly popular "Grand Theft Auto" series came out in September 2013, meaning anticipation for "GTA 6" has been building for years. Rockstar titled yesterday's trailer as "Trailer 1," making it clear that the company is poised to launch a massive marketing campaign in the lead-up to the game's 2025 release.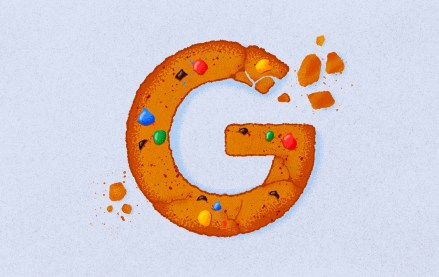 December 6, 2023 • 4 min read
A healthcare client that decided to scrap all conversion tags and cookies within weeks provides a case study for what will likely be a common experience in a year's time.