As reality catches up to DTC brands, Casper could become a cautionary tale
January 30, 2019 • 7 min read
•
•
On Monday, Casper cleared its Instagram account entirely, instead, replacing it with two posts teasing a product drop announcement to come. On Tuesday, Cheap Omega Replica the brand released the Casper Glow, a handheld night light meant to help adults fall asleep and selling for $89 a pop.
It's the latest product in Casper's expanding lineup that's going beyond its bed-in-a-box beginnings. It now sells bed frames, dog beds, pillows, sheets, quilts and duvets along with the Glow, as the company positions itself more as a bedroom brand than a mattress brand.
After all, you only buy a mattress once every 10 years if you buy a good one, and Casper, having raised $240 million in investment funding over six rounds, needs to pay that money back. The company last shared in 2018 that it had reached $600 million in revenue, but it's never said whether or not it's profitable.
"More and more, direct-to-consumer brands that are only one vertical or at least started out in a specific one, they're going to have a hard time exiting," said Alex Song, the founder and CEO of Innovation Department, a company that invests in and incubates startups. "And the longer you wait, the more pressure there is."
In 2017, talks of an acquisition by Target fell through, due to a failure to agree on terms. A source familiar with the discussion said that ultimately, Target's team felt that Casper's $1 billion price tag was too high and Casper's investors wouldn't settle on a lower valuation. Instead, Target invested $75 million in the company, and it currently sells on Target.com and in stores, as well as on Amazon and at West Elm. A spokesperson for Target declined to comment on the specifics of the potential acquisition, but said that the company "remains committed" to the Casper partnership and plans to continue working with the brand. It was also reported the brand would seek an IPO in 2017, which hasn't surfaced. Casper didn't return request for comment.
"If they had taken the deal, you'd have an employee payout, solid jobs and more resources, but you have too many investors who wouldn't have been happy," said Richie Siegel, the founder of retail advisory Loose Threads. "So, okay, you have to keep going, get bigger, maybe raise more money, and then you're sprinting. While you're doing that, the short list of companies that could acquire you are getting shorter."
Casper's since focused on beating other mattress competitors in scope, with new products, as well as in retail, with a plan to open 200 stores in the next five years, all the while feeding the increasingly crowded marketing machine for mattresses and related products. As direct-to-consumer brands struggle to turn a profit and grow without leaning on third-party partners, Casper's at the forefront of what could be the forthcoming bottoming out for digital brands.
"It's precarious — pushing into retail, pushing into wholesale, moving into multi-product assortment," said Siegel. "There are a ton of headwinds hitting these brands and if you raise all this money, it has to come back to earth at some point." — Hilary Milnes
Eyes on eBay
During eBay's earnings call for the fourth quarter of 2018 on Tuesday, it had some explaining to do. Just a week prior to eBay's earnings announcement, Omega Replica Watches minority investor Elliott Management published a letter addressing the company's shortcomings, saying it lacked focus, was too diversified and was being outperformed by the competition. Great timing.
In response, CFO Scott Schenkel said he would not be addressing specifics of the letter during the call. But, one investor pressed him on the idea that eBay was falling short to competitive marketplaces like Amazon. Schenkel responded that while it might "make for a good headline," eBay's always faced strong competition and that hasn't dramatically increased in the last 30 to 60 days.
For the quarter, eBay's earnings beat expectations after all, with revenues increasing 6 percent to $2.9 billion. Schenkel said that the company was looking to its advertising business and payments as its key growth drivers for 2019.
Ship talk
Under the hood of direct retail, a shipping war is brewing. BigCommerce on Tuesday announced BigCommerce Shipping, a shipping and fulfillment solution for companies using BigCommerce to operate their retail stores. Run in partnership with fulfillment and logistics companies ShipHawk and Parcelcast, BigCommerce Shipping is a free add-on for sellers that pay to use BigCommerce already. According to Jimmy Duvall, BigCommerce's chief product officer, the shipping program gives small sellers the advantage of negotiated shipping rates by volume. Providers like USPS, FedEx and UPS give discounts to retailers when their ordering volume goes mass, Omega Replica but for individual brands — like the litter of direct, digital companies flooding Facebook feeds — it's harder to meet that quota. Duvall said that BigCommerce negotiated for sellers to ship through BigCommerce Shipping at a 52 percent discount from what they'd be able to ship for on their own.
As the direct-to-consumer retail category matures, platforms in its orbit are competing to become brands' go-to partners for solving growing pains. Fast shipping and free returns can build customer loyalty, but mounting costs can stand in the way of profitability. Big platforms with lots of cash, like BigCommerce, Shopify and Amazon, want to become the go-to logistical operators for retail's budding brands. — Hilary Milnes
Weight Watchers lands at Kohl's
Retailers want — actually, need — to drive more people into stores, and they're getting creative with collaborations to do so. On Tuesday, Kohl's announced its plans to test a 1,800 square foot WW (Weight Watchers) community space in a Chicago store to host wellness workshops for WW members.
The idea is that WW will help draw traffic as well as increase customer dwell time and offer customers opportunities to interact with staff. In recent years, Kohl's has been investing in wellness-centric products and services, adding more athletic wear brands like Under Armour, and building an influencer marketing strategy around wellness ambassadors. There's a product tie-in as well: In June, Kohl's will start selling a selection of WW's Healthy Kitchen products, Cheap Breitling Replica including kitchenware, cookware, meal preparation tools in selected stores and online. — Suman Bhattacharyya
By the numbers
Merkle released its Digital Marketing report for the fourth quarter of 2018. We pulled the highlights.
Paid search spend grew 16 percent, led by investment in Google search. Spend on mobile Google search ads increased 42 percent, while mobile impressions for Google Shopping were up 107 percent.
Average cost-per-click for companies' brand names was up 18 percent in Google search, a slower increase.
Organic search traffic decreased a half-point to 26 percent of all traffic.
Facebook ad impressions increased 5 percent over last year, while spend increased by 10 percent. Instagram accounted for 27 percent of Facebook's revenue growth.
Amazon Sponsored Products spend (individual products boosted in search) grew by 15 percent over last year, while Sponsored Brands spend (banner ads on product result feeds) grew by 26 percent.
For now, Sponsored Products are the bulk of Amazon's ad business, accounting for 87 percent of spend.
Money moves
DTC women's razor brand Billie announced a $25 million Series A round of funding on Tuesday, bringing its total capital to $35 million. According to the brand, the money will be used to expand its product line.
Telemedicine company Hims is now valued at a reported $1 billion after securing a $100 million round of funding, according to Recode. Hims, which sells erectile dysfunction, hair loss, acne and birth control medication through a network of remote physicians that field questions via video chat.
Walmart secured a deal to sell Fanatics' licensed sports jerseys and other apparel online, giving it a leg up over the competition (Amazon) just ahead of the Super Bowl, in a market worth $30 billion.
What we've covered
Off the wagon: After selling on Google Express for just under two years, Walmart last week pulled out, leading to questions about Google Express' longer-term future as an e-commerce marketplace. To analysts, Walmart's pullout could be the first of a range of brands that will eventually leave the platform, but it could open up opportunities for smaller sellers.
The toys are back in town: Former Toys "R" Us executives are trying it. According to court documents, a Toys "R" Us resurrection company, Tru Kids, is in the works. To pull off a resurrection, the company would have to improve store experience and convince vendors to work with it again.
You have one new connection: Ad buyers are beginning to shift budgets from Facebook and Twitter to LinkedIn. The networking platform is workshopping Breitling Replica Watches lookalike audience for advertisers to start targeting users who might be potential customers.
This article has been corrected to reflect Target's actual investment in Casper: It was $75 million of a $170 million total round. деньги наличные по паспорту
https://digiday.com/?p=320323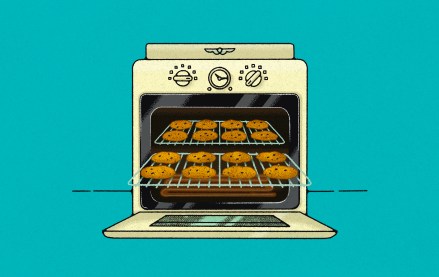 December 11, 2023 • 1 min read
Digiday Programmatic Marketing Summit attendees speak out on why they rate the overall industry's post-cookie readiness so low and what it'll take to raise it.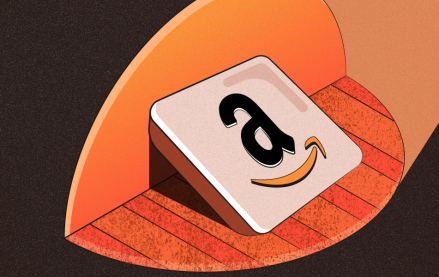 December 11, 2023 • 4 min read
Retail advertising is poised to have its moment, and brands and retailers are upping their marketing spend on Amazon and making the channel a more important part of their holiday plans this year.
December 8, 2023 • 3 min read
For Atlas Creative, expanding into Roblox is not solely a play to scale up. The company believes there are concrete benefits that will come with having a hand in multiple metaverse platforms.