Retail Briefing: At NRF, retail execs focus on human employees over robots
January 15, 2019 • 9 min read
Retailers are talking a big game about technology, but the focus — at least on the surface — seems to now be on their employees.
This incongruity was on display at the National Retail Federation's Big Show this week, where retail's lip service for its employees is as front and center as its technology. Companies like Kroger, Target and Walmart used their time on stage to talk about innovation, including automation and robotics, but the focus was on people: How employees are benefiting from these developments and the emphasis on customer service improvements that comes with it.
At Kroger, for instance, CEO Rodney McMullen insists he's not replacing human workers with robots, even as the company is rolling out driverless delivery with partner Nuro and has joined forces with robotics company Ocado to streamline fulfillment.
"When you look at Kroger overall, we're investing in the future and we're connecting with the customers and it's on their terms. But we'll have the same number of employees, they'll just have different jobs," said McMullen.
Walmart CTO Jeremy King, meanwhile, explained the decision to hire 2,000 more employees for its technology team, as well as 30,000 employees for its grocery and delivery business. King said that people are what fuel the company's digital transformation.
"There hasn't been a year in recent memory where so much of the discussion revolves around jobs — what they look like now, what will they look like later, who do we need," said Ellen Davis, NRF's president. "The surge of automation technology only sheds light on what jobs are necessary, Patek Philippe Replica Watches what skills are required and how technology can help to train the next generation of people. A robot can help you do the manual work, but that just puts the focus on better roles and people."
Retailers want you to know that the robots aren't taking over, and that human workers are as quintessential to the industry as they ever were. As retailers restructure in order to offer customers a variety of efficiency-driven options, like two-day delivery and buy online and pick-up in store, the role of human workers amidst that change is in the spotlight. "It's no longer about showing off the latest technology," said Tony Drockton, founder of the handbag brand Hammitt. "It's about demonstrating the human connection of your brand.
There's a sentimental element in there, as well. "Retail is oftentimes someone's first job," said McMullen. "We shape the workforce." —Hilary Milnes
3 Questions: Female Founders Fund partner Sutian Dong on what's next in wellness
Sutian Dong is a partner at Female Founders Fund, which has invested in over 30 female-founded businesses, including Zola, Rent the Runway and Maven Clinic, a women-focused telemedicine platform offering everything from birth control refills to consultations with dieticians.
Are you planning to expand the wellness brands in your portfolio?
We have spent a ton of time thinking about wellness because we recognize the reality that more healthcare is becoming consumer-directed and consumer paid. Now that more consumers understand the costs of these things, they're thinking, 'What am I doing to think about my wellness in a more holistic, connected way?' So, rather than say, 'I'm sick. I need to go to the doctor," it's, 'How do I make sure I'm well?' It's a different way of thinking about your body and your health.
What areas are you most focused on?
One we're really excited about is personalized wellness and what that means. Everyone is different, so how do we think about regimens that are more specialized for our own bodies? Another area is supplementation — both demystifying supplementation and creating brands consumers trust in the space. With wellness, the reality is that it takes so many different forms: There's Easter medicine, which is becoming more Westernized, like acupuncture, cupping and gua sha, for example. Plus we've invested in [horoscope app company] Co-Star. Astrology isn't wellness in the traditional sense at all, but we think about big trends — things that have historically been New Age-y that have been heavily consumerized over the past 50 years.
What's your take on CBD?
Obviously, it's very hot right now, and so it's going into everything. We're really thinking about CBD and the cannabis space generally because there's a lot of interesting applications, other than your version 1.0, which is selling marijuana legally, which is great — a lot of people make a ton of money doing that. For us, it's more about: How do we think about this as a series of new compounds that will help people feel better? –-Jill Manoff
Why Alibaba doesn't believe in 'omnichannel'
Omnichannel is an inescapable word used by retail executives to describe new online-offline strategies and just about nobody else. Turns out, Alibaba doesn't believe in it as an approach to retail, either. Michael Evans, president of the Alibaba Group, said that one of the biggest differences between retail in China and retail in the U.S. is the mindset.
"People talk about omnichannel in the U.S. — that's just a dot com working with Facebook, Google, all these other online channels to get products out there," said Evans. "The challenge with that is you're not getting the data from any of those channels, and you don't know anything about your customer. That's the omnichannel difference."
Evans considers Alibaba's New Retail approach to differ an omnichannel strategy because any retailers working with Alibaba have a "data bank" they can access that shares information around their own customer demographics, search terms, product performance and more. Alibaba also has a team designated to helping retailers and brands parse and understand that data so they can act on it.
"This is the value of our data at work. We want to build bridges, not moats," said Evans. –Hilary Milnes
Target stands by its stores
Large retailers continue to use physical stores to maximize their competitive position against Amazon. It's been a tough slog for Target, but its efforts seem to be paying off, with the retailer reporting 5.7 percent growth in same-store sales for the 2018 holiday season.
"We're never going to win if we play someone else's game," said Target CEO Brian Cornell. "We knew we couldn't build distribution centers fast enough to go head to head with Amazon."
Over the past 10 years, Target made a transition from operating its in-store and e-commerce businesses as separate entities to integrating the two and using the stores as fulfillment and logistics hubs. Though Target is directing significant resources towards AI, Patek Philippe Replica machine learning and next-generation technologies like VR, Cornell explained that the retailer is razor-focused on the personal touch, and making sure customers' e-commerce interactions can be complemented by added value from in-store experiences.
"Would you rather have a drone dropping that box off or a real person that rings the doorbell?" Cornell said. — Suman Bhattacharyya
Everyone's obsessing over community
When asked about what everyone will be talking about at this year's show, brand executives all had "communities" top of mind.
For some, communities are the ecosystem of employees and customers that keep the operation afloat.
"We're thinking about experience-led retail and what community can foster — especially how community and experience come together to serve as an extension of your brand," said Brandless CEO Tina Sharkey. "We define community in retail by the people that make our products and pack our products, the people who buy our products, and the people who work on our team to create experiences."
But most importantly, communities are divisions of customer groups, understood with data, Cheap Patek Philippe Replica segmentation and personalization. The more a brand can identify and speak to different communities, the more loyal customers will be.
"In retail, communities are like-minded consumers that come together and we have to figure out what more can we do to keep them engaged," said Bill Brand, svp and chief retail officer at Carnival Corporation. —Hilary Milnes
China's hungry for in-store tech
China has proven to be a hotbed of innovation for retail tech. Edward Park, svp of North America at Guess, who spent nine years in Asia working with Zara parent company Inditex, brought much of the ideas he learned at Inditex's Chinese division to stores in the U.S.
"In China, they are very open to innovation," said Park. "I don't know if it's because they leapfrogged into mobile directly or whatever, but they are so much more open to it than U.S. customers."
In his mind, China is a better place to test out the more adventurous in-store tools than the more conservative U.S.
"It's been a little different here in the U.S.," Park said. "Here in the States, people require a little more coaxing to try things, but in China they take to these things immediately. They embrace these new experiential things so quickly."
As more brands turn to China as their next big area of investment, it may prove fruitful to pull out the ideas deemed too futuristic for the U.S. there to see what sticks. —Danny Parisi
Overheard
"Brands are like prey for vendors. I'm turning my badge the other way."
"AI has come a long way. We have an AI news anchor. We even have an AI that can predict, with 90 percent accuracy, the day of your death."
"There's real innovation and there's PR innovation and most people can't tell the difference."
"Honestly, I wouldn't be surprised if Alibaba ran half this conference by next year."
Coming up
TheCurrent, a fashion innovation consultancy headed by Liz Bacelar, Patek Philippe Replica Watches is hosting a welcome party Tuesday night for its newest employee: Scott Emmons, CTO. Emmons launched the Neiman Marcus iLab, the retailer's innovation arm, in 2012. Now, he's made a bold statement: Innovation doesn't happen in-house at retail, thanks to a series of red tape and executive attitudes.
On the last day of NRF, Patagonia CEO Rose Marcario will discuss building a brand customers want to spend money on.
https://digiday.com/?p=318330
September 27, 2023 • 10 min read
Digiday+ Research assesses how brands and influencers are using Shorts to reach new audiences and what types of Shorts videos create the most buzz for marketers.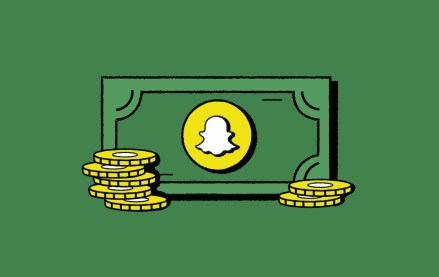 September 27, 2023 • 4 min read
Yesterday, Snapchat marked its return to in-person agency roadshows, sending company representatives to Horizon Media's Manhattan office to showcase a Snap-designed video game intended to capture the essence of what it's like to work at an agency — and how Snapchat can be part of the process.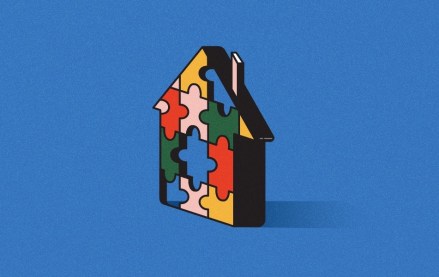 September 27, 2023 • 5 min read
As in-housing settles in as a mainstay, some marketers push for complete control.