Japan is moving fast on an Amazon Go-style push to make its drug stores and convenience stores cashier-free.
As of this week, all of the items in six of Japan's convenience store chains, including 7-Eleven Japan, FamilyMart and Ministop, are to be embedded with Avery Dennison RFID tags as part of the country's initiative to automate all convenience stores by 2025. The tags, called the WaveSafe RFID tags, are able to be microwaved for up to five minutes, making up for a previous limitation on what could safely be tagged with the technology. The initiative, put into place by Japan's Ministry of Economy, Trade and Industry, is working with Avery Dennison to roll out unmanned stores as a way to solve for Japan's workforce and supply chain challenges. Since products will be tagged with RFID tech when they're manufactured, the technology will also make supply chains more traceable and inventory management easier for stores.
"We want to improve the retail experience and improve the store, but we also want technology to allow for interaction and post-purchase connectivity with customers," said Francisco Melo, Avery Dennison's leader of global RFID. "The Amazon Go approach works surprisingly well, but it is very infrastructure-heavy and it has limitations. RFID shows more visibility into production, supply chain, product use cases, context and more information."
Like in the Amazon Go store, customers can leave automatically with their items — they just need to scan a payment method in order to exit the store, which is then charged with everything they have in their bags. With RFID, retailers can also change pricing per item based on demand, inform advertising strategies depending on sales patterns, and prevent inventory from running out or going to waste.
Other companies in Japan are pushing the country toward being totally cashierless, which has more urgency than elsewhere in the world. Japan's workforce is aging as its birth rate declines, and there aren't enough workers to staff stores, particularly convenience stores, which have about 50,000 total outposts in Japan. Signpost, an Amazon Go competitor, is rolling out its cashierless registers in 30,000 stores in Japan by 2021, particularly in the grocery category. It costs around $880,000 for a store to adopt the automated checkout system. According to Juniper Research, Japan will see $78 trillion worth of automated checkout transactions by 2022.
Melo said that while Japan invests in technology, initiatives and infrastructure to overhaul its retail industry to go cashier-free, Avery Dennison plans to open up the tech to more countries.
"The most important element of this initiative is one that retailers everywhere have to think about: How can we use technology that improves the sharing of information, the accuracy of supply chains, and that limits food waste," said Melo. "That's what we plan to propose to other countries." — Hilary Milnes
Amazon storms off
Amazon isn't known to give up a fight, but following vocal backlash to its plans to open a second headquarters in New York's Long Island City, the company has receded. The other HQ2, in Arlington, Virginia, will open as planned. But New York's location, which was supposed to generate 25,000 jobs over time, didn't go over well after city residents learned that Amazon had been granted a $3 billion tax break to set up shop in Queens. The decision has been divisive, with organizational groups praising New York for putting up a fight and not giving into the demands of big corporations, and others seeing it as a lost opportunity.
Amazon said it's not currently looking for an alternate location, but in case those 25,000 jobs land somewhere, Newark has re-upped its bid to be home to the headquarters, which would still get Amazon relatively close to New York's ad talent, which helped to lure the company and its $3 billion ad business to the area. — Hilary Milnes
What to know: Amazon Moments
On Thursday, Amazon released Amazon Moments, yet another revenue stream for the company. Here's what to know, according to Digiday UK reporter Seb Joseph.
Amazon Moments is a program that lets brands partner with Amazon to offer free Amazon-branded products as an incentive to get customers to spend more, through loyalty-driving actions like renewing a subscription.
In return, the brands pay Amazon a fee.
So far, 20 companies are participating in the program including Bravo, Sesame Street, The Washington Post, and Tik Tok.
Other retailers working with Amazon can sign up to have their products offered as incentives as part of the program.
The cost per action pricing model is flexible enough that brands can set costs that won't exceed the lifetime value of their customers, said Amir Kabbara, head of Amazon Moments. For example, if a subscriber is worth $50 to a news publisher, the brand could offer $40 headphones that would allow for a margin of error.
There are more implications of Amazon Moments than adding revenue. It's a rare to Amazon program to operate outside of Amazon's walled garden, which could lay the groundwork for Amazon to monetize more traffic off of its own platform.
This week in Walmart: VR and last-mile delivery
On Thursday, Walmart launched a VR merchandising company called Spatial&, a graduate of its tech incubator Store No. 8. It's the result of Walmart's 2018 acquisition of VR company Spatialand. Through Spatial&, the retailer will offer VR-enabled experiences in parking lots. It's part of what the retailer calls "V-Commerce" and the activation will be tied to the upcoming theatrical release of "How to Train Your Dragon: The Hidden World." Customers will be greeted by the film's characters and led to a "dragon's cave" where they can be taken into an immersive experience based on the movie. After, they can shop merch through the VR experience.
VR, like AR and next-generation technology, is still an experimental tool for retailers. As Lowe's recently told Digiday, the biggest challenge standing in the way of more mainstream adoption is cost. The goal is to tie the customer closer to the brand through immersive efforts.
Meanwhile, Walmart made the news elsewhere for how it's working with delivery services. Instead of using its own employees for last-mile deliveries, Walmart has been working with delivery companies like DoorDash, Postmates, Point Pickup, Skipcart, AxleHire, Roadie and Deliverr. Working with outside services is cheaper than hiring — and paying couriers. But the challenge is the lack of a direct connection with the brand and less control over the experience. Three unnamed Walmart sources told Reuters Thursday that the retailer is able to keep costs down by negotiating pre-determined delivery rates with the firms. Delivery workers are paid by delivery, instead of by the hour, and as independent contractors, they aren't eligible for benefits. According to the Reuters report, drivers that deliver for Walmart through delivery companies make $7 to $10 per Walmart delivery, while Walmart pays a minimum wage of $11 for its workers. Delivery companies have been the subject of scrutiny recently, with Amazon Flex, Instacart and DoorDash reportedly dipping into tips to pay drivers their guaranteed rates. In response to criticism, Instacart announced it was doing away with the practice earlier this month.
Still, Walmart says working through third companies is easier than building those capabilities in-house. "To develop that on our own in each market would take us much longer to roll out," a spokeswoman said. — Suman Bhattacharyya
How marketers spent the holiday
Retail analytics company Loose Threads released its Megaphone Report for Q4, which analyzes how retailers spent their marketing dollars during the busiest time of the year: the holidays. The research below is exclusive to Digiday.
The RealReal set the record for the highest number of marketing emails at 77 in December, or almost 20 per week, followed by Revolve and Everlane. While no emails featured offline retail — a missed opportunity for consumer companies hoping to drive foot traffic to their stores via online marketing — The RealReal was one of the few brands or retailers to highlight a non-product sales opportunity by centering 16.7 percent of its emails on services such as in-store authentication for luxury consignment items or in-store gift wrapping.
While only 15.7 percent of emails during the survey period incited shoppers to sign up to a membership or loyalty program or download the company's app, 100 percent of The RealReal's emails featured a box reminding recipients to download the retailer's app.
Despite Glossier's lauded peer-to-peer marketing strategy, which the company has claimed accounts for 70 percent of online sales and traffic, only one of its emails during the survey period featured someone who appeared to be a customer, though the brand's recent paid video marketing push might be reversing this.
The same goes for plugging social media accounts — only 0.6 percent of emails sent during the survey period focused on social networking, showing little interplay between marketing channels and minimal engagement with shoppers.
Brands and retailers toned down their corporate messaging slightly more on Facebook and Instagram where 2.2 percent of ads featured testimonials. Fenty reigned in this category — customer testimonials comprised 43.8 percent of its paid digital ads, followed by Away (15.5 percent) and Harry's (13.9 percent). All of these testimonials were video ads.
What we've covered
Testing, testing: AR has frequently been considered a brand gimmick, used to seem like a company is hip to the new technologies. That hasn't entirely changed, but the brands trying it are figuring out how to tie it back to the e-commerce performance.
Thirst trap: Amazon's latest ad product prompts customers to review products they've recently purchased in a display ad on Amazon's site. Let's hope they liked it.
Wayfair-4-Less: Even e-commerce retailers are taken in by allure of a good old fashion outlet store. Wayfair's first permanent shop opens today in Kentucky, and it's a large-format outlet where returned items and excess inventory will be sold for marked-down prices.
https://digiday.com/?p=322545
September 27, 2023 • 10 min read
Digiday+ Research assesses how brands and influencers are using Shorts to reach new audiences and what types of Shorts videos create the most buzz for marketers.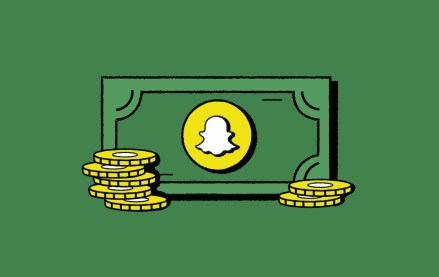 September 27, 2023 • 4 min read
Yesterday, Snapchat marked its return to in-person agency roadshows, sending company representatives to Horizon Media's Manhattan office to showcase a Snap-designed video game intended to capture the essence of what it's like to work at an agency — and how Snapchat can be part of the process.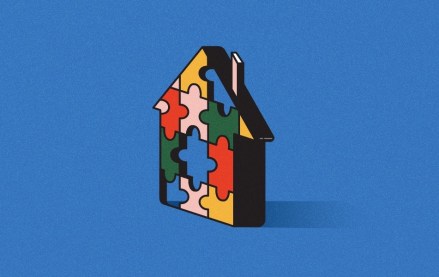 September 27, 2023 • 5 min read
As in-housing settles in as a mainstay, some marketers push for complete control.