Not all sellers on Amazon's third-party marketplace are treated equally.
As more brands shift business to the marketplace to push direct sales, Amazon is giving special treatment to the most prominent sellers, those who have brand equity outside of Amazon, an existing customer base and actual marketing budgets. These select brands are invited to participate in special groups, and given preferred placement during promotions around big events like Prime Day and Cyber Monday. Further down the seller totem pole are the sellers that use the retail arbitrage strategy to make an income, earn money on the side, or fund private-label businesses on Amazon.
The practice has been spun by online opportunists as a low-rent Amazon hack: Sellers can go to Target, Walmart, the Dollar Store and other mass retail chains and start scanning barcodes. The Amazon seller app uses dynamic pricing technology and predictive modeling from the millions of product listings in the marketplace to instantly determine whether an item could sell profitably on Amazon or not, after taking shipping, inventory fees and pricing structures set by other sellers into consideration. Retail arbitrage, which seeds an "anyone can do it if you try" attitude, fuels volume on Amazon's marketplace, but it might be a dying practice: Changes in the e-commerce company's strategy have made it more difficult for sellers to get traction in a hyper-competitive environment that now prioritizes bigger-name brands, and small businesses that can prove out a supply chain, over those using retail arbitrage to build an Amazon business.
"Amazon wants seller success on the marketplace because it drives business, and a lot of that business comes from people who just get up and running on the platform," said Rina Yashayeva, the vp of marketplaces at the integrated agency Stella Rising, and a former business development manager. "It's hands-off, which is good for Amazon, and it's growing."
Indeed, retail arbitrage is a game for self-starters. Thanks to a lack of support and communication from Amazon directly, networks have popped up on places like Facebook and Reddit for third-party sellers to ask questions and swap tips. A lot of these threads are around the nuances of retail arbitrage, and the advice fed to newbies speaks to the glorified hustle. If your business isn't performing, scan more barcodes. One commenter said that if a seller is committed enough, they should be scanning a minimum of 1,000 products a day. Anything that shows a potential profit is bought. Continue ad infinitum.
"Amazon's actually spun itself a perfect scenario that helps pad its business," said Ryan Grant, an Amazon seller who started a business on the marketplace selling old college textbooks, and eventually launched the Online Selling Experiment, a consultancy for other sellers. "It gives you the keys you need to start selling and then backs off. If you can't hit it big on the marketplace, it just means you're not working hard enough. It's selling the dream, essentially: Start a business out of your home by working a few hours a day."
Target's inner circle
Target is lowering the barrier to entry for its loyalty program to get more customers to opt-in. On Tuesday, the retailer said it's expanding the reach of Target Circle, which is currently in beta in Dallas, to five more cities, including Denver, Indianapolis, Kansas City and Phoenix.
Circle is different from REDcard, a loyalty program that offers customers a 5 percent discount on purchases. REDcard makes up 24 percent of purchase volume. Customers can sign up to Circle through the Target app, and it offers reward currency (1 percent back) that can be used for future orders. There are also ancillary benefits, including a gift on the customer's birthday, a vote on Target's charitable giving efforts, 50 percent off customers' first year with Shipt, and no fees on Target Restock, Target's essentials delivery service.
"It's separate from REDcard, and intended to complement the REDcard," said a company spokesperson. "Not everyone wants a payment card, and that's the reason we're broadening our approach." – Suman Bhattacharyya
Vitamin DTC
With 1 million bottles sold and a recent $25 million round of funding, Ritual is figuring out how to fit a modern multivitamin into the structure of a direct-to-consumer brand. According to Katerina Schneider, Ritual's founder and CEO, selling directly to customers online is the only way she could get the ingredients she wanted in her daily women's vitamin — Vitamin K2, microalgae and a specific type of folate sourced in Italy — while charging $38 per bottle. With the new funding, Ritual plans to support the costs of new product rollouts and continuing research and development, while focusing on growth and retention. (Ritual isn't yet profitable.)
Schneider broke down the core components of her company's business model, and how they ladder up to a company that's "staking a claim in women's health, not wellness," according to Schneider. The difference: While wellness is fun to experiment with, multivitamins are essential, she said.
Content: "The best customers we have are the ones that have read the most and gone deep on the site, and spent more time on the site overall. They're going into it knowing more about ingredients, and they know it's not a miracle pill, and it's not just for hair, skin and nails, it's an investment in long-term health. So content for us is big. We hired [our head of creative content] from Vice. Our goal is to help women dig deeper into what's in their products, and content helps us do that."
Subscriptions: "The subscription model allows you to create a better product at the end of the day because your customer is more predictable. So, with our data and analytics team, I can predictively model that this isn't a one-time purchase for most people, and I also know what it costs on Facebook to acquire a customer. That means I can take a hit upfront to acquire someone and a hit on gross margin. If I were to be in retail, where I have to acquire that customer every time they purchase, there would be no way this could function. So we're taking more of a hit upfront, but we're creating a better product, and the cost economics will change as we scale.
"We look at companies like Amazon, and that's what they spend all of their time doing — working on loyalty. It's interesting to compete with companies like them."
Paid marketing: "We've been on all forms of paid marketing, and we consider ourselves a marketing machine: Facebook and Instagram have been instrumental, we did a subway takeover in New York, we've done billboards and out of home, and podcasts have been tremendous for driving valuable customers. Then we spend on places like Google and Pinterest. We're just getting started, and we have a really strong marketing team with e-commerce backgrounds, so paid is a big component. In the beginning, we were more targeted with lookalike audiences but what's interesting for our business is we index high across the country — it's not a coastal phenomenon, and that's what we look for. We want to be a mainstream brand that every household knows about."
The good and the bankruptcies
Two brands filed for bankruptcy this week:
Teen fashion brand Charlotte Russe has filed for Chapter 11 bankruptcy. Its sprawled real estate network, landlocked inside shopping malls, and lack of a digital point-of-view sealed its fate.
Makeup company FullBeauty Brands also filed and exited Chapter 11 in 24 hours this week. The company agreed to turn control over to its lenders.
Meanwhile, in addition to Ritual, other brands are sitting on new infusions of cash:
Stripes Group, a New York-based equity firm, has invested $90 million in Siete Family Foods, a company selling grain-free tortilla wraps and chips.
Cuyana, an accessories and apparel brand built on the higher-quality, slower-consumption mindset of "fewer, better," raised a $30 million round, it announced on Tuesday. Founder Karla Gallardo spoke on the Glossy Podcast about her decision to bootstrap her brand for the first few years before accepting outside funding.
"We're using the capital to do what we do really well, and just do more of it. The advantage is we've proven we can make product, we've proven we can build a supply chain and that customers want to buy our product without any incentives, and we've proven the first purchase is profitable. Now that we've gotten here it's a good time to accept capital so we can do what we do really well. Taking capital earlier, we've seen this a lot — it's to just fuel growth means to spend it all on marketing. Many brands can lose control and customer acquisition costs go up and bringing that back to a profitable model is really hard."
What we've covered
A Digiday exclusive: Electrolux, the company that sells Frigidaire refrigerators as well as other appliances, is bringing all of its digital media buying in-house, beginning with North America and then expanding to different regions across Europe and Latin America.
Second time's a charm: Vogue keeps trying to make e-commerce happen. On Feb. 5, it debuted VogueWorld, a distinct digital sub-brand combining the title's celebrity and street style content with e-commerce.
What's Swedish for 'Rent-a-Center'?: Ikea is testing a furniture rental program as part of a push toward subscriptions and sustainability.
https://digiday.com/?p=321277
September 27, 2023 • 10 min read
Digiday+ Research assesses how brands and influencers are using Shorts to reach new audiences and what types of Shorts videos create the most buzz for marketers.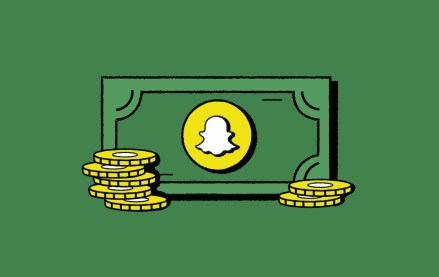 September 27, 2023 • 4 min read
Yesterday, Snapchat marked its return to in-person agency roadshows, sending company representatives to Horizon Media's Manhattan office to showcase a Snap-designed video game intended to capture the essence of what it's like to work at an agency — and how Snapchat can be part of the process.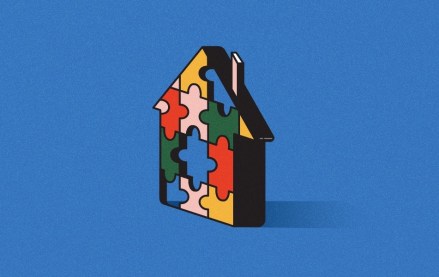 September 27, 2023 • 5 min read
As in-housing settles in as a mainstay, some marketers push for complete control.