Reddit has been around for more than 13 years, but the platform's marketing department is still relatively new. In an interview with Digiday, Reddit's vp of marketing and business development, Roxy Young, explained how the company established its marketing organization in 2018 and plans to build on it in 2019 — starting at CES.
Did the ways in which Reddit markets itself change in 2018, such as by advertising in newer places like TV or podcasts?
I wouldn't say that things have changed dramatically in 2018. Once we established our brand scorecard and got an understanding of where we were in terms of recognition, relevance and reputation, we were then able to dial in the various channels and partnerships that we wanted to leverage. We also have, for example, a partnership with WBUR, and we produce the podcast called "The Endless Thread," where we're able to surface stories from Reddit communities that help share different perspectives from all of these various communities.
How specifically did Reddit dial in the various marketing channels and partnerships? Which ones became more of a priority in 2018 than in 2017 and which went the other way?
I joined the company in mid-2017. The marketing team is relatively new and nascent. Over the last year and a half, we've been growing and formalizing the various aspects of marketing: marketing to consumers, marketing to advertisers, working with media partners. So I would say that throughout 2018 we've been putting some more structure and strategy around those teams based on those brand metrics that we're trying to move.
What exactly have you done to put in more structure and strategy?
These are very simple things. Implementing roadmaps across the teams that are laddering back to our overall company goals and objectives, and ensuring that all of our strategies are aligning with the mission of the company, which is to create community and belonging for everyone at Reddit. It's just taken a little while to grow and establish the teams and get a proper strategy and roadmap in place.
How much of Reddit's marketing to date is done in-house?
Reddit does not have any agencies of record right now. Everything we do is in-house. Over the last year and a half, as we've been building the teams and putting more structure around these teams, their charters and their strategies, we've laid a great foundation. I think as you move into 2019, we're excited to carry that forward and put Reddit out in the consumer world in a more proactive way.
What are Reddit's marketing priorities for 2019, especially after laying that foundation in 2018?
Growing active communities. Community is really at the forefront of everything that we do at Reddit, and I think that in 2018 we really identified that people who are returning regularly to Reddit are doing so because of the specific communities. The vast majority of them who when we ask them why are you continuing to come back to Reddit, it's finding that community that's really special to them.
Do you expect to experiment with newer ways to market Reddit in 2019, like TV or a pop-up event?
In 2019, one of the things that we are thinking about if Reddit is often at the center of these cultural moments. So one of our key strategies for 2019 is to be more proactive in identifying how we can create unique and interesting moments on Reddit, whether that be 100 percent organic through our community or in partnership with a strong brand partner. We've seen these happen in the past. For example, a few years ago one of our April Fool's programs gave people the ability to put a pixel down on a huge digital canvas, and we had this collaborative social experiment that created this super interesting art piece that was all community generated. It was a really special and unique moment that was a way of Reddit quote-unquote marketing itself, showing the power of community and people coming together.
2019 starts for many marketers with CES. Reddit will be at CES. Why is it important for Reddit to be at CES?
Reddit is really looking forward to CES as a way to kick off the year and connect in person with our partners. Additionally, as the team has grown, we'll have new members of our team, specifically our agency development team, our measurement and insight team, that will be on the ground and engaging with partners.
https://digiday.com/?p=316900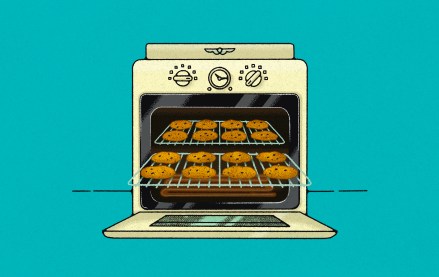 December 11, 2023 • 1 min read
Digiday Programmatic Marketing Summit attendees speak out on why they rate the overall industry's post-cookie readiness so low and what it'll take to raise it.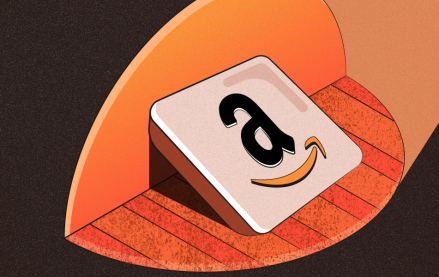 December 11, 2023 • 4 min read
Retail advertising is poised to have its moment, and brands and retailers are upping their marketing spend on Amazon and making the channel a more important part of their holiday plans this year.
December 8, 2023 • 3 min read
For Atlas Creative, expanding into Roblox is not solely a play to scale up. The company believes there are concrete benefits that will come with having a hand in multiple metaverse platforms.