Reddit to grow its 75-person brand partnerships team by 50 percent to woo advertisers
April 24, 2018 • 4 min read
•
•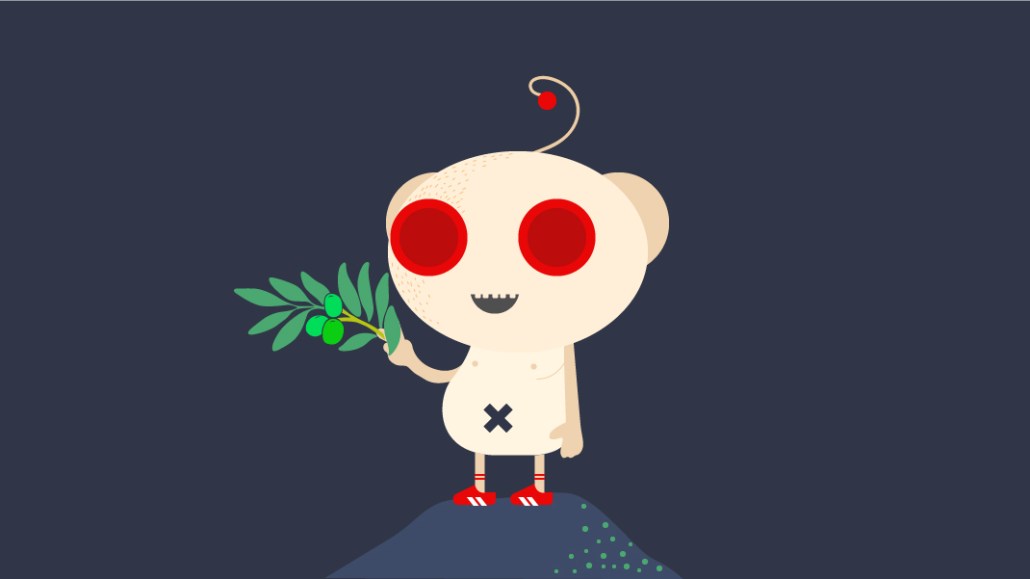 Reddit, the self-described "front page of the internet," is hoping brand marketers will take it and its 330 million monthly users more seriously — and is investing in its sales team to make that happen.
On April 23, the company announced a new hub for sales in Chicago. Rob Sprungman, formerly of AdMob and Google, has joined as a senior director. Reddit's brand partnerships team has 75 people, and the company plans to increase that by a further 50 percent this year. Last week, Reddit hired Jen Wong, a digital media veteran most recently at Time Inc., as chief operating officer.
Reddit's pitch is a young and attentive audience, especially on mobile. The site's age demographic is 79 percent 18- to 34-year-olds. About 58 percent of those millennials visit Reddit on the mobile web and apps only. Reddit, where users on average spend 15 minutes and 42 seconds daily, is the No. 4 visited website in the U.S. and No. 6 globally, according to Alexa.
Despite Reddit's recent efforts to make itself more brand-friendly, the company is still struggling to convince agencies of its worth. A major media buyer said it has only spent minimally on Reddit, in part due to the "sometimes controversial content." None 0f the 30 brand executives Digiday surveyed in December said they planned to increase spend on Reddit.
"Most brands can't stomach making the self-aware creative you need to win on Reddit. You've got to build completely custom content and target very specific audiences if you want to win on Snoo's network," said Jack Appleby, director of creative strategy at Petrol Advertising. (Snoo is Reddit's mascot, an alien who has a ubiquitous presence on the network.)
Reddit, for its part, hopes to change brands' hesitance by expanding its team and increasing its ad offerings. Reddit plans to announce several new ad formats for mobile and desktop over the coming months.
Reddit offers sponsored posts as well as programmatic ads on the website. It released the promoted posts on the iOS app last month, which will come to Android this week. The click-through rates on those new iOS ads have improved between threefold and fivefold since launch, according to a Reddit spokesperson.
Reddit also sells 24-hour takeover packages for the front page or highly promoted on subreddits. For example, HBO is running promoted posts on the television and "Westworld" subreddits that direct users to a website called Delos Destinations for the season premiere of "Westworld."
Some marketers have long admired Reddit for its specific audiences such as TV series fan bases, said Monica Peart, forecasting analyst at eMarketer. Indeed, Reddit isn't completely absent from overall budgets, but it is still not forecast next to the other digital platforms.
Agencies said spending on Reddit has been a client-by-client decision. Appleby recalled a 2014 marketing campaign by FX for the show "Archer" that features characters in a "very popular amateur porn subreddit." TBS premiered the first episode of its animated sci-fi show "Final Space" on Reddit, two weeks before its TV debut.
Beyond TV shows, Rothenberg Law Firm said it buys Reddit ads in part because of the platform's scale and the specific audiences it can target. On April 23, it ran a sponsored post on the front page. The company also targets subreddits related to legal advice.
"We run a few different campaigns there," said Matt Levy, the firm's digital marketing manager. "I'm not gonna spill the secret sauce, but Reddit has allowed us to get in front of more eyes."
Recently, Reddit has been trying to improve the experience for advertisers and users with a redesign. Launched last month, the new design has been slowly rolling out to users. Spencer Bratman, a marketing associate at Fullstack, said he wasn't impressed by the interface.
Woah, #reddit just launched a whole new redesign. Seems pretty fluid to use, however, over 50% of the above the fold content is ads. Not a great #UX. pic.twitter.com/MJoeQVKiOI

— Spencer Bratman (@SpencerBratman) April 23, 2018
"The update seems to focus on monetization rather than a better user experience," Bratman said.
Agencies said they are still concerned about the frequency of ad blockers from Reddit. Brice Berdah, a content strategist, ran several Reddit campaigns last year, and while he said the click-through rate and cost-per-click metrics were "really encouraging," he cautioned against display ads.
"Considering the average Redditor is much more tech-savvy than the general population, I wouldn't be surprised if the number [of users with ad blockers] jumps closer to 40 percent on Reddit," Berdah wrote.
Still, advertising on the platform is growing. Reddit declined to share its revenues, but the company told AdExchanger last month its ad business more than doubled from the year prior and grew fivefold over the last three years.  
But if more brands come to Reddit, the community may question the authenticity behind the "front page of the internet." A flood of branded pages in a community-driven social network sounds a lot like the story of Facebook, and while that's proven financially lucrative, content management and company focus haven't been easy.
https://digiday.com/?p=285110
December 8, 2023 • 3 min read
For Atlas Creative, expanding into Roblox is not solely a play to scale up. The company believes there are concrete benefits that will come with having a hand in multiple metaverse platforms.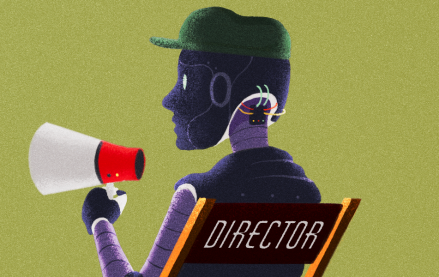 December 8, 2023 • 5 min read
Since ChatGPT became a breakout hit, the names of numerous AI companies and products have entered the cultural vernacular.
December 8, 2023 • 4 min read
Even as linear TV ad spend declines, 23andMe is reinvesting in the channel to boost brand awareness.