'Focusing on pain points': LinkedIn adds more ad-targeting options
July 1, 2019 • 4 min read
•
•
LinkedIn's ad targeting is getting much more sophisticated.
LinkedIn is planning to introduce the ability for advertisers to retarget LinkedIn users who engage with their LinkedIn ads, according to a marketer with direct knowledge of the matter. Currently, LinkedIn advertisers can only see clicks that come from certain audience groups such as from a particular company. Retargeting to individuals is available on other platforms like Facebook and lets advertisers further personalize ads. The feature is expected to come out in 2020, according to the source. Later this year, LinkedIn also will add more narrowed geography-based targeting for city, state and countries.
"We're always building and testing new features and capabilities that will help marketers reach their customers," a LinkedIn spokesperson emailed.
These improvements on LinkedIn come three years after Microsoft bought the company, helping bring more financial resources. In May, LinkedIn bought Drawbridge, a cross-device data company. AJ Wilcox, founder of B2Linked, a LinkedIn-focused ad agency, said he saw the Drawbridge acquisition not as just as an acqui-hire but as a sign of LinkedIn bringing more cross-device targeting into the platform. LinkedIn has relied on cookie-based retargeting, which is not effective when browsers are restricting functionality. Wilcox said adding event-based retargeting such as based on percentage viewed of a video is a necessary step.
"Not only are video ad views very expensive ($0.06 per two-second view), you can't do anything with it like you can on YouTube and on Facebook. LinkedIn understands that their targeting there is weak, and I see them making strides to address this," Wilcox.
Indeed, LinkedIn's pricing is consistently something that concerns marketers. When told about the upcoming retargeting features, Stephen Vujevich, director of digital strategy at Gregory, said, "I can only imagine that would be an even pricier offering given that it would be a smaller audience subset, but it's great to see them giving the ad platform the attention it deserves. Since the Microsoft acquisition, it's pretty evident that they've been systematically focusing on pain points across the platform to slowly evolve it and improve."
Advertising on LinkedIn has significantly improved over the last two years, marketers said. Earlier this year, LinkedIn added more targeting options such as interest-based and lookalike audiences. That's in addition to targeting by company, demographics, education and job experience and also advertisers' using their own contact lists. LinkedIn also has made improvements to the appearance and usability of its ad platform.
"The ad manager is easier to use and looks nice. They have been upping their pixel and audience data a ton. Last year, launching LinkedIn profile targeting that you can do with Bing Ads has been great for clients. Sadly, going through Bing Ads does not make it cheaper, but being able to target LinkedIn people while they are on the Bing network is a huge start to the LinkedIn-Microsoft integration," said Duane Brown, founder and head of strategy at Vancouver-based agency Take Some Risk.
But despite the high cost of some campaigns, LinkedIn ads continue to be worth it to many marketers.
"The CPCs can be higher with super focused targeting, but you get what you pay for in the end. This is no different than on any other ad platform. The quality of traffic is great, and the options to get such precise targeting makes it worth the cost of entry. Plus, competition is not as bad," Brown said.
Beyond the ad platform, LinkedIn has been working to improve the product experience. Last week, LinkedIn told Axios that it altered its algorithm in the feed to boost niche professional interests and posts that are more conversational. These changes in the product should also benefit advertisers by opening up more ad inventory, said Betsy Hindman, a digital marketing consultant for business-to-business clients.
"Smarter and more relevant news-feed content will be great for the ad platform because it will increase the amount of time people spend when they are on LinkedIn and increase the frequency of visits to the site, which will give us more ad inventory and hopefully lower prices a bit. At present, the average user is on LinkedIn only a couple times a month, which means very limited and expensive ad inventory," Hindman said.
Marketers said they hope to see improvements to help scale campaigns on the platform. Wilcox said he would like to see more bulk tools like Google's ads editor. Vujevich said while it's clear LinkedIn has taken a page from Facebook's setup and deployment flow, he hopes they do more on campaign delivery and audience projection functionalities.
https://digiday.com/?p=339469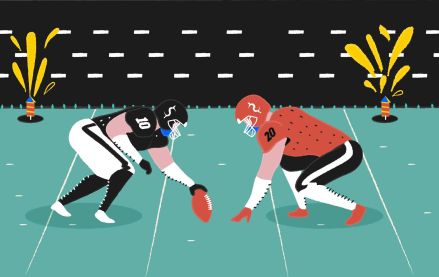 December 6, 2023 • 4 min read
In response to this challenge, the NFL's Detroit Lions have adopted a proactive strategy, introducing an extra channel for their local NFL broadcast. The objective is to broaden advertising opportunities, leverage direct-to-consumer distribution, and establish stronger connections with local fans, with the ultimate goal of increasing preseason viewership.
December 6, 2023 • 4 min read
It's been over a decade since the most recent entry in the wildly popular "Grand Theft Auto" series came out in September 2013, meaning anticipation for "GTA 6" has been building for years. Rockstar titled yesterday's trailer as "Trailer 1," making it clear that the company is poised to launch a massive marketing campaign in the lead-up to the game's 2025 release.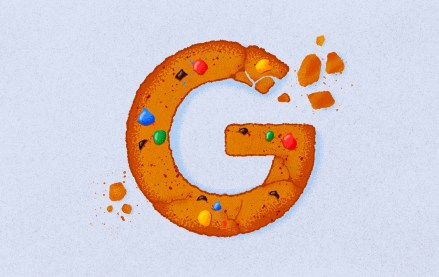 December 6, 2023 • 4 min read
A healthcare client that decided to scrap all conversion tags and cookies within weeks provides a case study for what will likely be a common experience in a year's time.