'They put roadblocks up': Why some third-party sellers are souring on Walmart's marketplace
November 5, 2018 • 6 min read
•
•
For Will Johnston, owner of Grow and Make, a company that sells do-it-yourself kits for a range of categories, e-commerce is more than just selling on Amazon. Though Amazon makes up 90 percent of his online sales, he sells on Walmart to reach customers who may be out of Amazon's reach.
"It's a channel opportunity for us to find more customers," he said. "We sell on Etsy, eBay, our own site; the approach we're taking is having quite a few channels to complement what we get from Amazon."
With its marketplace platform, Walmart is cozying up to third-party sellers to position itself a scalable alternative to Amazon; the retailer recently reported 40 percent e-commerce year-over-year sales growth, and it claims its e-commerce site reaches 100 million unique visitors each month. It said it's focused on offering a great marketplace experience for both customers and sellers. In October, it made millions of marketplace items eligible for free shipping and in-store returns for e-commerce purchases — moves it's touting as seller-friendly and pro-consumer. Amazon may have massive scale, but the growth of counterfeit sellers, limited customer data and the possibility of being banned for factors beyond the seller's control have contributed to a certain cynicism about the platform from a seller's perspective. Many say they're looking at other options, with Walmart, eBay and Etsy coming to mind as possibilities.
"Sellers are looking at Walmart as a great place to expand their businesses because competition on Amazon is fierce," said Cory Checketts, product marketing specialist at Seller Labs, a company that develops software tools for third-party sellers on Amazon. "For a new brand, it can be difficult to compete with established players."
Since Amazon advertising and marketing tools are becoming more expensive, marketplaces like Walmart offer an additional route to customer acquisition. Walmart has 75 million items on its third-party marketplace, which launched in 2009.
But despite Walmart positioning itself as a friendlier alternative to Amazon's black box, sellers interviewed by Digiday say they have their own growing pains using Walmart's platform.
Hitting friction
Sellers say Walmart's platform has appeal — Amazon is saturated and it's becoming harder for emerging brands to be heard — but it has limitations, including requirements to match prices with other seller platforms even though each has a different fee structure from the seller perspective; and a lack of access to customer data, so sellers can't effectively re-target customers for marketing purposes.
Among the obstacles, Walmart sellers that participate in two-day shipping must organize and cover the cost of delivery themselves, being bound by a seller agreement that forbids sellers for listing items for higher prices than other e-commerce platforms. A seller agreement posted on Walmart's site states that the purchase price of products, including the shipping and handling charges, must be "at least favorable to Walmart.com users as the most favorable terms upon which a product is offered and/or sold via any other online sales channel."
Johnston, who uses the Fulfilled by Amazon service on his Amazon store, said his Amazon product costs have Amazon fulfillment costs already taken into account. To make up for the costs of fulfillment for his Walmart items, Johnston once added a $6.95 fee for delivery on items listed to Walmart's site, only to have them taken off the site because they didn't meet price-parity requirements.
"They disabled all my products, so then I decided I could eat the $6.95 [delivery fee], and switched them all to free shipping — that didn't make me feel good as a merchant and it didn't give me any incentive," he said. Working with Amazon's fulfillment service is just easier, even if it comes with a bigger cut into margins, he added. "I'm on the fence on whether I want to continue to work with them — they only put roadblocks up."
A spokeswoman for Walmart said the company is committed to price leadership, and that means offering the same price on Walmart.com as any other platform sellers use. She said the retailer is looking for ways to lower costs for sellers, including giving sellers opportunities to take advantage of competitive shipping rates with Walmart's new in-store returns program.

Access to customer data is also a concern — one some Amazon sellers share. Spencer Chesman, CEO of iGourmet, which sells food products on both Walmart and Amazon's third-party marketplaces, along with eBay, said Walmart doesn't do much better than Amazon on customer data and insights.
"[Walmart and Amazon] both do a pretty good job of hiding that information from us — they give us just enough information to fulfill the order and that's it," he said. "We get the name of the customer, but we don't get their contact information, just the shipping address, which may or may not be the buyer."
Compared to Walmart, Amazon, however, does offer more opportunities for marketing, through Amazon storefronts and targeted ads.
"[Amazon] gives you lots of different ways to 'surface' your item, put them on sale and sponsor product banner ads — it's a lot more sophisticated than what Walmart has," he said.
Betting on loyalty
Regardless of its limitations, customers' loyalty to a large, known brand like Walmart is reason enough to invest on selling on Walmart's e-commerce marketplace. Detroit-based Fix My Toys, which sells sporting vehicles, gear and accessories, generates most of its e-commerce revenue from Amazon. According to Chris Ball, CEO of parent company BW Retail Solutions, Walmart's marketplace generates between 3 and 5 percent of e-commerce sales, but it's still worth selling on it because some customers prefer it over Amazon.
"Consumer tend to be loyal to marketplaces," he said. "On Walmart, customers purchase what they need on it, and once you're selling on one marketplace it's very easy to enter another one — they all function similarly and have different organic reach within search results." But for now, since most of his online sales come through Amazon, that's where the majority of his e-commerce efforts will be focused.

Sellers benefit from the stamp of approval from Walmart, which more carefully vets sellers than Amazon, said Kiri Masters, CEO of digital agency Bobsled Marketing. The bar to participate in Walmart's third-party marketplace — even if they aren't approved for two-day shipping —  is a lot higher than Amazon, Masters said. Approval to sell on Walmart is based on an assessment of the seller's performance which is typically based on returns rate, timeliness of orders and default rate, she added.
Walmart, like Target and other e-commerce marketplaces, is taking cues from Amazon by competing with Prime delivery. The strategy of copying Amazon, however, has a limited shelf life, said Masters. She said retailers will need to think outside of an Amazon copycat strategy to effectively compete on e-commerce offerings.
"If Amazon has 500 million SKUs, how could any other online marketplace compete on selection with Prime?" she said. "Marketplaces like Walmart have a store network they could be using in more creative ways to supplement the marketplace."
Still, some say Walmart's e-commerce marketplace will evolve as customer and market needs change. Zack Holland, director of marketing for Mellanni Fine Linens, which sells on Amazon and Walmart, said it's not realistic to expect Walmart's marketplace to be able to match Amazon's experience on all levels, since building an e-commerce operation out of an existing physical store network is a different challenge than building an online-only, digital-first platform.

"Amazon started selling through third-party sellers," he said. "Walmart's moving from the other direction; it's trying to navigate the waters of how do you still be Walmart while also supporting third-party seller shipping directly to customers. They got to where they are in different ways — Walmart is still trying to figure out that line."
https://digiday.com/?p=309931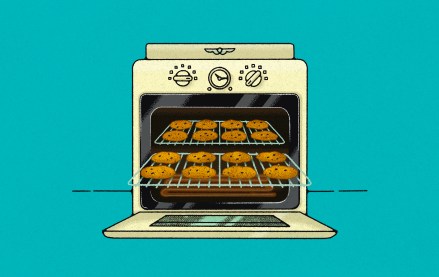 December 11, 2023 • 1 min read
Digiday Programmatic Marketing Summit attendees speak out on why they rate the overall industry's post-cookie readiness so low and what it'll take to raise it.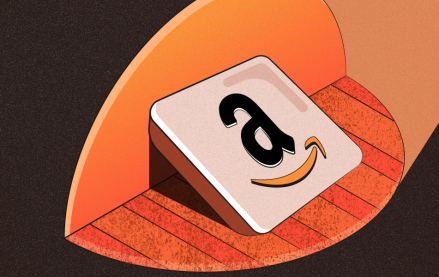 December 11, 2023 • 4 min read
Retail advertising is poised to have its moment, and brands and retailers are upping their marketing spend on Amazon and making the channel a more important part of their holiday plans this year.
December 8, 2023 • 3 min read
For Atlas Creative, expanding into Roblox is not solely a play to scale up. The company believes there are concrete benefits that will come with having a hand in multiple metaverse platforms.