To protect its business, Kroger is building an Amazon-style flywheel
February 19, 2019 • 8 min read
•
•
In 2017, Kroger CEO Rodney McMullen and CFO Michael Schlotman introduced Restock Kroger, an initiative that would change the makeup of Kroger's business. With traditional retail being squeezed, and customers slowly shifting online, Kroger had to rethink its model, build an online business that would help capture customers' shift to digital while still driving traffic back to stores. It also planned to create new revenue streams that would help pay for the cost of re-righting a physical retailer.
By 2020, said McMullen and Schlotman, a new Kroger would be born.
The retailer is on a mission to reformat its stores to push pickup and delivery shopping options, which will then drive more online business, which will then bring in more online advertising revenue, which it can then use to invest more in the online-offline capabilities. And it's not doing this in a vacuum: Kroger has to figure out its own flywheel model before Amazon devours the market.
The grocery retailer, which operates 2,800 stores in 35 states through 24 regional chains including Kroger, Dillons, Ralphs, City Market and Smith's, has been pushed to respond to industry pressures.
Thanks to online competitors like Amazon and third-party delivery services like Instacart, customer behavior is shifting: Any one customer might want to shop in a store, have groceries delivered at home, or pick up most items through curbside delivery and grab the rest themselves, depending on the day. Right now, only 3 percent of grocery purchases happen online, but that's projected to hit 20 percent by 2022, or $100 billion of the $640 billion dollar grocery industry, according to a report done in 2018 by the Food Marketing Institute and Nielsen.
"It's a lot of complexities that we face, and in response, we're putting together a new ecosystem that makes it effortless for customers to get what they want when they want it," said Matt Thompson, Kroger's vp of digital. "All the pieces and components have to come together because the customer is demanding it. We've moved aggressively because the future is now. It has to be simple and seamless no matter what we're talking about: in store, pickup, delivery."
Through Restock Kroger, the retailer is working ahead to prevent a steady decline of market share that would be lost to more competitive online players over time. Taking a page out of Amazon's playbook, Kroger is building a retail flywheel to support its next phase of business. The pieces — physical stores, Kroger Ship delivery service, Kroger Pick Up curbside delivery, an exclusive Our Brands product selection, its financial services program Kroger Personal Finance and retail media business, Kroger Precision Marketing — are being set up to work together to bring in new revenue streams and drive customers to spend more overall with the company.
"I look at it as a death by a thousand cuts," said Tory Gundelach, vp of retail insights at Kantar Consulting. "If you don't offer delivery or curbside pickup, there are few shoppers that are going to up and leave, taking 100 percent of their business with them. But you will slowly start to lose one basket here, one basket there, and in a business like grocery, where you don't see a ton of incremental growth, it becomes a significant problem for a business."
Putting the pieces in place
When McMullen announced the Restock Kroger program, he told investors the plan would generate $400 million in incremental operating margin by 2020, following a $1.3 billion investment. Part of that is $800 million invested in new customer experiences and $500 million in the hires needed to support them.
But it's not as easy as slapping online pickup and delivery options on top of a physical store network: Online sales have different margin structures and have a harder time turning a profit, meaning a retailer like Kroger could easily lose money on online orders.
Kroger's flywheel starts with the main entry point for customers and its main competitive advantage over Amazon: the physical stores. Right now, digital sales account for only 1 percent of all Kroger sales. But thanks to Kroger's loyalty card, it can track 97 percent of all in-store purchases to a household, which gives it an overview of the purchase history and patterns of customers.
"The trick for retailers is that they can't assume a build-it-and-they'll-come deal for getting the same customers who shop their stores to spend with them online. As grocery shifts online, Amazon has a disproportionate share of online grocery, which means it easily eats into your growth as more dollars go online overall," said Andrew Lipsman, retail analyst at eMarketer. "That's a huge hurdle for a company like Kroger to clear."
Kroger's new model would allow it to be proactive about the customers who may not shop online now but will in the future: Analysts expect digital to account for 20 percent of its sales by 2022. So it's using that in-store customer data, with 84.51, the in-house data technology company that it acquired in 2015, to build customer profiles that prompt more relevant online and mobile messages, product recommendations and promotions, which drive more customers to build online shopping lists. It may be more profitable to have customers shop in stores, but more customer volume shifting online helps supplant the cost of investment in online order and delivery capabilities.
The stores are then crucial in fulfilling online pickup and delivery orders. Right now, Kroger offers delivery in 150 markets with Instacart, with orders being picked and packed at physical stores. Putting more emphasis on order pickup and delivery would then drive more customers over time to shop online.
"We're seeing enormous investments in digital at Kroger. Capturing a shift to online-only works if there's a good ecosystem in place for buying groceries online," said Jason Goldberg, the svp of commerce at SapientRazorfish. "And when you have more people shopping online, you need to monetize it."
The new media model
Underpinning Kroger's online grocery business is Kroger Precision Marketing, its retail media arm. Kroger doesn't break out the size of its advertising business, but it's growing: In the third quarter of 2018, the company said revenue for Kroger Precision Marketing was up 150 percent year over year and that its ad products resulted in 700 million product impressions for brand advertisers, which include PepsiCo and Nestlé.
Brands have always spent money with retailers like Kroger to get more exposure and visibility in stores, like an end-of-aisle display or space in its weekly circulars. Online has blown the possibilities open, and Amazon's retail-as-a-search-engine model has taught brands to think differently about where they spend their ad dollars. Kroger has also used 84.51 to put more customer data in front of advertisers, showing how they can target families who most often buy baby formula or a certain brand of soda with more relevant ads.
"What the data lets us do is: If you're a Kroger customer you're going to see the things you need in your next shopping trip being targeted for you, and it doesn't matter where you're shopping with us," said Thompson. "Relevance is almost overused but for the customer and for our brand partners, we need it to make this entire thing work."
Kroger is counting on a new ad business to drive higher-margin revenue from brands who will spend not just trade dollars, which get them better visibility in stores, but brand marketing dollars with Kroger. Kroger has rolled out 16 new ad products in the last year, including search ads on its online site and programmatic ads on sites like ESPN.
One brand marketer who asked to speak on background said that it's now spending 25 percent more annually marketing with Kroger but that it still considers it an experiment to see if the ROI is worthwhile. The marketer also said that Kroger is pushing newer ad products hard, like keyword term bidding and brand promotions in search, by offering more specific customer data profiles to inform the ad buys. It also promotes higher-than-average ad response: Stuart Aitken, Kroger's svp of alternative business, said that Kroger's ads have a 70 percent average for viewable impressions and click-to-conversion rates that are two to three times the industry standard.
"Kroger's entering new territory here by competing for general marketing dollars, not just traditional trade dollars," said David Tiltman, head of content at marketing consultancy WARC. "What makes it interesting is the data they have and are able to share. What makes it risky is the question, do they really have the scale to make it worthwhile?"
Activating the flywheel
Kroger is in a race for reinvention, one that is complicated by Amazon.
For Kroger, it will take time to see the effects of the flywheel settle into place, and competitive players like Walmart and Amazon are looming. But if it makes good on its bet to generate an added $400 million through its investment, it will be sending a message to traditional retailers: Follow the Amazon model.
"What will make Kroger successful is connecting the pieces. It can't be a bolt-on online business; it has to flow through what they're doing in the store, how they're using mobile apps to drive the online business, understanding why people go in the stores when they do," said Gundelach. "Everything needs to work together — higher-margin businesses lift up the tighter-margin ones. Amazon laid out this strategy. Other retailers can lift it."
Download Digiday's guide to 6 ways Amazon will eat the media and marketing industries here.
https://digiday.com/?p=322682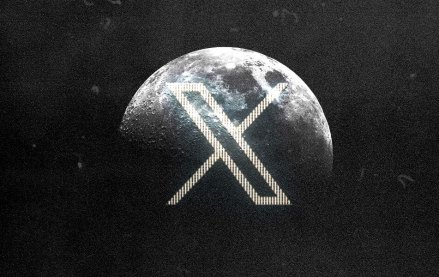 November 30, 2023 • 4 min read
In the packed DealBook conference in New York yesterday, owner Elon Musk bluntly told them to shove it.
November 30, 2023 • 2 min read
WorkTok, or CareerTok, is in full force. Combined, those hashtags on TikTok have over four billion views and it is benefiting Gen Z.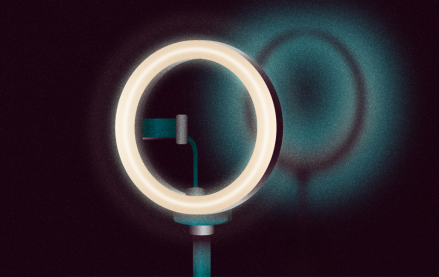 November 30, 2023 • 5 min read
In this week's Digiday+ Research Briefing, we examine how brands have been upping their TikTok investments this holiday season, how Lyft and the MSG Sphere are positioning themselves as ad opportunities beyond OOH, and how publishers are committing to building their events businesses in 2024, as seen in recent data from Digiday+ Research.