'Power dynamics': Why the return to offices is more nuanced than it seems for agencies and their employees
August 24, 2020 • 5 min read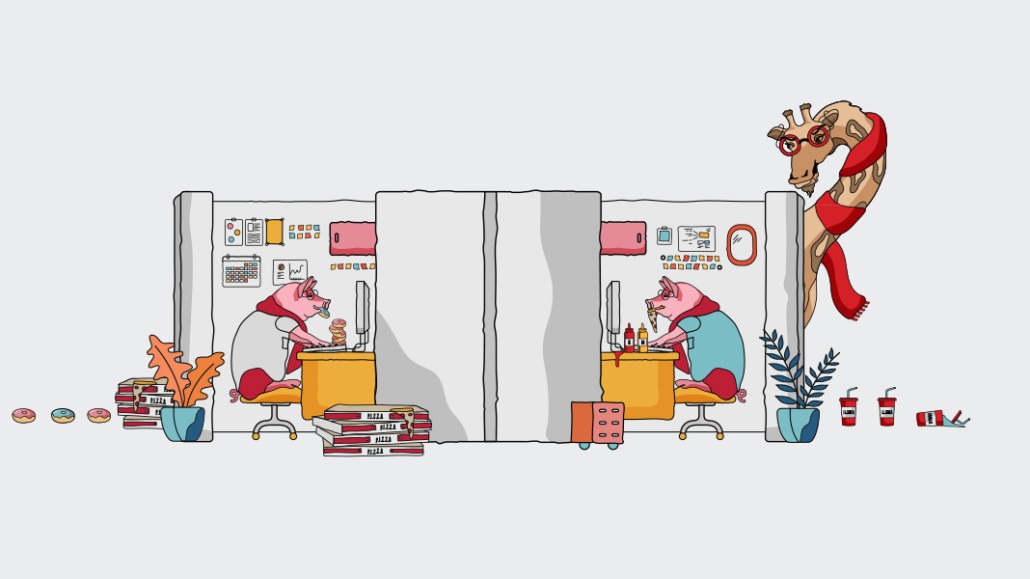 This Marketing Briefing covers the latest in marketing for Digiday+ members and is distributed over email every Tuesday at 10 a.m. ET. More from the series →
As some holding company agencies have started to open their offices, or announced plans to do so soon, employee anxiety about return policies is starting to build.
Employees are being told that going back to offices is on their terms and that doing so is on a volunteer basis with limited capacity. In late July, for example, Omnicom opened offices for employees who wanted to have a place to work and returning was "totally optional," according to the holding company. This week, in a memo announcing plans to open offices across the U.S. in September, McCann told employees that they shouldn't feel "pressure to return to the office" and that they can "continue to work from afar" but that the offices would open for those who wanted to access them.
But the inevitable 'is it really' question about optional returns is in the wind as Labor Day nears.
If you ask agency leaders about it, they'll say they're simply trying to figure out what's best for employees. If you ask agency employees about this approach you'll hear mixed reviews. Some believe that this is a viable approach that gives flexibility and choice to employees. Others say that it depends on the internal politics at the agency as leaving it up to employees or employees' managers could further foster power imbalances with some left to feel as if they aren't team players unless they return to the office.
"Ours has been great [about it], I haven't felt any pressure," said a strategist who requested anonymity. However, an agency where the strategist previously worked at has also voluntarily opened its office up for employees — but it's a different story. "Owners are 'sad' and 'feel hurt' that no one is coming back while employees feel like them not going into the office is being held against them."
Depending on the agency, the stress of whether or not to return can be exacerbated by the possibility of layoffs as those have continued throughout the ad world. For those worried about being laid off, deciding whether or not to return when offices are back open can be even more complex.
For some staffers, after working for home for four plus months, having the option to go back is helping them manage this moment. "It's the only thing keeping me sane," said a copywriter who has been going back into his agency's office in recent weeks. "Most of my life is tied to that office and the people in it, so I think part of me is doing all I can to grasp at normalcy to not totally lose hope."
And for minority employees the strain of making the decision to return to the office or not is heightened not only by coronavirus concern, but also the social injustices they're experiencing. "Agencies opening up their offices, even on a voluntary basis, are lacking consideration for power dynamics within the workplace and putting Black talent in a tough spot," said a buyer who requested anonymity.
The buyer continued: "Black employees, for months, have been watching Covid-19 numbers in their community surge coupled with increased police brutality in our communities, which has left many of us with severe anxiety. We will feel pressured to come into the office because of optics and fear for job security. You are asking Black employees to choose between their job security or their safety."
Agency employees and execs say that whether or not agencies decide to open offices, managing expectations and helping assuage any sense of pressure or guilt to come in will be key.
"Any company, especially our creative industry — most definitely any intellectual sector — should understand that the ability to allow its talent to be happy, safe, comfortable, motivated, needs to have the employee's personal wellbeing at the very core of their HR policies," said Frederico Roberto, executive creative director at digital marketing agency Interweave. "Agencies that fail to do so are doomed in the long run, as this situation is not going to go away, anytime soon."
3 Questions with Reema Elghossain, vp, 4A's Foundation
What advice do you have for portfolio school graduates on the job hunt now?
As you take this time to connect with agencies, partners, and leaders, opportunity will arise — and often leads you down a different path of possibilities than expected. Expand the boundaries of your expectations for what your next steps "should" look like and maintain the relationships you build as you go.
How are you helping the Multicultural Advertising Intern Program (MAIP) class find jobs in this agency job market?
MAIP's overarching goal is to ensure that we find, retain and grow the next generation of diverse leaders within the marketing and advertising industry today. [This] week's Face of Talent [events], in partnership with Advertising For Change, are specifically geared towards helping the entire MAIP 2020 class of 369 fellows connect with over 75 agencies to find jobs. This year's event will be 100% virtual and the week-long series of events include: Virtual Diversity Career Fair — one of the largest diversity Career Fairs in the industry, giving the fellows access to participating agencies and partners to network and make connections with recruiters; MAIP Greenhouse, which allows creative recruiters time with creative fellows to review portfolios; and MAIPCon, a two-day professional development conference compromised of panels, main stage discussions and workshops aimed at enhancing professional skills.
How have you transitioned the Face of Talent to be virtual this year and why was it important to do so?
We wanted to create an experience that will allow agencies, partners, and fellows from everywhere in the country to participate and network the best way we can. In fact, the transition from in-person to virtual has elevated that agenda. Agencies each receive a virtual booth with staffed recruiters to connect one-on-one with MAIPers, host presentations and group conversations, and exchange information that leads to future opportunities.
Diversity, equity and inclusion work is more important than ever and we are committed to continue to lead the way to create truly diverse teams that mirror the societies in which our industry serves.
https://digiday.com/?p=375719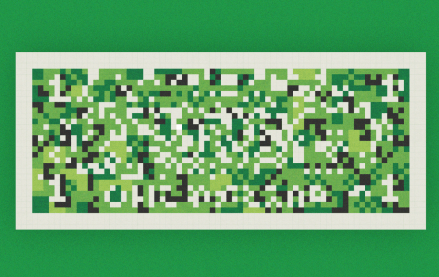 September 21, 2023 • 3 min read
Ducati has legitimate reasons to investigate Web3 tech as a marketing tool. Building a community of Ducati enthusiasts, or "Ducatisti," has been a core element of the brand's marketing for decades.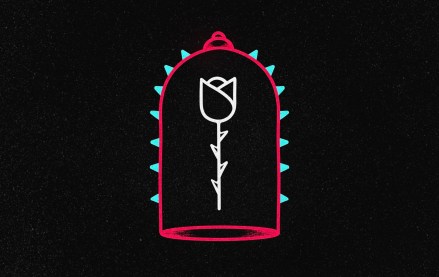 September 21, 2023 • 5 min read
In this edition of the weekly Digiday+ Research Briefing, we share focal points from Digiday's recently released reports on agency and brand confidence in TikTok, and on how publishers are making Instagram work for them.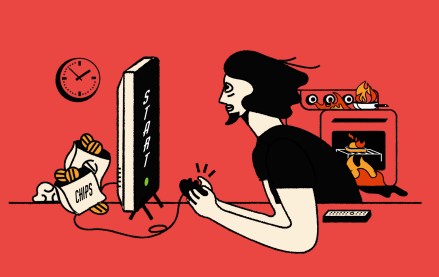 September 21, 2023 • 4 min read
While this is the first gaming related livestream Fandom has done with Instagram, it's part of a bigger push to celebrate and embrace the vast gaming community among the Gen Z demographic thriving on Instagram's platform.