Poshmark co-founder Tracy Sun: It's all about the seller-shopper connection
June 19, 2019 • 5 min read
•
•
Poshmark sellers have reported making up to $100,000 on the platform. With the money they're bringing in by purging their old clothes, they're buying cars, taking vacations and funding their weddings. Some have updated their affiliation with the company from side-hustle to full-time job.
Within the last year, Poshmark has announced it's distributed $1 billion to its network of 5 million sellers, with a majority of sales made through its mobile app. It's also tested physical retail through seller-hosted pop-ups at Macy's and it's expanded its board with the addition of Serena Williams.
Since its launch in 2011, the company has raised $160 million, and at the time of its last funding round, in late 2017, it was valued at $625 million. It's expected to announce an IPO this year.
"I truly believe the Poshmark seller base will continue to transform the way we shop," says Poshmark co-founder Tracy Sun. Digiday spoke to Sun about how the company is personalizing the buying and selling experience, and how it's setting the stage for the next wave of digitally native brands.
What's been your approach to fundraising?
From the start, what we were pitching to fundraisers is basically what you see today. It was a big idea in that it's a social commerce platform. We had to build an e-commerce platform and a social network, and then build all the connections in order to integrate the two through data. We knew the vision was big, and that influenced our fundraising strategy — we went big. Speed of execution was critical, and we raised money to help accelerate our growth.
To what extent are you able to control Poshmark's inventory?
We don't hold any inventory, but we are able to influence the inventory on our platform. Everything we do, we do through our sellers — so we encourage them to understand trends in their selling data, we share data with them on what brands our shoppers are really looking for, and we help them match the inventory they're sticking to that demand. We also have this tool called the Posh Party, which is a real-time shopping event that brings buyers and sellers together around a certain theme. It's usually a specific brand or style that's trending, and that helps drive up the inventory.
How are you using data to personalize the experience?
We use a lot of data to personalize each buyer's experience. When you open the app, that feed is unique to you based on the people that you follow in the network, the brands you love and items you may have shown interest in before. We also use data to personalize the selling experience: We help sellers connect with people who are potentially interested in each and every item in their Poshmark closet. It's different for every item: If a seller is selling a Chanel handbag, we help them promote their listing to people who are interested in that bag, which will be a different group than for their Zara dress. Everything is driven through data, software and then ultimately the people who are interacting with it.
Has your marketing strategy evolved?
We have worked with influencers from day one. In fact, some of Poshmark's beta testers were influencers — fashion bloggers in San Francisco — because at that time, we needed people who were comfortable taking selfies. Our approach to influencers fundamentally hasn't changed, we've just increased the volume. And we've been really focused on working with influencers who have an organic passion for Poshmark. When they can authentically tell the story of why they are attracted to the platform, that resonates with our culture and our brand. To facilitate that, we do things like help them host parties where they can spread the word. It takes a lot of time and resources, and it's a heavy investment, for sure.
We like to test all different kinds of channels, because you can never count on one thing. The world is changing and consumers are changing. We recently ran a test with subway ads, and we have invested pretty heavily in TV this past year. TV is proving effective; we've seen a lot of success in the channel, so we'll continue investing in it in the future.
What's been the secret to success for your most popular sellers?
They're responding very, very quickly to comments, because they know Poshmark sellers want to connect with them; it's all about the connection. They've also figured out that an item will sell faster if they tell a story around it, and they photograph themselves wearing it — that's so much more authentic this day and age than showing it on a model nobody can relate to. Some have tens of thousands of followers; they're influencers on Poshmark.
Is that beyond just sales?
Over the last year, we've seen the emergence of Poshmark sellers creating and launching their own digitally native brands on the platform. The brands are social in nature, because they're built on the premise of a world with social commerce. Behind the scenes, we're rooting for these sellers and also collecting the data. What we're seeing is these brands often perform better than a more conventional brand, because they've grown up in the world of Poshmark. The sellers know how to use the social amplification tools, and they're leveraging the influence that they have in the network to then spread the word of their brand. They have built-in marketing to those followers.
https://digiday.com/?p=338374
October 4, 2023 • 7 min read
•
•
There are still those who believe that AR has a place in the marketing funnel, however big or small right now.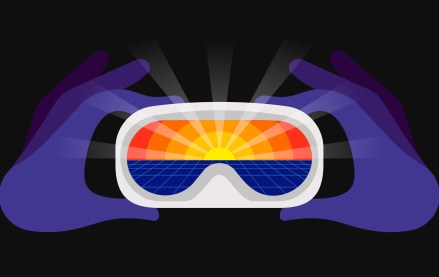 October 4, 2023 • 3 min read
•
•
With Pokémon Go revenues falling year-over-year, Niantic, its developer, is looking beyond its popular augmented reality game to generate profits.
October 3, 2023 • 2 min read
•
•
In episode four of the "Is This The Metaverse?" narrative podcast, Glossy international fashion reporter Zofia Zwiegliska spotlights the brand opportunity when it comes to fashion in the metaverse.