'We're here to play and we're here to stay': Toys 'R' Us Canada wants customers to know it's still alive
July 12, 2018 • 5 min read
•
•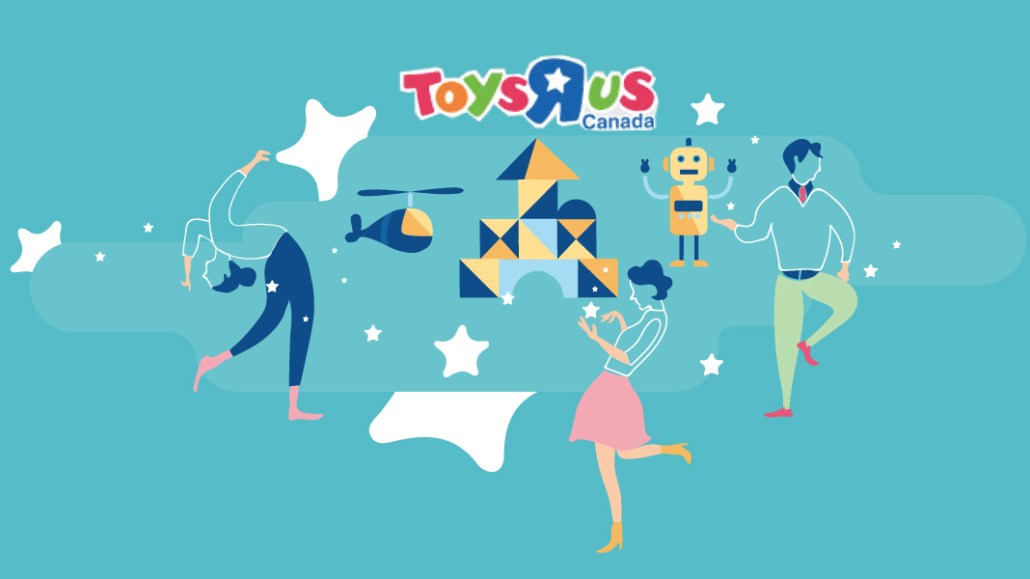 Toys "R" Us Canada wants you to know it's very much alive.
The toy retailer has ceased all U.S. functions since the company declared bankruptcy and closed all stores two weeks ago, but the company's Canadian unit is alive and kicking — creating a very unique brand problem for a company that most consumers associate with "dead."
The company's Canadian president Melanie Teed-Murch is on a two-month Canadian tour to recast the brand — reminding people it's alive through a series of media appearances and a planned redesign of physical locations to allow new in-store experiences. It's also using mobile payments and in-store pickups of online orders to appeal to tech-savvy customers who may be tempted to shop on Amazon as a way to get ahead.
"The media still coming in from the U.S. is enormous and, unfortunately, the pickup of bad news is tenfold that of good news," Teed-Murch said in a recent interview. "It's our No. 1 priority to get our message out that there is a business here."
The refresh of the brand spans two core areas — updates to physical locations, for which the company will reportedly spend $7.6 million by the end of the year, and a re-casting of the company's image as a Canadian institution, appealing to customers' sense of community.
"We're here to play and we're here to stay in Canada," Teed-Murch said in a video posted on YouTube this week. "We're Canadian-owned and operated by Fairfax Financial Holdings, employing your neighbors, your cousins, and brothers, saving over 4,000 jobs, and when you choose to shop with Toys 'R' Us and Babies 'R' Us Canada, you're reinvesting in your communities."
Toys "R" Us Canada has 82 physical stores. In April, Toronto-based Fairfax Financial Holdings bought the store chain's Canadian unit for $237 million, letting it continue to operate stores under the Toys "R" Us name, while Ireland-based Smyths Toys acquired the retailer's 93 stores in Germany, Austria and Switzerland.
The company's rebrand as a Canadian company appeals to patriotic sentiments, and it's taking a page from other Canadian companies like Lululemon and Indigo that achieved success through experiential marketing approaches, said Susan Cantor, CEO of New York-based branding and strategy Agency Red Peak.
"This isn't an unprecedented move for Toys 'R' Us — they're seeing the success of other brands and companies looking to drive more customer traffic with a more dynamic experience for their customers," she said. "Canadian consumers like to touch and feel when they shop, and they place real importance on the in-person shopping experience."
Toys "R" Us Canada did not respond to a request for an interview, but the company reportedly plans to renovate 40 stores by the end of the summer. Based on prototypes it rolled out in Barrie, Ontario, and Langley, British Columbia, it plans to make physical retail experience a more interactive one for customers. To enable this, it plans to introduce sight-line shelving, grouping items based on play patterns rather than brand names, and turning the physical spaces into venues for game playing, food-service partners and events like birthday parties and workshops.
From a crisis communications point of view, the company took swift action to reassure Canadian consumers that while the company dissolved its operations in the U.S., its Canadian operation is open for business and evolving with the times.
"The coverage of the bankruptcy [in the U.S.] and closing of the stores was immense and very sad," said Dorothy Crenshaw, CEO of Crenshaw Communications. "They need to continue telling the business story, and be the heroes that have revived the brand in a new financial structure in Canada — there are a lot of great aspects of this story."
According to social media analytics company Crimson Hexagon, over the last three months, discussions on Twitter, Facebook and Instagram about the Toys "R" Us brand spiked in June, the month of its U.S. stores' closures, with 273,500 mentions in June in the U.S. compared to 7,900 mentions in Canada. Brand sentiment in both countries leaned negative throughout the period — roughly two-thirds negative in both countries. In the U.S., sentiment about Toys "R" Us was 71 percent negative and 29 percent positive, while in Canada, sentiment was 66 percent negative and 34 percent positive.
Crenshaw added that focusing on the experiential element is one way to build on physical presence and legacy history — an advantage newer upstarts don't have. To continue to be successful, she said, it needs to mount a robust marketing operation with paid media placements.
Focusing on physical locations may appeal to Canadian consumers, Cantor said, pointing to statistics that suggest Canadians are more receptive to physical stores versus online e-commerce shopping. But Bruce Winder, a Toronto-based retail analyst and co-founder of the Retail Advisors Network, said Canadian consumers' increased openness to physical retail compared to their American counterparts — online sales amount around 5 to 7 percent of sales — is temporary. Digital retail, particularly through Amazon, is quickly catching up, and the Toys "R" Us rebrand and refresh of physical locations is a defensive move against Amazon's encroachment into the Canadian market. Amazon is quickly growing its Canadian presence, as shown by the company's announcement Tuesday to open a fulfillment center in Ottawa, adding to its network of centers in Ontario, British Columbia, and Alberta and a 6,000-strong Canadian employee base.
Toys "R" Us Canada is currently Canada's second-largest toy retailer, with annual sales of $762 million. The company doesn't rule out new physical stores and themed pop ups in locations that can't support permanent stores. While it's making moves in the right direction, the time and investment required to keep pace with competitors will be major challenges, said Winder.
https://digiday.com/?p=294786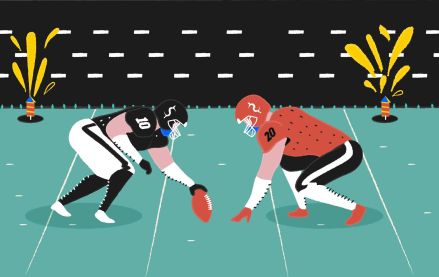 December 6, 2023 • 4 min read
In response to this challenge, the NFL's Detroit Lions have adopted a proactive strategy, introducing an extra channel for their local NFL broadcast. The objective is to broaden advertising opportunities, leverage direct-to-consumer distribution, and establish stronger connections with local fans, with the ultimate goal of increasing preseason viewership.
December 6, 2023 • 4 min read
It's been over a decade since the most recent entry in the wildly popular "Grand Theft Auto" series came out in September 2013, meaning anticipation for "GTA 6" has been building for years. Rockstar titled yesterday's trailer as "Trailer 1," making it clear that the company is poised to launch a massive marketing campaign in the lead-up to the game's 2025 release.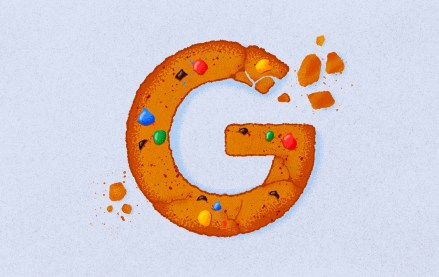 December 6, 2023 • 4 min read
A healthcare client that decided to scrap all conversion tags and cookies within weeks provides a case study for what will likely be a common experience in a year's time.