With Plan A, CEO Andrew Essex plots the non-holding company of the future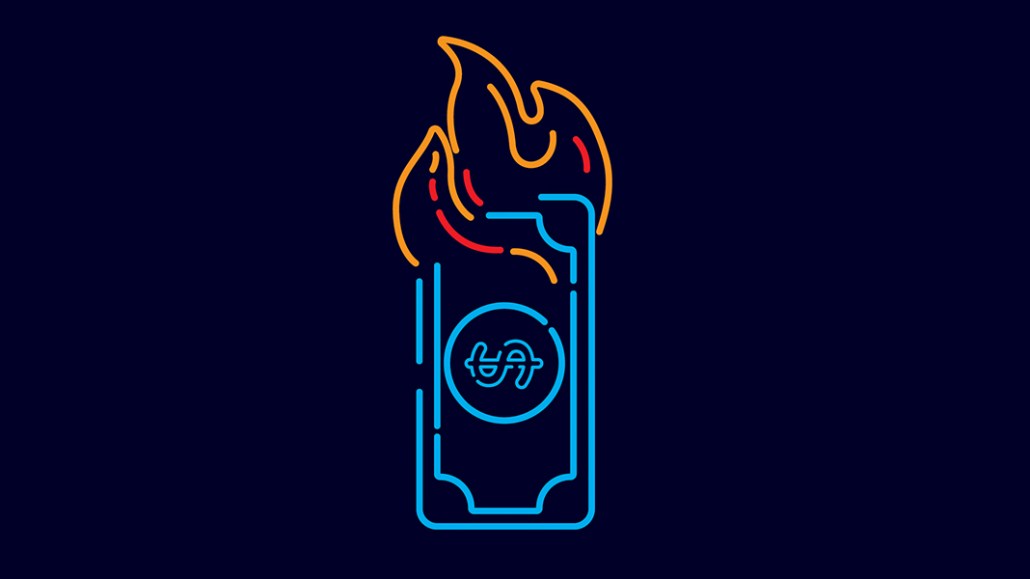 Nearly two years ago, Andrew Essex and MT Carney announced the formation of a new agency network, Plan A in Cannes. In that time, Plan A has added 10 agencies and lost one (Badgers & Winters, parted ways with Plan A last September) for a total of nine shops in the fold. Four of those additions were announced last month: design agency Tether, digital studio Chapter, gaming marketing shop TwoFiveSix and PR firm The New New Thing. Under the agreement, the ownership stays with the individual agencies, not Plan A. Essex, formerly the CEO of Tribeca Enterprises and, prior to that, Droga5 CEO, caught up with Digiday to share the latest at Plan A and give his take on the state of the industry.
The agency business is feeling the pressure right now, with extended payment windows and fewer agency of record assignments. Why does it make sense to build another holding company?
I would reject the idea that we're building a holding company. It's a collective, a nimble model designed for the new world in which relationships are increasingly project-driven and overhead is the real impediment for success. The holding company model of the past was really about aggregating revenue. This is truly about aggregated capabilities. Just as you don't need multiple CFOs within a holding company, you don't need multiple competitors unless it's a scale play. We have complementary services. It's more like an All-Star sports team. It's not about internal redundancy and roll up of revenue, it's about putting together a collection of specialists who can work together or independently.
Do we need another holding company?
We wouldn't be doing it if we didn't think so. But, again, I don't like the term holding company. This is a solution for clients to meet the needs of the modern marketer. We're a category of one, that's a good place to be.
Will you end up with one department in charge of accounting?
The idea is to move toward centralized services on the back end but over time because the first and most important thing is culture and the needs of a founder.
How many shops do you think you'll end up with under Plan A?
We'll be announcing some new additions to the federation [at Cannes] as we continue to round out the services. But there will be a cap because at a certain point we will have a full bench. I don't think of it numerically. I think of it as services. If you're a marketer and you're looking to check off the boxes, I would say we have 80% of the boxes a modern marketer would need checked if they're looking for top of the funnel expertise. But there's still more. I don't want to give away the playbook. We have a pretty full bench at this point: We have experiential, social, brand strategy, design, PR, crisis communications, gaming.
What happened with Badgers & Winters?
Did you ever have a relationship that didn't work out? It just wasn't a fit. It was early days and I think we both misunderstood each other's intentions. I have nothing but respect for what they do. They wanted to maintain a lifestyle business and we are engineering this for an outcome [for clients].
Do you want to bring in media services?
I'd rather focus on the top of the funnel at this point, creative, strategy and relationships — the services that cannot be automated. We want to bake the bread, not necessarily slice it or distribute it.
In-housing has been on the rise. How will you compete with that? 
With regard to the in-sourcing of agency services, it's smart and efficient but creative people get bored working on one thing 24/7 and you lose objectivity. I would imagine that much of the day-to-day performance marketing expertise, the media expertise, can be brought in-house but you still need a consultative, objective point-of-view to re-position your thinking, to inspire and to drive change. That will always be welcome. Even as clients in-source, they will look to external thinkers.
Consolidation has been rocking the industry. Do you think that will continue?
On the holding company level, the costs are insurmountable and there will be much more consolidation and retooling but they're fighting an uphill battle, especially as public companies. [Consolidation will] happen internally [at holding companies]. They will continue to hyphenate once separate entities and then they will look to larger, more massive consolidation.
After the consolidation, do you think there will just be fewer shops?
The analog is probably digital media. Vice ingests Refinery, Vox ingests New York. Similar things will happen [in the agency space]. It's the only way to compete for an industry that's facing secular decline. Then it will become less commodified as a result, which is a good thing. Maybe all of this is just a necessary correction. There were too many players. There was a pretty low barrier to entry and this is a Darwinian reset. Publishing was in decline before Madison Avenue was in decline and the consolidation we see in publishing will be reflected in advertising agencies and their holding company overlords.
In recent years, the threat of consultancies has worried agencies but that chatter seems to have died down. Is that because the threat isn't as present?
Management consultancies in-sourcing marketing services is a pretty formidable proposition. It's a logical cross-sell. They've already established themselves at the top of the food chain. To me, it's far more compelling than agencies trying to become management consultancies. So, it may be a little less buzzy as a subject of conversation but it's a very real thing and there's more to come.
So you would say the threat of say Accenture or Deloitte isn't over.
Hell no! It's just getting started and I'm a big fan of it. It's an extension of an existing dominant position and it just makes a lot of sense since they're already embedded in a lot of businesses at the CEO level.
Do you think we'll see a lot more deals like Accenture and Droga5's?
I do. Yes. It's easier for them to buy than build.
The disruption in the industry isn't only at agencies but also inside brands. Why do you think that is?
There's a lot of tension right now between performance marketing and brand marketing. That's starting to go away as people become more sophisticated about the ecosystem. It'll always be about growth at the end of the day. We went through a period of chaos and things are starting to become a bit clearer.
Do you think the CMO position will go away?
It might change in terms of semantics. Some would say chief growth officer is probably a more apropos term. But I don't think it will go away. It's still a critical role in the enterprise.
https://digiday.com/?p=359923