Pitch deck: What Meta is (and isn't) saying to advertisers about Threads right now
July 17, 2023 • 10 min read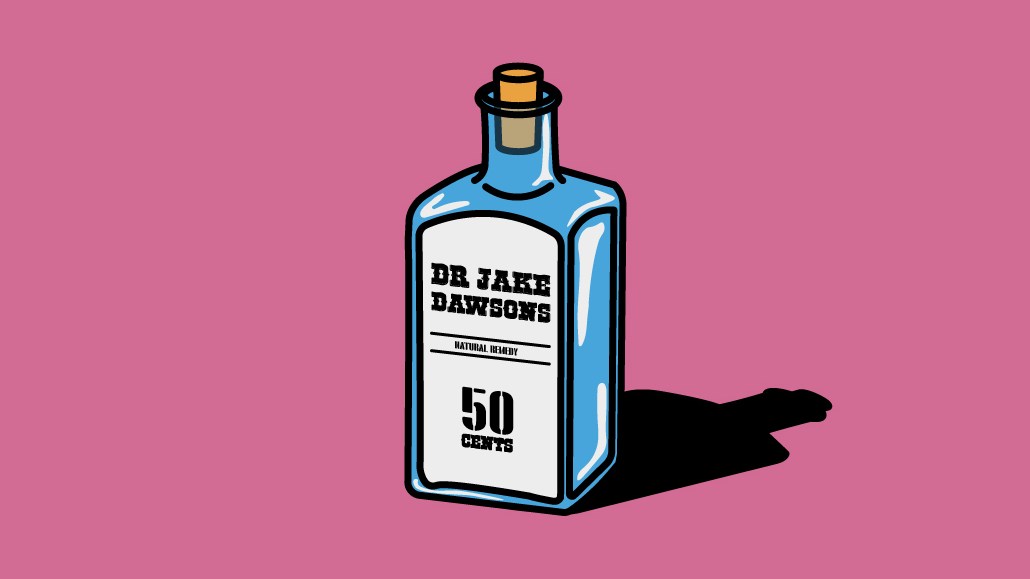 Ivy Liu
This article is part of an ongoing series for Digiday+ members to gain access to how platforms and brands are pitching advertisers. More from the series →
Since Threads launched over a week ago, Meta has been pretty vocal about the text-based app.
Meta's CEO Mark Zuckerberg has frequently posted on Threads when the app hit user milestones, Instagram head Adam Mosseri has actively responded to user requests on Threads for new features, while Meta has used its sister sites, including Instagram, to advertise Threads' existence. Simply put, Meta wants to be very clear that it is focused on building an app that everyone will enjoy.
However, one topic that hasn't received much attention is advertising. Meta CEO Mark Zuckerberg's recent comment sheds some light as to why.
Responding to a Threads user, Zuckerberg posted that the team will only think about monetization for Threads when the app is on a "clear path to one billion people[users]."
While that might seem like a long way off, Threads is at least one tenth of the way there so far, having reached more than 100 million users within the first five days. Some industry sources told Digiday it could be introduced as soon as Threads reaches 500 million users.
The tech giant has, however, confirmed what has already been suspected; that Meta wants to learn from the launch of Instagram's Reels, where there was a desire to monetize it but not enough content to do so at scale. So with these early days of Threads, Meta's focus is on driving adoption and subsequently sustained usage, said one marketer from a large U.S. advertising agency, who shared the pitch deck with Digiday and exchanged anonymity for candor.
"When we asked about the timing of when alphas might be available, every word from Meta is, 'we have not thought about monetization,'" said the marketer. "But they did validate that monetization efforts will likely kick off internally around 500 million users, but public roll out wouldn't occur until a larger threshold was met."
Even though Meta is being tight lipped about advertising on Threads, it's no surprise that there's already some sort of internal plan in place already, however loose that may be. It is an ad-funded business, after all.
"I am confident Meta is much further along in its roadmap to monetization than they would have you publicly believe," said Molly Lopez, founder and CEO of Sparo Marketing. "It's been baked into the app from the beginning, no doubt, with an intentional phased rollout after proving adoption."
How Meta is pitching Threads
One thing that has been positively received by the industry and users alike, is just how easy Threads is to sign up to and onboard. So much so that this very point is at the top of Meta's pitch deck that was shared with Digiday.
The deck makes a distinct point of saying that you can "log in with your Instagram account," and "quickly build an audience. In one tap, anyone can follow the accounts they follow on Instagram."
The pitch further reiterated through its creator-related messaging (a clear sign from the get go that creators are important to the platform) that getting started on the app requires a "single sign-on." Plus, building an audience is almost guaranteed because "people can choose to pre-follow you so you'll already have followers once you create a profile."
Amy Rumpler, svp of search and social media services at Basis Technologies, believes Meta has made a strategic point of addressing just how easy it is to join Threads. In other words, they want to ensure marketers feel comfortable adopting a new platform, given that it's one more app they have to download and keep up with.
"It [the app] seems to deliver on a lot of the early goals that Meta was shooting for [around seamless adoption]," Rumpler said.
New features roadmap on the way
While Threads has a notable user base, it lacks features that could win over even more users from its main rival: Twitter. Think hashtag, discoverability, a search function, a direct messaging option, to name a few. All features that Meta suggested are on its radar, according to the pitch deck.
Instagram head, Adam Mosseri, has been responding to Threads users' requests with a simple "it's on the list" remark, it would appear Meta already has its own roadmap in the works.
According to the deck, Threads will soon connect with other decentralized social media apps like Mastodon (the micro-blogging site), though no exact timeline was sketched out.
Threads, like Mastodon, is built on ActivityPub protocol — which is a decentralized social networking data format. Decentralized platforms are applauded for prioritizing privacy and security, since user data isn't stored on centralized servers the way they are on the likes of Twitter, Facebook and Instagram. Plus, it creates an open ecosystem for different networks to interact with each other. For Meta, this means Threads users will be able to follow and be followed, as well as interact with users on Mastodon, all without leaving the Threads app.
ActivityPub currently also supports a couple of other social networks, including Flipboard (a decentralized social media news platform) and PixelFed (a decentralized Instagram-alternative). So Meta does seem to be accepting of this open network ecosystem idea, but until the links are actually made, Threads users can still only interact with Threads users.
That said, a key feature of the decentralized model which will likely especially appeal to creators is the ability to take their followers with them if they decide to leave Threads for Mastodon, for example.
"You'll have ownership of your data, meaning you have the option to move your profile and content to another service at any time," said the deck.
While Meta hasn't expanded on the details, the tech giant has dangled a large carrot in the deck of other key features in the works, including Trends & Topics, improved search as well as messaging.
"I don't think that's [these features are] super surprising, because they're [Meta is] going to want to capture as much engagement as possible and keep people on the platform long term," said Rumpler. "So I think they're developing these new features really quickly because they don't want to lose interest over the next couple of months."
What's not referenced in the deck?
Of course, the bigger issue for Meta right now, is its colorful history of using aggressive tracking tactics, which have seen the tech giant get on the wrong side of regulators.
As a result, Threads is currently banned from the EU, because it doesn't meet its data regulation standards, and Meta has subsequently shut down any VPNs which enabled people to still access the app in the past week. That said, Meta's pitch deck does not detail any reassurances as to how the text-based app will be handling data, or this situation going forward.
For creators, the deck only highlights that they can use two factor authentication to protect their accounts while Instagram's community guidelines have been enforced on Threads. But there is nothing further related to the bigger data issue at play.
"My gut feeling is, before they [Meta] tackle the more stringent privacy in the EU, they'll probably just want to work out the kinks here [in the U.S.] and see if it's even a viable product in the long run," said the marketer for the U.S.-based agency. "Meta is a public company so it has to prove out that it's worth investing all their resources in. Meta got hammered for all the over investment in the Metaverse, so I think that's where there's that trepidation before they try to do something [about the EU]."
https://digiday.com/?p=511072
September 28, 2023 • 4 min read
Some content creators are using generative AI tools to spark new levels of creativity and innovation and are sharing their experiences online in how they're using these tools to streamline their workflows and boost productivity.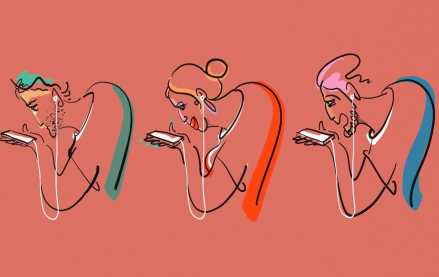 September 28, 2023 • 6 min read
In this edition of the weekly Digiday+ Research Briefing, we share focal points from Digiday's recently released reports on marketers' evolving social media tactics, including how they're using Facebook less and diving into YouTube Shorts more.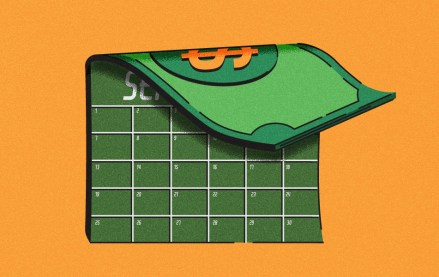 September 28, 2023 • 4 min read
In 2023, some brands' executive boardrooms are still insulated from the chill of crypto winter, for better or worse. But the rising pressure of crypto skepticism has made it more urgent than ever for companies to figure out how to use blockchain technology to support their core offerings and customer base rather than simply dropping branded NFTs and hoping for the best.